Did you know there was an Army base on Tybee Island? Just after the colonies won their independence from Britain, in 1786 the Georgia Legislature approved the establishment of a fort on Tybee Island named for Revolutionary War hero General James Screven to guard the mouth of the Savannah River. It was another hundred years before the fort honoring him would be built, but in 1897, Fort Screven finally became a part of America's Coastal Defense System.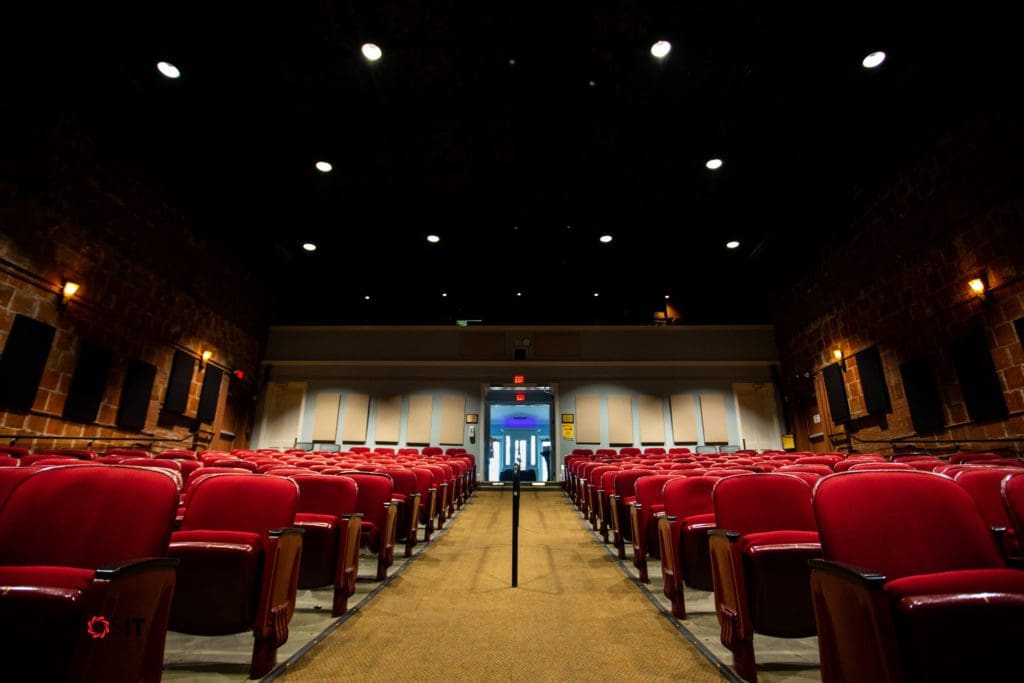 A movie house was established in 1930 for the soldiers stationed at the fort where they could enjoy the latest flicks with their friends and families. The "on-post" movie house was one of the first theaters in Georgia equipped to show "talkies," or the first feature-length films with recorded sound. Through the years, the Theater attracted such famous patrons as base commander Gen. George C. Marshall and his wife, future President Dwight Eisenhower and Savannah's famed composer Johnny Mercer.
Fort Screven was closed after the end of World War II and soldiers would no longer be stationed there. The theater remained for a while, but after going dark in the mid-1960s and then sitting abandoned for 30 years and suffering a fire that destroyed the original stage and much of the roof, the curtain was raised for the first time in 50 years in September of 2015, and the Tybee Post Theater was reborn as a performing arts and movie venue for Tybee residents and visitors. Patrons adore the Tybee Post Theater as it offers an intimate experience rich in nostalgia with a wide variety of entertainment, including first run, classic and children's films, live music concerts, comedy performances, lectures, dance, theatrical performances, and much more. When you visit the Tybee Post Theater today, you'll notice the large historical photos hanging around the building, honoring the history of both the theater itself and those who lived and worked on-post. Settle in for the evening with a snack and a drink from the concession stand and enjoy a screening of classic films with friends, family entertainment with the kids, or an exciting live event!
Tybee Post Theater
10 Van Horne Ave. Tybee Island.
912.472.4790
TybeePostTheater.org
Enjoy Savannah (and Tybee!), and tell them your Travelhost sent you