Holidays in Savannah can be rather overwhelming. There are so many different events, it's hard to choose which ones to attend. Here are some of the top 10 holiday events worth looking into.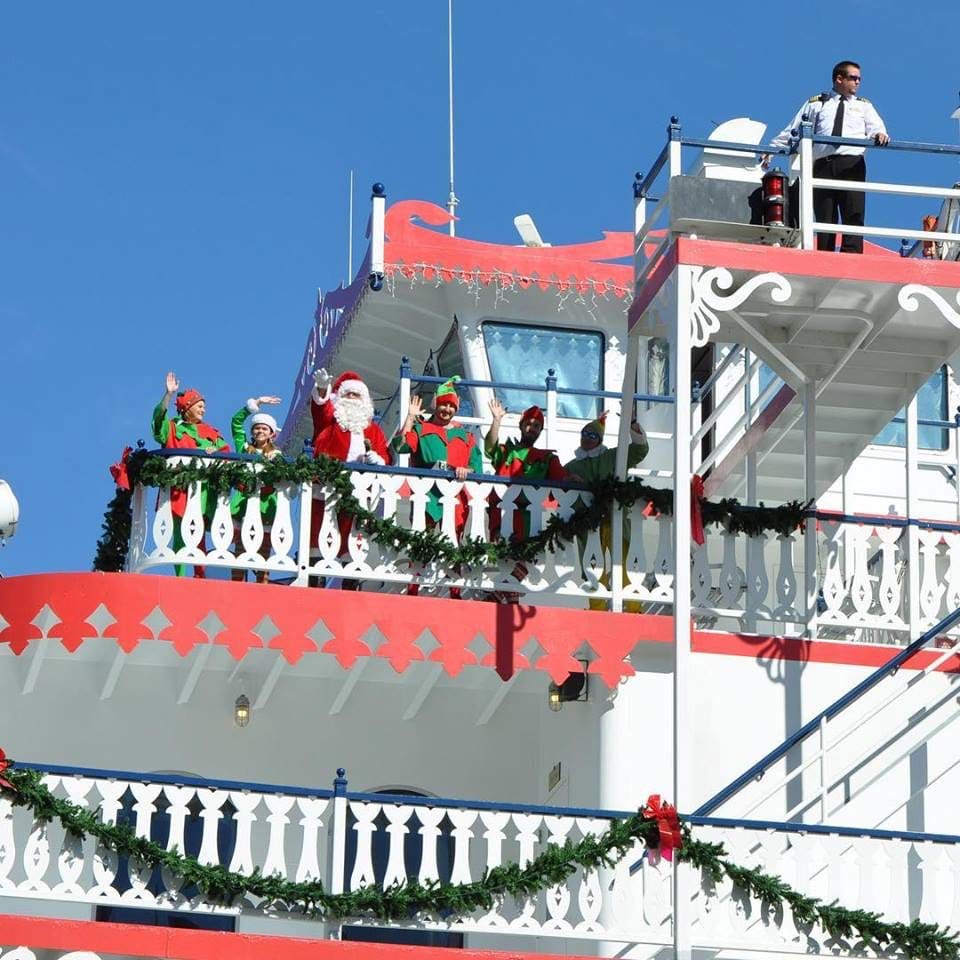 First up, the Savannah Riverboat Santa Cruise. On November 25 and 26, gather up your kiddos and get downtown by 12 p.m. to board the riverboat for an exciting adventure. Join Santa, and his North Pole crew on a Narrated Cruise of the Savannah River, where children can also enjoy photos with Santa, and an arts & crafts station! All proceeds go towards the Greenbrier Children's Center, and children can sail for free with the donation of a new unwrapped toy. For tickets, visit savannahriverboat.com or call 912-232-6404.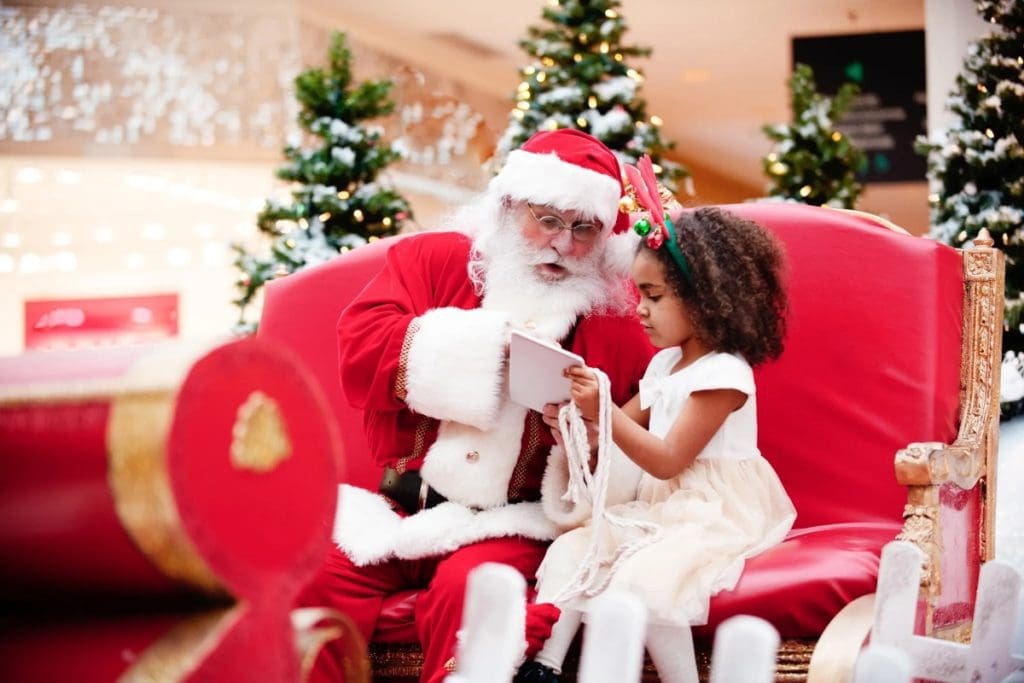 The next family event I recommend is the Santa Train at the Georgia State Railroad Museum, on December 10, from 9 a.m. to 5 p.m. Festive activities and entertainment include a holiday-themed train ride experience available every 15 minutes, Tin Soldier training, as well as crafts and historic children's games. There will also be performances, music, and food available. Register through bit.ly/SavSanta2022 to reserve your seats.
In downtown Savannah, City Market will be hosting three free holidays events as well. On December 2, from 4 p.m. – 8 p.m., there will be a Holiday Open House; take a walk in the flickering light of the two-block courtyard, serenaded by Christmas melodies. Be sure to drop in for treats in City Market shops, and you might even be able to catch a glimpse of Father Christmas. On every Saturday and Sunday of December from 1 p.m. – 5 p.m., stop by City Market for a piece of this year's Courtyard Music Series, consisting of an array of local artists. The last event City Market is hosting is the Christmas Whoville Jubilation on December 11, from 1 p.m. – 4 p.m. City Market will be turning Whoville for the afternoon. Get Grinched up with hair and makeup, meet Father Christmas, and watch a live performance of How the Grinch Stole Christmas. For more information on these events, visit https://www.savannahcitymarket.com/events/ for all the details.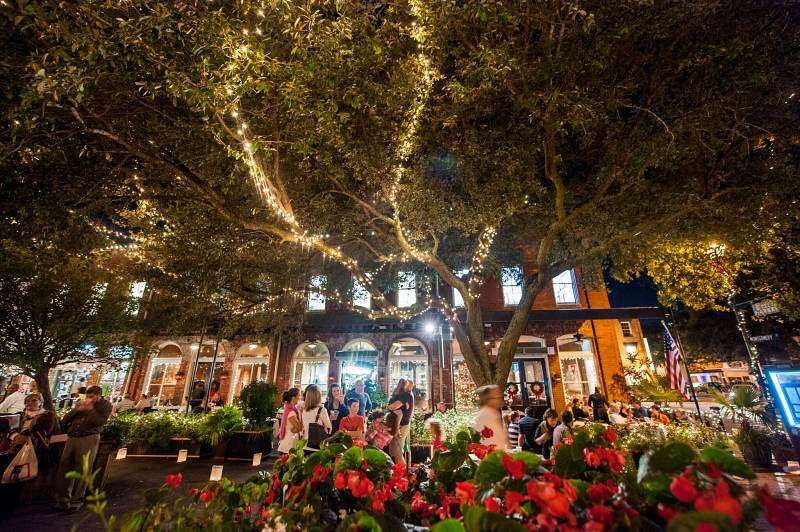 The next event is the December Nights and Holiday Lights event at the Coastal Georgia Botanical Gardens. This is a must do if you're looking for a beautifully lit, nighttime activity for you and your friends or family! Come visit as the Coastal Georgia Botanical Gardens transforms into an enchanted wonderland! The gardens will be open on November 25 & 26, December 2 & 3, 9 & 10, and 16 – 24. Visit https://friendsofthecoastalgardens.ticketspice.com/december-nights-holiday-lights to purchase tickets.
Another 'must do' downtown event is the Holiday Lights & Sights tour on the Old Town Trolley. Every night between November 25 and December 24 from 6:30PM – 8:30PM, the Old Town Trolley will be conducted by elves to bring you around downtown showing you all the must-sees of the Holiday season. Enjoy your ride with Christmas Music playing, as you pass by decorated historic homes and squares. Finish off the tour in Plant Riverside District and meet St. Nick himself! Visit https://www.trolleytours.com/savannah/christmas-holiday-tour for tickets and more information.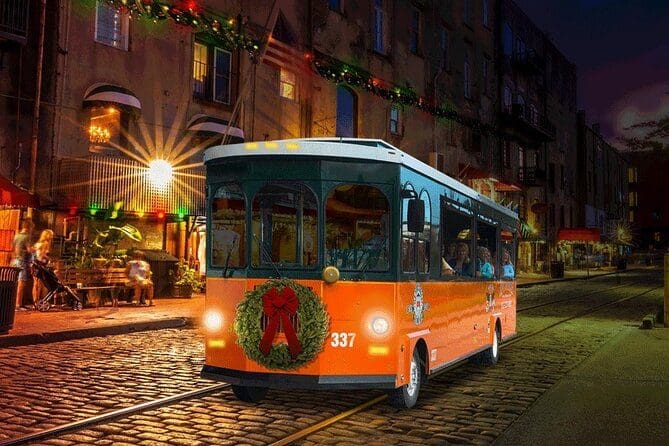 For live holiday entertainment, the Savannah Theatre is a great option any time between December 1 and December 24. The Savannah Theatre's Annual Christmas Spectacular has been an audience favorite for 20 years. Live On Stage – Singers, dancers and band perform holiday classics as well as lots of comedy, and Santa makes an appearance! It's great fun for all ages! Showtimes and tickets can be found at savannahtheatre.com or call 912-233-7764.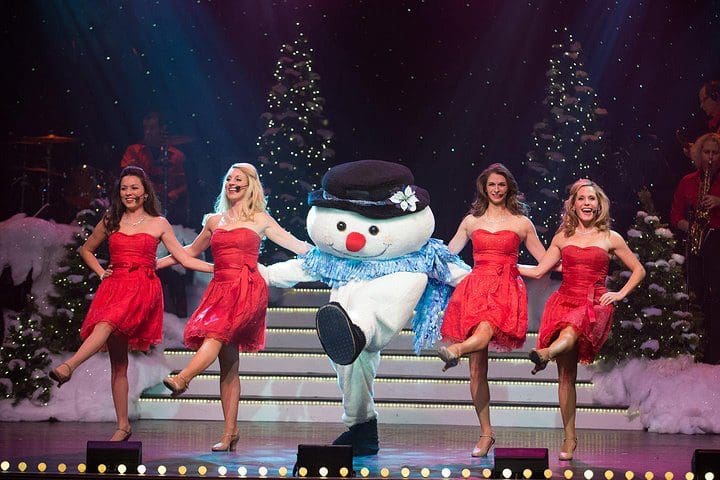 If you're looking for a more historical holiday event, check out the Davenport House Christmas Tours from December 26-29. This event is an open house style tour from 6 p.m. – 8:30 p.m. with light refreshments, music, and skilled interpreters. The Federal-style home welcomes visitors to an event emphasizing the end-of-year celebrations of early 19th Century Savannahians. Visit https://davenporthousemuseum.org/programs-events for more details.
For those who love the walking tours Savannah has to offer, here's the event for you! The Andrew Low House Christmas Walking Tours take the tours you already know and turn it into the perfect adventure for the holiday season. This tour will take you back and give you a look into the Victorian style of Holidays here in Savannah. These tours will be available December 10, 17, 24, and 31 from 10:30 a.m. to 12:00 p.m. Space is limited to 20 people so be sure to book your reservation, at csergi@andrewlowhouse.com or 912.233.1828 ext. 4, before it fills up!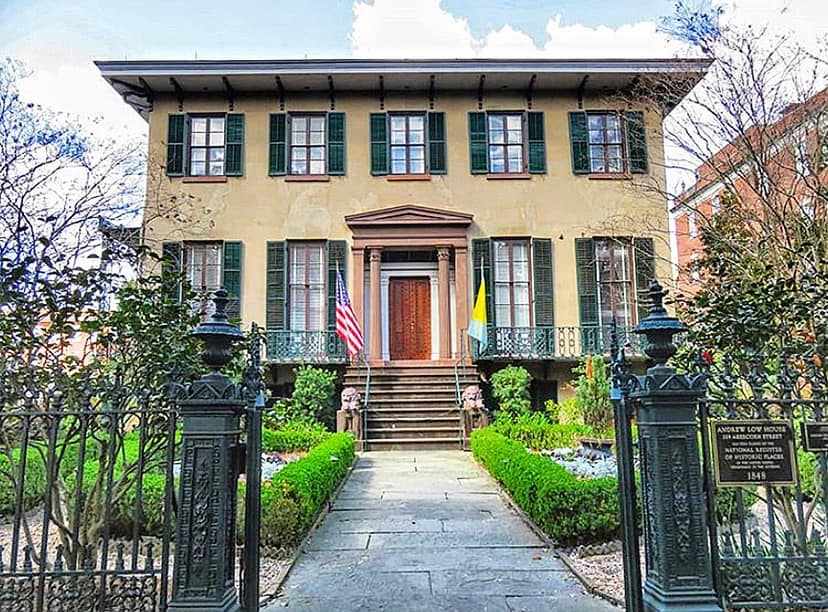 Another Savannah Riverboat Cruise you cannot miss is the Boat Parade of Lights. On November 26 cruise, experience the anticipated annual Boat Parade of Lights Festival from the best seats in Savannah! Partake in the parade on board as more than 30 beautifully decorated glowing vessels are led along the Savannah River! Boarding begins at 6 p.m. and you will return around 9 p.m. For tickets, visit https://savannahriverboat.com/seasonal-cruise-reservation/.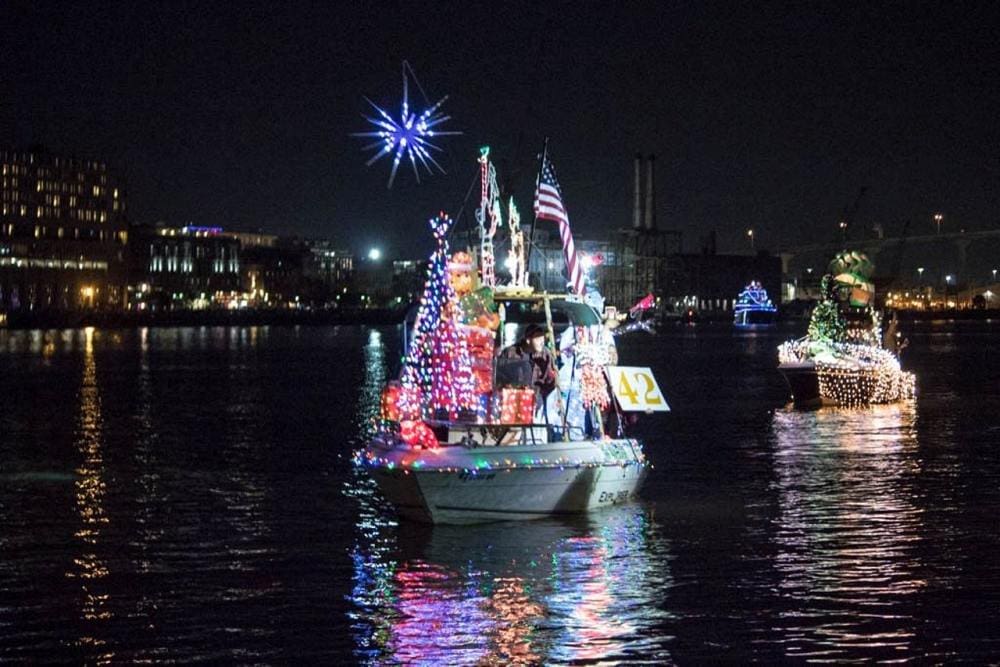 Last but not least, celebrate the holidays on Savannah's very own waterfront during the 3-day Christmas on the River festival. There will be dancing, music, and performances all three days, as well as the annual Lighted Christmas Parade at 5:30PM on Saturday, December 10. Santa will be there for the kiddos to visit, and beer, wine and soda will be available. Admission is free, so come down to River Street December 9, 10, and 11 for the Christmas festivities.