Coming to Savannah, GA but not sure where to begin? I completely understand as we have lots of things to do, see, eat, and enjoy. That's why I put a few itineraries together to help you. Plan your visit, using this article as a starting point for your trip to Savannah. For even more options, check out our Travelhost Magazine.
LAYOVER OR QUICK STOP (2-3 hours)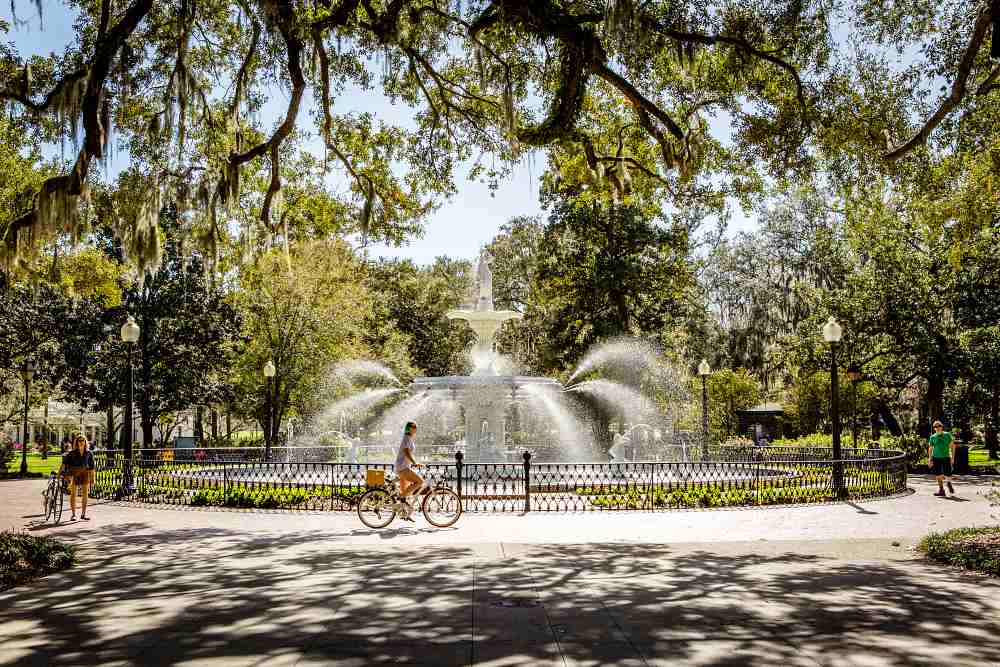 Park at Forsyth Park to get photos at the fountain
Stroll through the historic district, specifically down Bull Street (my favorite street in Savannah), taking in historic homes and our famous squares, filled with beautiful churches and my favorite local shopping.
Make sure you visit the SCAD Story or Shop SCAD on the corner of Bull and Charlton Street.
If you are here for lunch, I recommend checking out Art's Cafe to grab a quick bite and eat in the double decker bus, or Six Pence Pub for quick and delicious English pub fare.
If you stop by in the evening, walk along Broughton Street with a to-go drink from a local restaurant, bar, or brewery.
DAY TRIP OR OVERNIGHT (Less than 24 hours)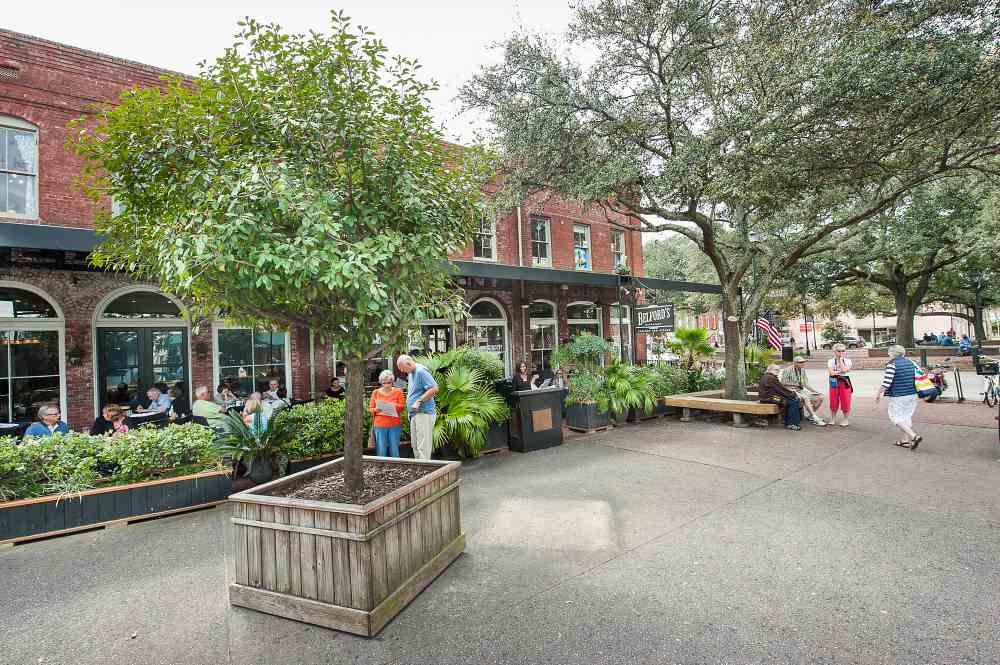 Morning:
To start your day, swing by Goose Feathers Cafe for a quick and easy breakfast to fuel your Savannah experience.
Begin the morning by shopping on Broughton Street – filled with great local shops from one end to the other.
Also, be sure to visit Girl Scouts' founder, Juliette Gordon Low Birthplace on Oglethorpe and Bull Street.
To wrap up the morning of shopping, grab a sweet treat, or snack to take home at Savannah's Rae Popcorn.
Afternoon/Evening:
Spend the afternoon exploring the art all throughout City Market, which can be followed by lunch at Café at City Market.
You can then go get a drink at 17Hundred90 (where all the locals are for Happy Hour). This is also the perfect opportunity to get a bit of the insider's scoop on Savannah if you're not looking to go on a tour.
Afterwards, take a walk along Abercorn, Oglethorpe and Lincoln Street, to visit the Owens-Thomas House or Davenport House for an opportunity to learn more about Savannah's History.
If you're more interested in the Haunted Side of Savannah, I recommend taking the Ghosts & Gravestones Tour, or one of many other ghost tours Savannah has to offer. This provides an exciting way to dive into the spooky history laying deep beneath the beautiful city.
After a long day, sit down for a lovely, fine dining experience at Boar's Head Grill & Tavern, or swing by PJs Thai Corner for more casual dining, as well as the best Thai food in Savannah.
To wrap up the evening, enjoy some live music, karaoke, and dancing at McDonough's, or Water Witch Tiki Bar on Bull Street.
WEEKEND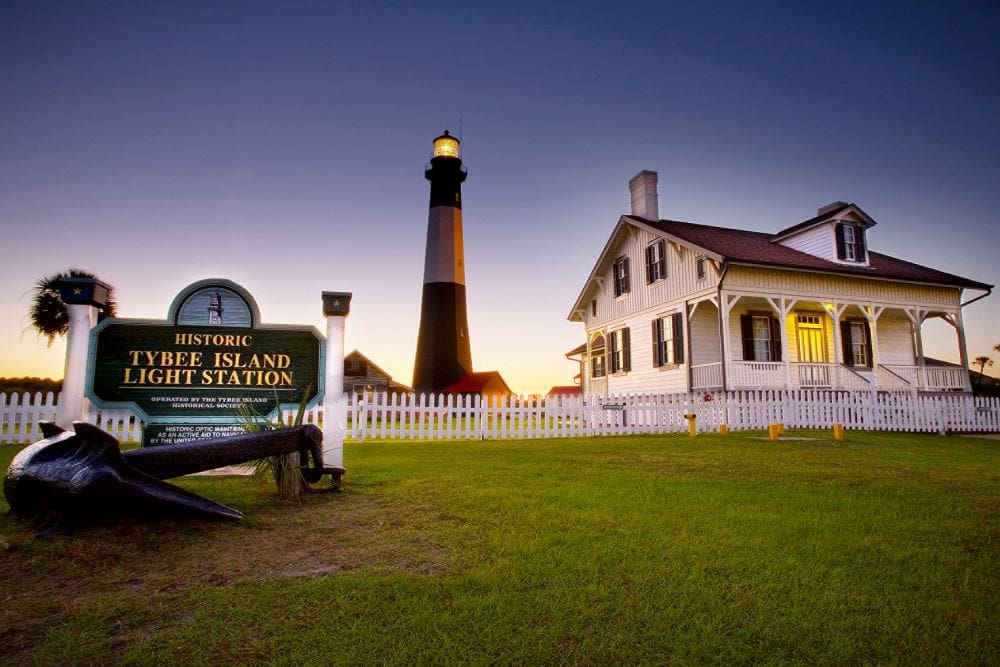 Friday:
Start your morning with a coffee, smoothie, or panini from Art's Café on Bull Street.
For lunch, PS Tavern or Moon River Brewing Co on Bay Street are perfect options for an ideal dining and brewery experience.
From lunch, you can go ahead and check in at [link to hotels]
Start your weekend with a Trolley Ride and/or any of the guided tours Savannah offers – always the best way to see Savannah if you are a first time visitor, as it helps you get acquainted with the city and helps you find your favorite spots.
For dinner, I recommend Crystal Beer Parlor, on West Jones Street, for the oldest restaurant in Savannah and some amazing food – go early if you plan to go to the 8:00 show.
To end the night, stop at The Savannah Theatre for a show, followed by a drink at McDonough's or Six Pence Pub afterwards.
Saturday:
Start the day with a drive to Tybee, where you can relax on the beach, eat at The Crab Shack and feed the alligators, and visit Tybee's historic Lighthouse.
On the way back to Savannah, stop and tour Old Fort Jackson to learn various drills, military communication, and even watch a cannon demonstration anytime between 11:00am and 2:00pm.
However, if you want to spend all day downtown, be sure to visit at least one of our many museums, like the Andrew Low House, Georgia State Railroad Museum or Webb Military Museum – Depending on your interests, we probably have a museum for it.
In the afternoon, stroll through downtown visiting your favorite places from yesterday – we recommend shopping on Broughton Street, Bull Street, and River Street.
Enjoy a relaxing dinner down by the river at Dockside Seafood with outdoor patios to get the full riverside experience.
After dinner, take a refreshing walk from River Street to Plant Riverside for some live entertainment to wrap up the evening.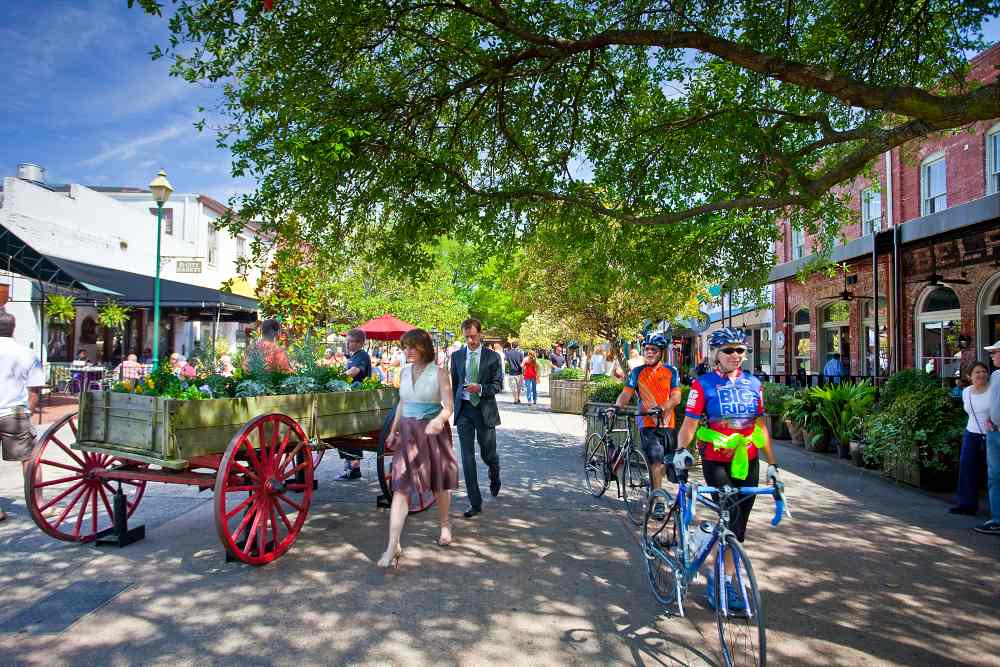 Sunday:
Begin your Sunday with brunch at Café M on Bay Street for authentic French breakfast cuisine.
After Brunch, take a stroll or rent a bike and ride through Forsyth Park for some time to relax and enjoy Savannah's scenery.
To fill the rest of your day, a tour of the Jepson or Telfair Art Museum is a great way to spend a Sunday afternoon, which can be followed by a late lunch or dinner at Wet Willies either in City Market or on River Street.