Bubble Tea & Poke Bowls
Bowls and Bubbles is one of the newest dining sensations on Broughton Street, offering bubble tea, poke rice and salad bowls. But what is a poke bowl? A Hawaiian staple dish, poke bowls are deconstructed sushi in a bowl! Choose your favorite ingredients and layer your bowl with sushi rice or salad, tuna, salmon, chicken, shrimp, seaweed, edamame, yum yum sauce, cucumbers, sesame, avocado, seaweed –the possibilities are endless! #FreeTheSushi and layer it up in a poke bowl.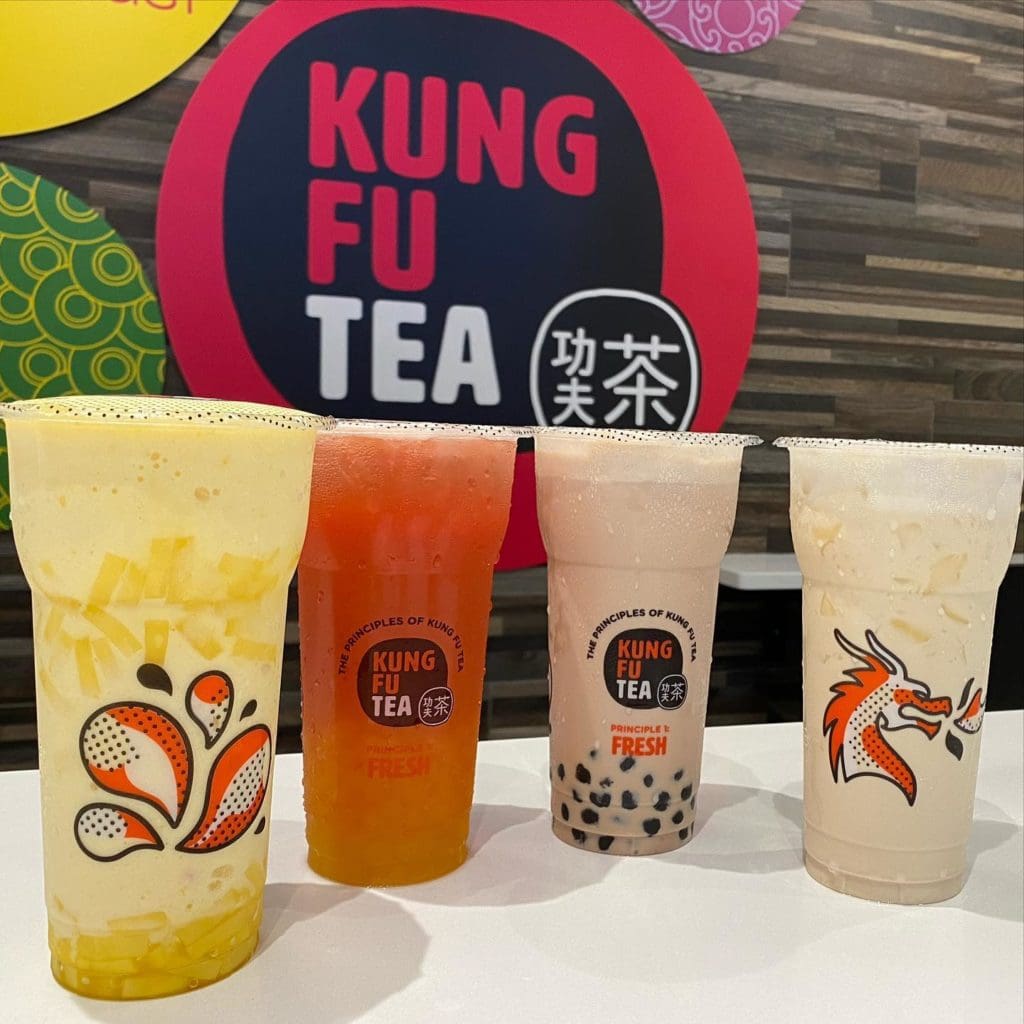 Bubble tea, served hot or cold, is a refreshing drink full of flavor and fun. Kung Fu Tea beverages are made with the freshest tea, and then you add bubbles to make you forget your troubles. Pick from different teas and customize your own bubbles. Does winter melon strike your fancy? How about taro milk tea? You can't go wrong with drinks available hot and cold, from classic fruit teas to punches, milk caps, smoothies, and more, topped with bubbles on bubbles on bubbles…
At Bowls and Bubbles, you build your meal the way you want it. It is the new way to eat sushi–by deconstructing it, and only including your favorite ingredients.
Bowls are available with one or two proteins and a practically endless selection of toppings and sauces so you can create your ultimate sushi flavor paradise. Going low carb? Get your bowl on greens instead of rice and make it a healthy and delicious salad covered with all the tastes and colors of the rainbow (and yum yum sauce, of course). Available bases, include white or brown rice or salad greens (baby spinach or spring mix). Choose up to two proteins from a selection of ahi tuna, salmon, spicy tuna, marinated tuna, spicy salmon, tofu, chicken, and shrimp. Layer three is for toppings. You can pick from edamame, green onions, masago, jalapeno, red onions, corn, cucumber, pineapple, tomatoes, carrots, radish, boiled egg, avocado, seaweed salad, crab salad, squid salad, wasabi, pickled ginger, and pickled daikon. The final layer is the flavor: top your bowl with house shoyu, garlic ponzu, sweet teriyaki, sriracha aioli, yum yum sauce, ginger dressing, wasabi ranch or sesame oil. And for some added crunch, garnish you're your bowl with tempura flakes, flaming Cheetos, sesame seeds, fried onions, or nori. With all these amazing flavors there are no bad combinations! Grab a poke bowl and bubble tea for lunch and dinner and enjoy Savannah, and be sure to tell them your TravelHost sent you.
Bowls and Bubbles & Kung Fu Tea
206 W. Broughton St.
912.388.2882
BowlsandBubbles.com