Your neighborhood bar away from home!
Whether you are looking for a great spot to watch the big game, a delicious bite to eat, or an ice-cold beer or cocktail, the PS Tavern offers up quality food choices and amazing signature drinks, wrapped into a fun and lively atmosphere.
PS Tavern opened its doors in November of 2016. The owners, Paisley and Scot Minshall, wanted to create a comfortable, welcoming tavern that had a neighborhood feel, right in the heart of the historic district.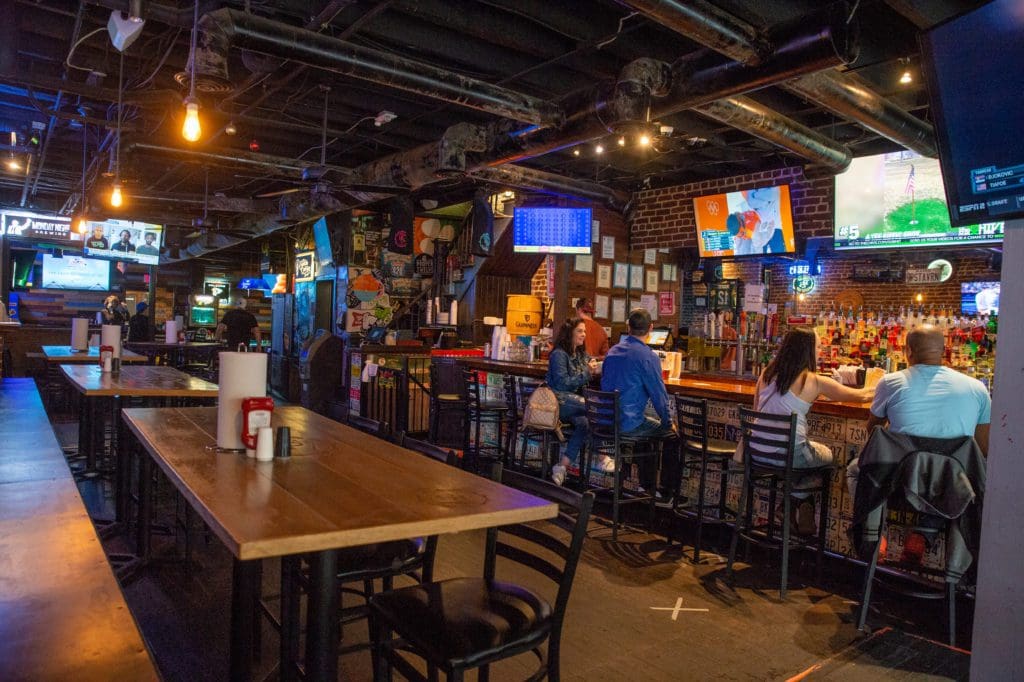 With plenty of TVs to catch a game, it's easy to see why PS Tavern is Savannah's home for Green Bay Packer watch parties. But PS Tavern also host groups from various colleges and U.S. Soccer providing opportunities for all fans to get together and enjoy the "big game."
PS Tavern's sharable menu is perfect for grabbing a quick snack with friends. They are known for their Fried Pickles, chunks of dill pickle dipped and fried in Yuengling beer batter and fried white cheddar Cheese Curds.
PS Tavern's wings are second to none since you can choose from 14 different rubs and sauces to create the taste that you want.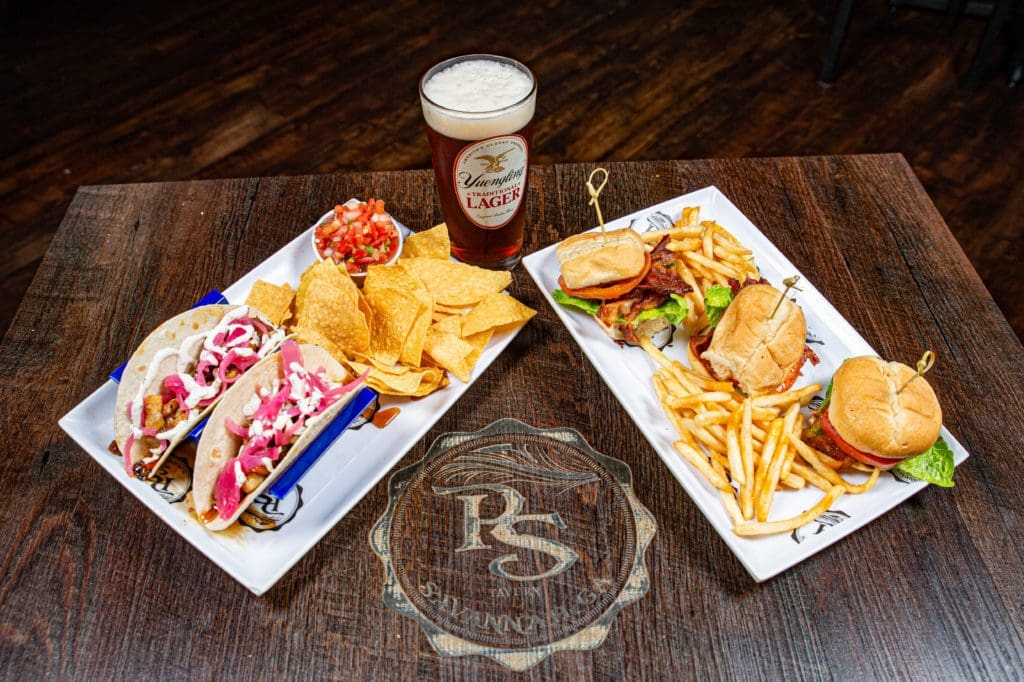 Dough and sauce are made fresh, in house. Their pizza is perfect for groups, or you can just grab a slice for $5. (Publisher note: Best Pizza in Savannah) Try one of their specialty pizzas, like Smokehouse BBQ Pizza, with BBQ sauce, pulled pork and mozzarella cheese; the Super Supreme, with pepperoni, sausage, ham, bacon, mushrooms, green peppers, tomatoes and onions; or build your own with the toppings you like best.
Make sure you try one of the signature drinks while you visit. The Bloody Mary, made with pepper infused Ketel One, and topped with a meat and cheese skewer with a pickle, is considered one of the best in the city. The Cherry Lime-aid, with Cherry vodka, simple syrup, grenadine, and fresh lime juice topped with soda, is tasty and refreshing. And PS Tavern even has Jameson Whiskey on Tap!
This is the place to go for lunch, dinner or late night dining! Enjoy pizza by the slice offered all day long. Happy Hour is 2-6 p.m. Monday through Friday with food and drink specials, live music Thursday and Friday nights.
PS Tavern
11 W. Bay Street
Sunday-Thurs Noon-Midnight, Fri & Sat Noon-1am
|912-495-5145 · www.pstavernsav.com
Enjoy Savannah and tell them your Travelhost sent you!