When I stroll through Savannah's Historic District, it's easy to imagine I'm walking the ancient streets of Europe, and nowhere will make you feel more like you're in jolly old England than Savannah's oldest and most authentic British eatery, Six Pence Pub, a half-block south of Chippewa Square. This Savannah landmark was established in 1984 by a British couple as Wally's Sixpence Pub. Then in 1999, two guys with too much time on their hands purchased their favorite watering hole and expanded the beer, wine and liquor selection and added a full menu of traditional English and American comfort foods. Today, the Six Pence Pub is often called " the most authentic English pub in Georgia." Six Pence Pub serves up beer and cider on tap from the United Kingdom, plus hearty pub food favorites like Shepherd's Pie, Scotch Eggs, and Bangers and Mash.
When you come to Six Pence you'll enjoy lunch, dinner or late-night dining in a cozy, congenial atmosphere, or you can choose the sidewalk dining to people-watch while sampling a variety of appetizers and traditional American and British comfort foods. The sidewalk tables are an ideal place to enjoy a pint and a meal al fresco on one of Savannah's most lovely and photographed streets—plus, your canine friends are welcome, too!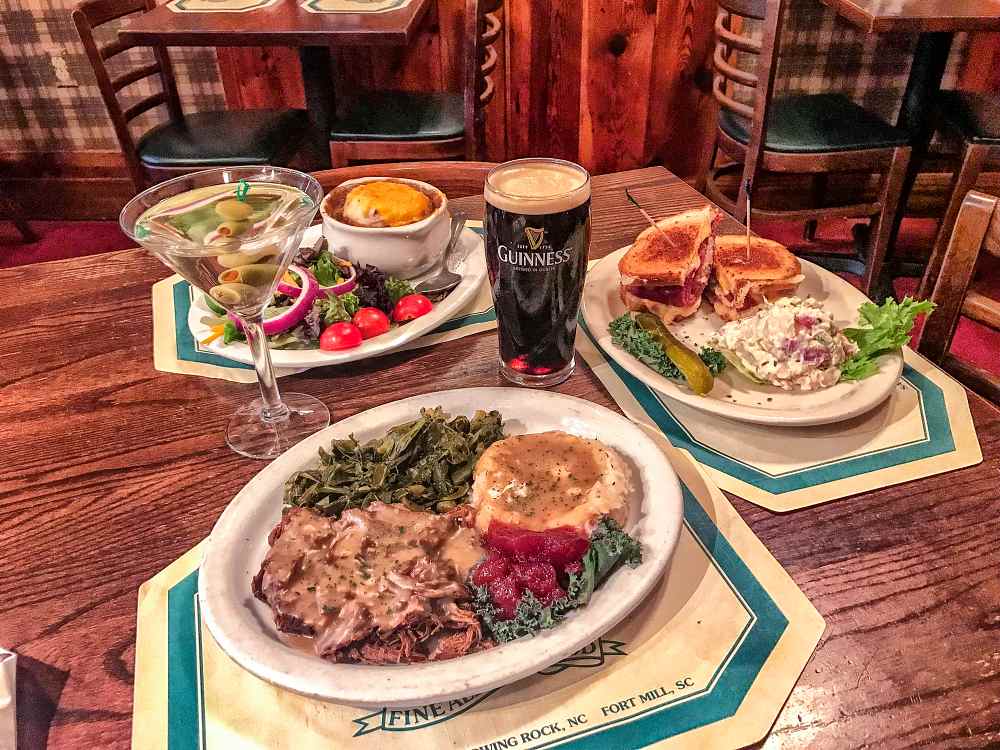 The full menu is served until late night, and the full bar is open daily, with Happy Hour Monday through Friday from 5 to 7 p.m. Stop by for a pint of Guinness, a glass of hard cider, an Irish coffee, many local craft beers or the best martini in Savannah.
Six Pence Pub has been featured in Southern Living magazine, served as a key location in the 1995 Julia Roberts movie "Something to Talk About" and remains a popular downtown Savannah hangout for locals and visitors alike. Look for the British flag flying out front and the iconic red telephone box on the sidewalk outside (ubiquitous in London from 1926 to 1985) and you'll discover the best of England in Savannah, and one of my favorite stops for both comforting food and comforting atmosphere.
Six Pence Pub is located at 245 Bull Street. Seating is first come, first served. For more information call (912) 233-3156 or visit SixPencePub.com/Savannah.