Upscale Sports Bar Perfect for Watching Your Favorite Team
Fall means football and in the South, it means all plans must include football. So, while you're visiting our beautiful city, visit The Savannah Taphouse for the perfect place to watch your favorite team. The Savannah Taphouse is the only sports bar on Broughton Street, located in the historic Avon Theater. Its character and history combined with an excellent selection of beer and delicious food make it the perfect Savannah setting to watch sports—and the 28 TVs help too!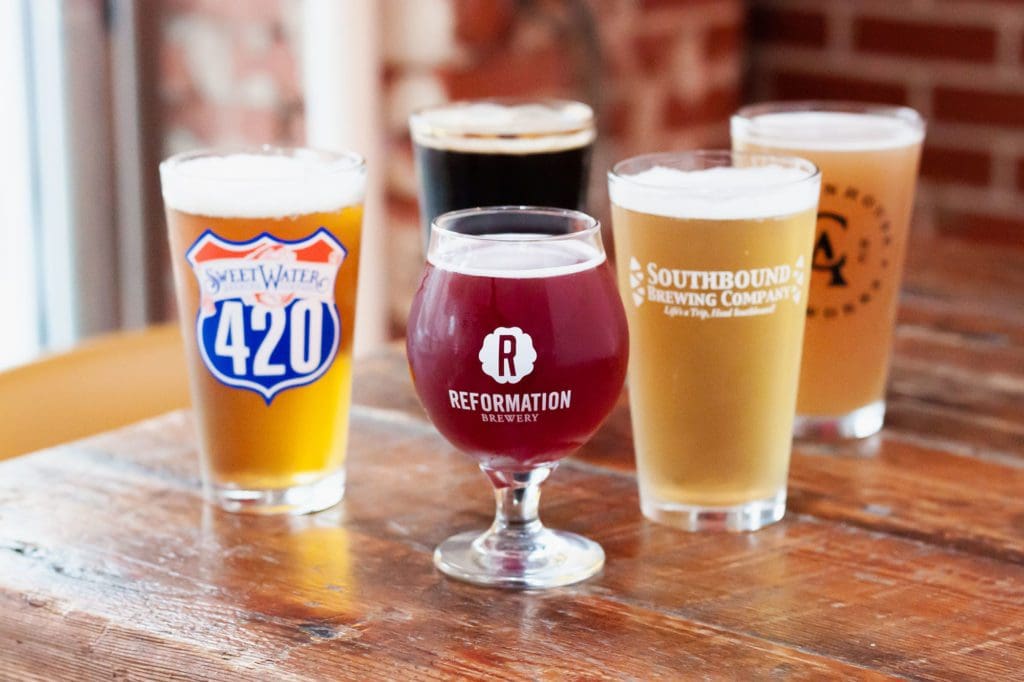 To start, you won't go thirsty or have a lack of choices at the Taphouse. The draft beer menu features over 40 beers on tap and is split into eight different categories of beer: Draft Sour, Draft Pale Ale, Draft IPA, Draft Wheat/Belgian, Draft Dark/Malty, Draft Larger/Pilsner and Seasonal featuring a beer with the flavors of the season. The bottled beer menu features 100 brands in nine different categories including Light & Crisp, White/Wheat, Belgium/ Belgium Style, Herb/Fruit/Cider, IPA & Pale Ales, Dark/Malty, Sour, Hard Seltzer, and Imports. And the wine or cocktail lover won't be disappointed either.
Hungry? Their menu features an in-house scratch-made menu with an extensive selection of appetizers, sandwiches, entrees, and their create-your-own chopped salad (choose over 30 veggie toppings, 13 protein toppings and 10 different dressings). (Publisher note- their kid's menu is one of the best in Savannah.)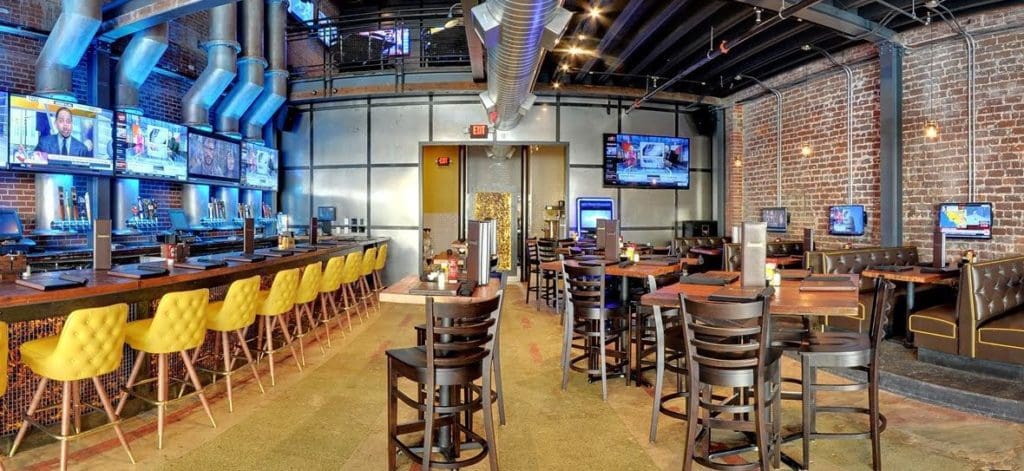 The appetizers include some Taphouse favorites like Meatball Sliders, Pretzel Bites with Beer Cheese, and Mac & Cheese Egg Rolls. Then you can choose between a house-made burger, an award-winning sandwich, like the Chicken Chesapeake Sandwich, or a made from scratch entrées. Choose the King of the South Burger—not your typical cheeseburger, but instead starts with a hand-patted burger cooked just how you like it, topped with perfected pimento cheese, slow roasted pulled brisket, and finally award-winning bleu cheese slaw. In the mood for something a little fancier? Then try the Pepper Jack Pasta Penne, pasta tossed with spicy pepper jack cream sauce, blackened chicken, peppers, and onions (note- it has a lil' kick to it.) If seafood is your choice, then try the Five-Herb Salmon, a salmon filet lightly rubbed with horseradish mayo, crusted with five herbs (rosemary, parsley, basil, scallions, cilantro) and served atop shrimp scampi mashed potatoes and a basil pesto sauce.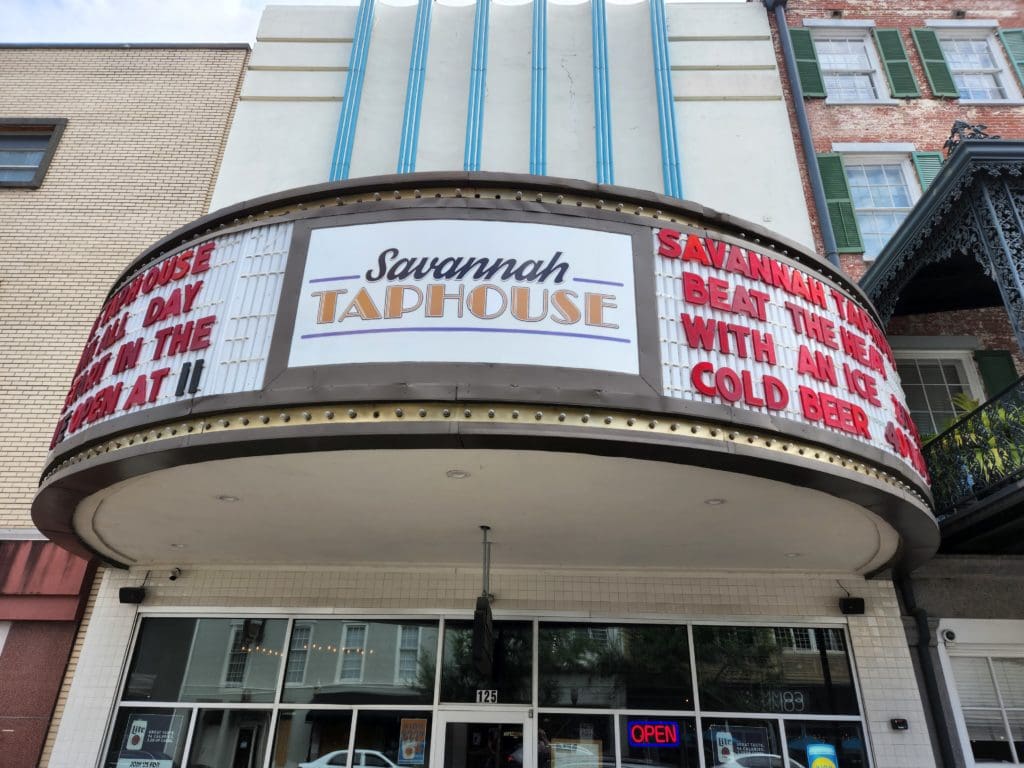 The Savannah Taphouse not only does football, beer, and food extremely well, but they also like to celebrate. Stop in September 18 for National Cheeseburger Day, September 28 for National Beer Day, October 14 for National Dessert Day, or on Halloween in your favorite costume and if this isn't enough to celebrate, then ask about booking your own private party or catering event. The Savannah Taphouse is truly a one-stop shop for good food, great beer and lots of football-watching, so just look for the historic theater marquee on Broughton Street and you can't miss it.
The Savannah Taphouse
125 E. Broughton St., Savannah
912.201.8277 SavannahTaphouse.com
Everyday, 11:00am- 12:00am
Enjoy Savannah and tell them your TRAVELHOST sent you!