Premier Sports Bar In The Heart of the Historic District
The Savannah Taphouse is a premier sports bar nestled in the heart of Savannah's National Historic Landmark District in the lobby of the historic Avon Theater, whose sign now hangs in a place of pride inside the restaurant. With a mouthwatering scratch menu, an impressive selection of beers, and a vibrant atmosphere, they guarantee an unforgettable experience for sports enthusiasts, beer lovers, and anyone looking to have a great time with friends. Visit The Savannah Taphouse and discover the perfect blend of camaraderie, entertainment, and exceptional hospitality.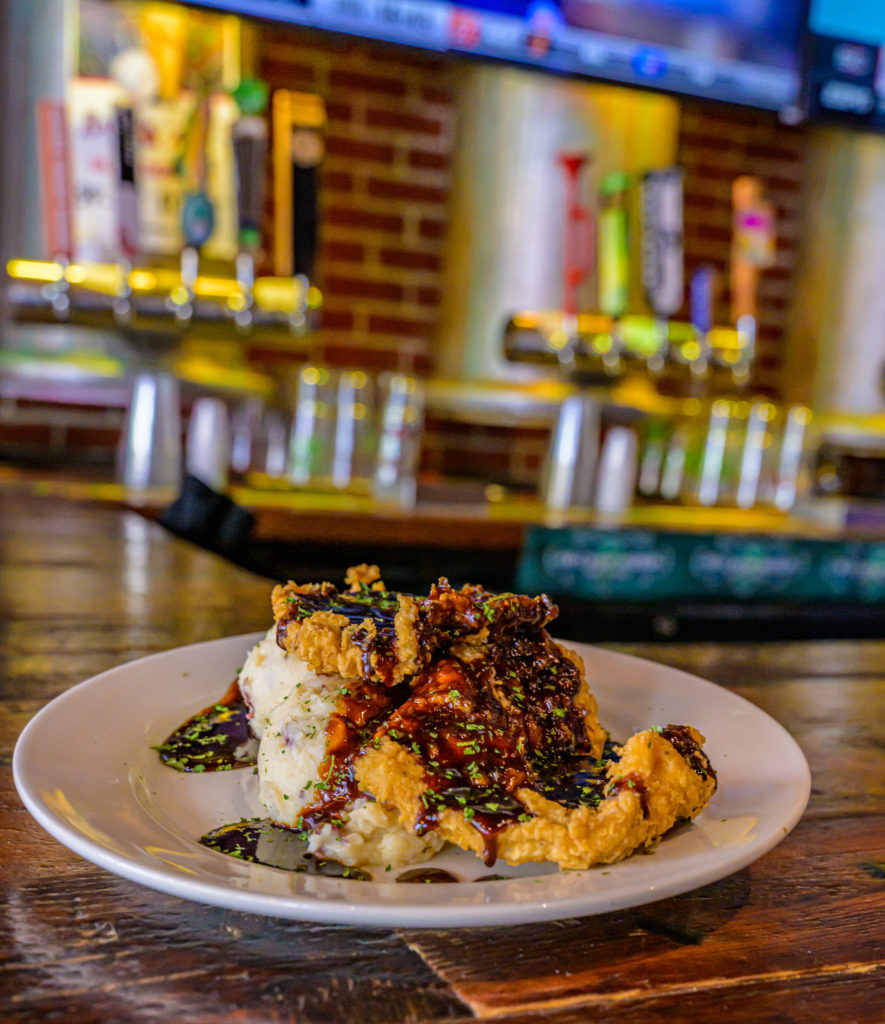 At Savannah Taphouse, they take pride in their scratch menu, crafted with passion and precision. Choose the King of the South Burger–not your typical cheeseburger, but instead starting with a hand-patted burger cooked just how you like it, topped with perfected pimento cheese, slow-roasted pulled brisket, and finally award-winning bleu cheese slaw–or the Sweet Tea Fried Chicken, a chicken breast deep fried and marinated in a spiced sweet tea reduction; or the Asiago Crusted Chicken, coated with panko breading and topped with shaved asiago and parmesan cheese, served over angel hair pasta in a house vodka sauce. Their talented chefs use only the freshest ingredients to create dishes that complement their extensive beer selection. Any of their culinary offerings will tantalize your taste buds and ensure a memorable dining experience.
With forty beers on tap and a hundred bottle beers to choose from, Savannah Taphouse is a haven for beer connoisseurs. Whether you're a fan of classic lagers, hoppy IPAs, rich stouts, or refreshing wheat beers, this expertly curated selection has something for everyone. The knowledgeable staff is always ready to guide you through the options, helping you discover new favorites and explore the world of craft beer.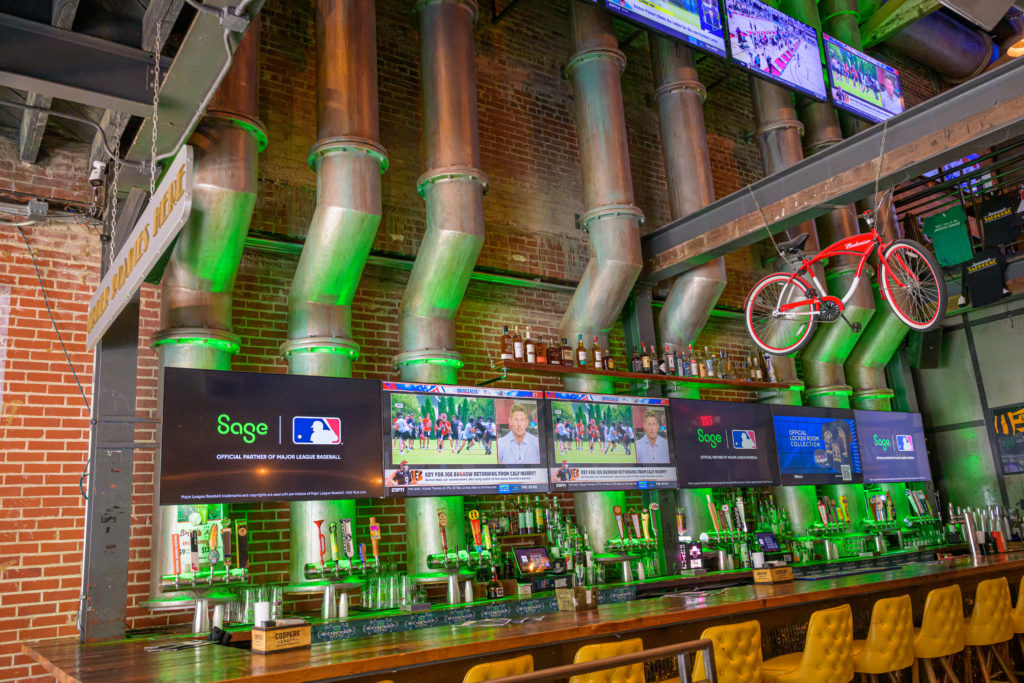 For the ultimate sports viewing experience, there's no better place to catch the game than Savannah Taphouse. With 30 state-of-the-art screens and sound systems enjoy an immersive sports viewing experience, ensuring you don't miss a moment of the action. From NFL and college football to NBA and MLB, they broadcast a wide range of sports events, making this the go to destination for die-hard fans and casual viewers alike. Cheer on your favorite team, share in the excitement, and revel in the electric atmosphere – all with Game Day Drink Specials!
Great times are meant to be celebrated at great prices, so indulge delectable offerings while savoring your favorite drink, all at a price that leaves you smiling. Enjoy happy hour Monday through Friday, with half off drinks and appetizers. What a deal! Savannah Taphouse isn't just a bar; it's a place where friendships are forged, memories are made, and good times are shared. Savannah Taphouse is the perfect destination to relax, connect, and create unforgettable memories.
Come on down, grab a seat, and let the games begin!
The Savannah Taphouse
125 E. Broughton St., Savannah
912.201.8277 SavannahTaphouse.com
Open Everyday 11am-midnight
Enjoy Savannah and tell them TRAVELHOST sent you!