Savannah's Best Fishing Experience
Miss Judy's Charters, kicking tail since 1956, is not the name of just another fishing charter company with a catchy tagline, but of the most experienced and most legendary charter fishing company in all of Savannah and Tybee Island. Miss Judy Helmey is a Savannah legend and lives to share her passion and knowledge with anyone willing to go fishing and she will always have a story along the way. Her fishing charters not only provide great fishing but an experience that will last a lifetime.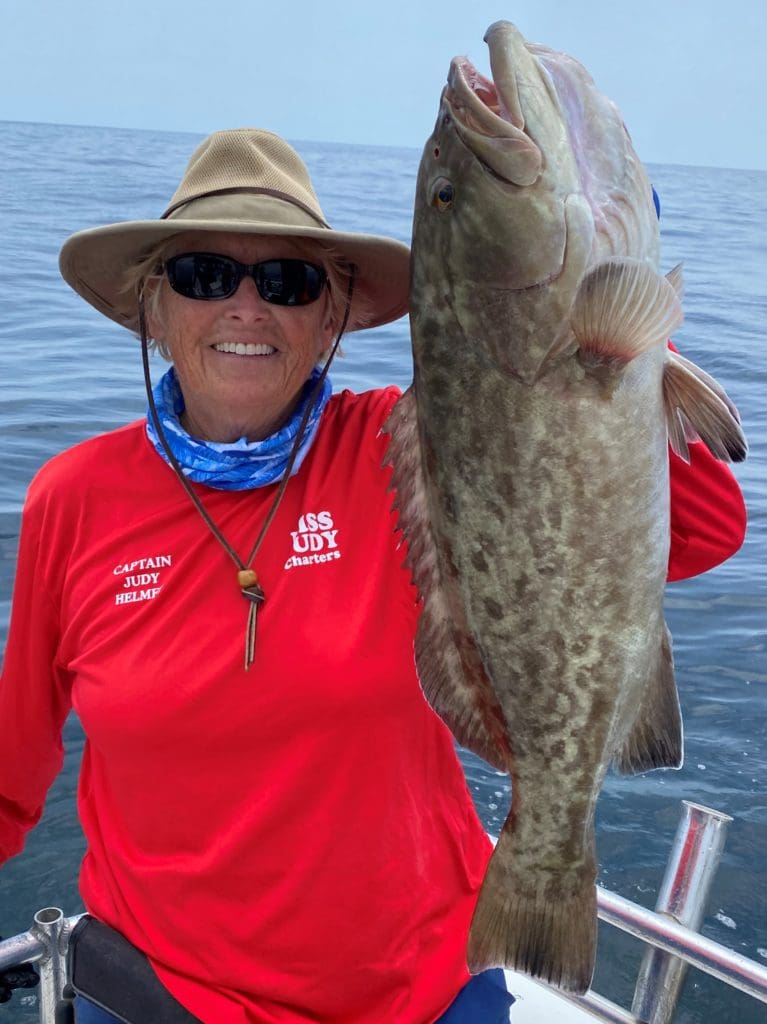 Miss Judy's Charters provides inshore fishing, offshore fishing, and Gulf Stream fishing charters. They also specialize in corporate trips and will customize an excursion to fit your family or group. Whether it's sport fishing for the serious angler or a leisurely day for the family, they have the trip for you! Her fleet includes three offshore boats and nine inshore boats.
Miss Judy began fishing in Savannah and Tybee waters over 50 years. She followed in her father's footsteps–in 1948 Captain Sherman Helmey started the very first professional fishing charter boat company in Coastal Georgia (the story of Captain Helmey and start of his fishing charter can be read at MissJudyCharters.com).
Miss Judy grew up fishing with her father and began working in the family business at the age of 13, becoming the youngest licensed charter captain in Georgia at the age of 18. Captain Helmey was a single parent and raised his daughter on the water, laying the groundwork that prepared her for the fishing industry and shaping her appreciation, knowledge, and love for the water. "My father was an excellent fisherman both inshore and offshore, and I was lucky enough to have a father that wanted to teach his daughter how to catch fish!" Miss Judy says. "In other words, he skipped fishing and moved me right into catching status!"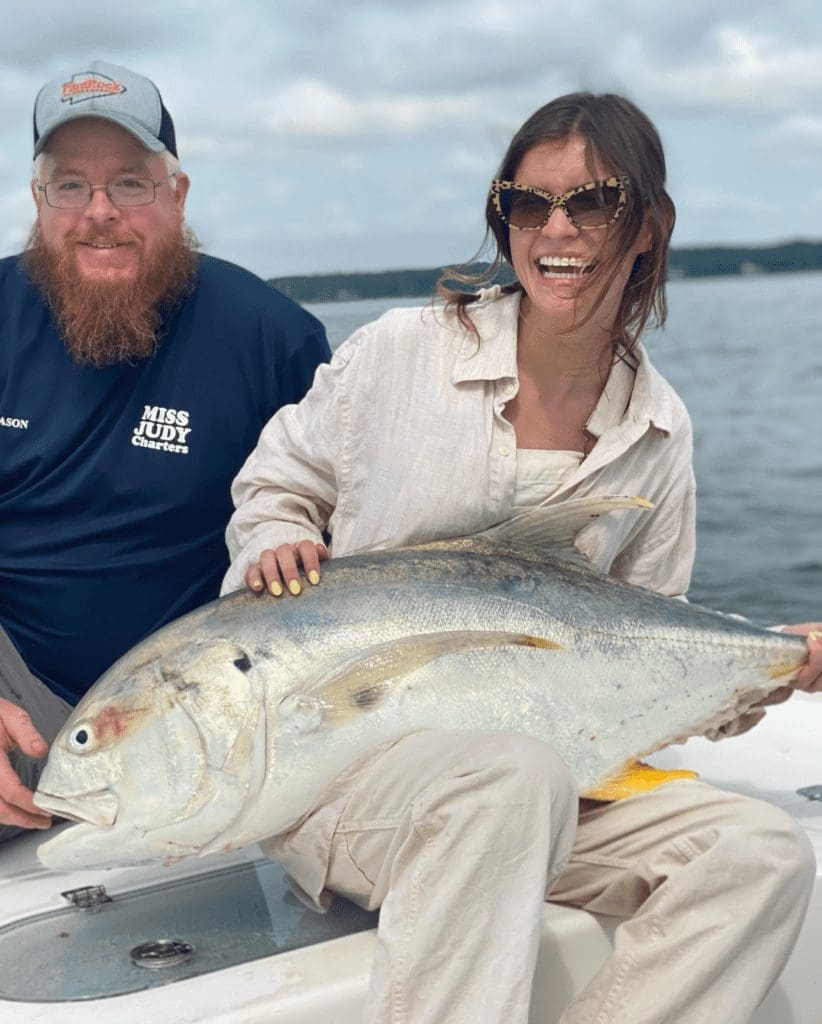 On her fishing trips, Miss Judy often shares stories about her experiences growing up with Captain Helmey, a colorful character himself, and his unforgettable customers (Sherman Helmey worked for Al Capone- which you can only guess leads to some really great stories).
The business her father began so many years ago may have changed its name, but the service is still one-of-a-kind. Miss Judy's company is still being led by Captain Judy and a third generation of anglers. Many of the anglers she now takes aboard are the children or grandchildren of the anglers her father took many years ago.
Captain Judy has served on several state and regional conferences concerning wildlife and fisheries management policy. She holds eight state fishing records and two world record catches. She has seen changes in the industry and fish populations that most people only get the opportunity to read about. "Having experienced many changes over the past fifty-six years gives me a full view of what has happened from a real and honest fishermen's point of view."
If you are a serious angler or just looking for a fun day trip, you won't find anyone or anything like Captain Judy. Captain Judy loves to share her fishing and her life. You can read more about her life in her book My Father, the Sea & Me, published in 1992, or you can read more about her fishing in Kicking Fish Tail Since 1956! Inshore Fishing Techniques presenting Old School Tools! "This book's information has been proven repeatedly by fish and fishermen. Daddy started honing these techniques in 1948!"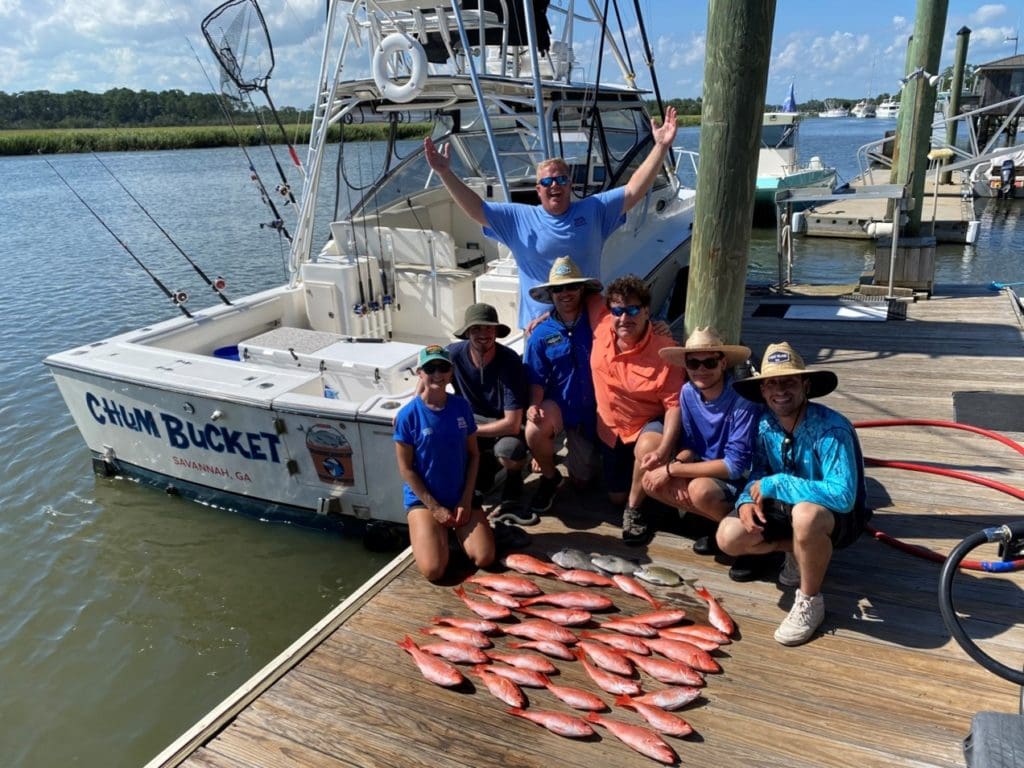 Captain Judy also shares very real time information about fishing in her weekly fishing report. She shares success stories from the week as well as insider knowledge like what to expect for the current conditions. You can read her weekly fishing report any time at MissJudyCharters.com.
To learn more about the many fishing charters Captain Judy offers, from inshore to offshore, from 4 hours to 16 hours, from the serious fisherman to fun family outing, visit MissJudyCharters.com or call 912.897.4921.
Enjoy Savannah and be sure and tell her that your TravelHost sent you!