… an unforgettable local experience!
This Savannah original has won countless awards, including Trip Advisor's coveted "Traveler's Choice Award" for maintaining outstanding customer reviews year after year. The Salt Table has received multiple ''Best of Savannah" awards and won the "Flavor of Georgia contest–twice! The reason this boutique can't stop racking up the accolades? The Salt Table is known for its incredible customer service and unique variety of locally-made food products. Visitors become fans and return again and again, and they also make repeated purchases at the Salt Table's convenient online shop. The Salt Table's unique approach to business and its proprietary products have been often featured on TV and in national magazine articles, including Travel Girl magazine, Southern Soil, and Worth magazine.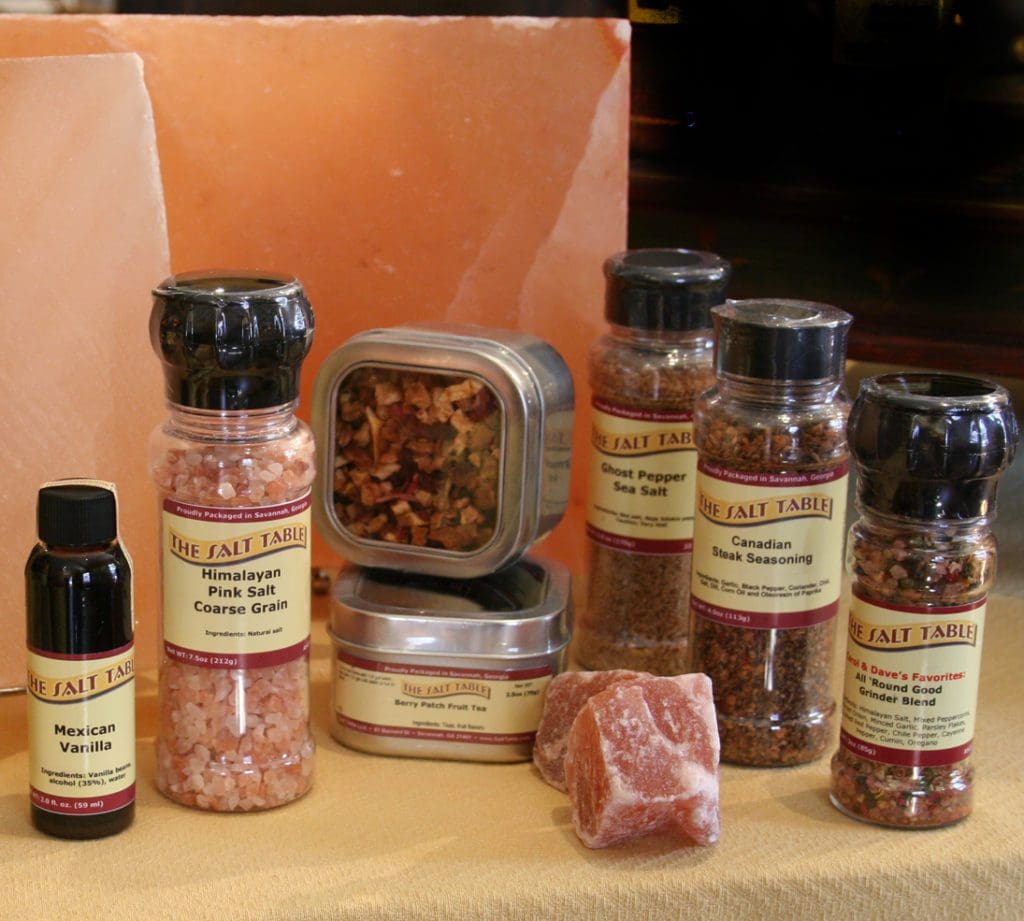 The Salt Table is not only about its brand of hand-blended salts and seasoning blends made in their own facility. It's the home of hundreds of other flavors, including loose tea, sugars, honey, oils, vinegars, popcorn, pecans, crackers, candy, and much more. Also featured are highly acclaimed Georgia Grown® specialty foods such as jellies and jams, coffee, cookies, snacks, and pickles as well as BBQ and hot sauces.
Owners Carol and Dave Legasse founded the company in 2011. Carol says, "At the Salt Table you'll find wonderful local food products found nowhere else and a friendly knowledgeable staff ready to assist."
For wine enthusiasts, some Salt Table shops offer award-winning wines including dry reds and whites from the North Georgia mountains to the sweet fruit wines of the Low Country. And at the new Savannah Airport Spirits Shop you'll find award-winning distilled products from local makers such as Savannah Bourbon Company and other makers based in Georgia and South Carolina. Because the shop is inside security, these products can be brought home on the plane.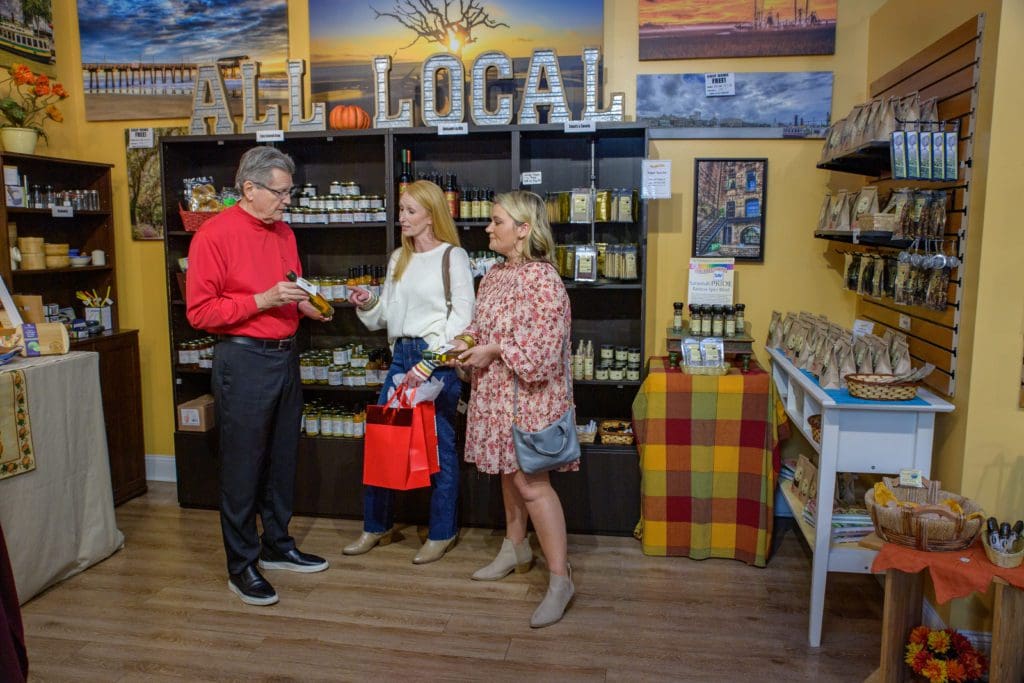 Be sure The Salt Table is on the top of your must-do list. It's truly a one-of-a-kind experience and a great shop for special gifts.
The Salt Table Shops
Downtown Savannah, 190 W. Bryan St., 912.447.0200
Pooler Factory Shop, Highway 80 East, 912.988.1154
The Savannah/ Hilton Head Airport, 912.298.0299
Jekyll Island in Beach Village, 912.319.2530
For hours, directions, and to buy online line, visit www.SaltTable.com, and be sure to tell them, Travelhost sent you!