It's a new year! And instead of writing resolutions, I'm seeking out new things to enjoy in Savannah and beyond. Here are my top 3 new things I'm looking forward to in 2023…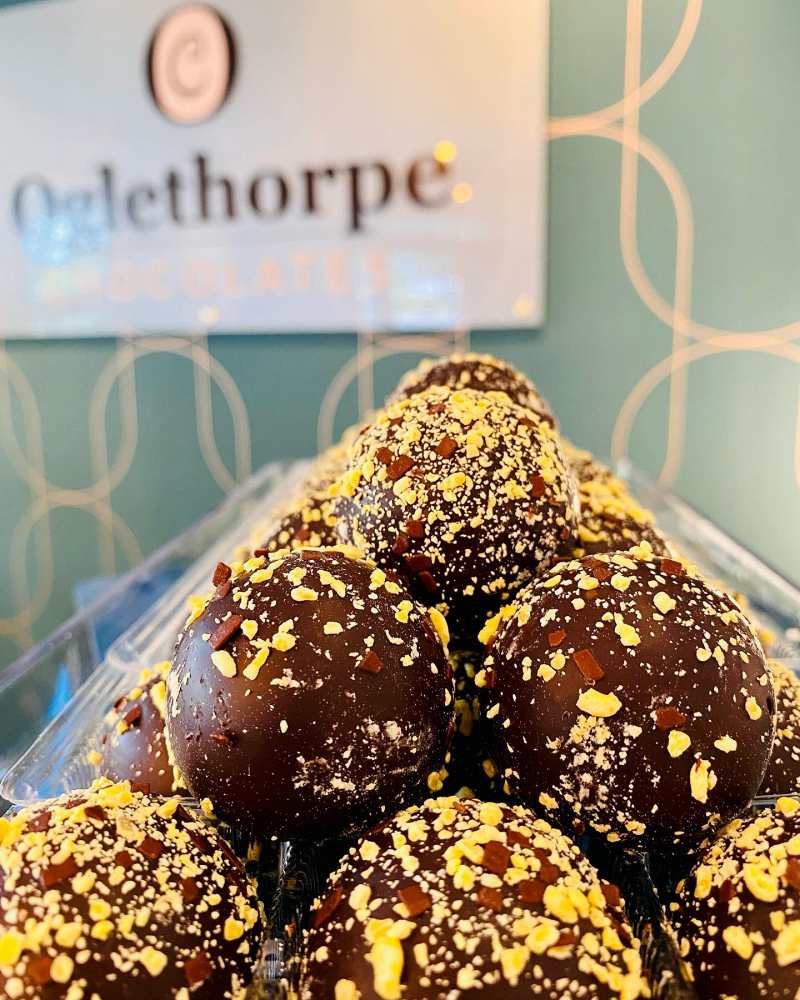 Introducing you to new restaurants. Savannah's restaurant scene is booming. There is always something new to discover. This year, I'm on a mission to introduce (or reintroduce) you to tried and true restaurants as well as those that are new to the food scene. First up on my list is the Savannah Taphouse. Savannah Taphouse is an upscale sports bar experience located downtown on Broughton Street. The menu has an awesome selection of savory and scratch made comfort foods. Of course, there is beer too! Also, Poe's Tavern is another downtown spot that will not disappoint if you're craving comfort foods such as gourmet burgers, tacos, nachos, and cocktails.

Exploring new places. I love Savannah because even after being her for 20+ years, there is still so many new places to discover and things to do. For example, Oglethorpe Chocolates is a locally owned and operated chocolate shop in the North Historic District. This shop specializes in chocolates for all occasions. Whether you want a taste to brighten tour day or a gift to make someone's day sweeter, Oglethorpe Chocolates is where you want to be. We're not stopping in Savannah though. Just west of Savannah is a growing city named Pooler, GA. If you're flying into the Savannah-Hilton Head International Airport, then you will get a bird's eye view of Pooler so make sure to stop in. For those of use who live locally or is visiting Savannah, then you want to make your way to Pooler for deals at the Tanger Outlets, local eateries, and specialty shops. After awhile, you will see why people say it's "cooler in Pooler."
Enjoying (old and) new events. One of my favorite annual events is Super Museum Sunday. On the first Sunday of February, the Georgia Historical Society promotes participating museums who offer free tours so that everyone can enjoy Georgia's history and culture at our historic sites, house museums, art museums, and other points of interest. As much as I love our old events, I'm looking forward to sharing new events with you this year. Make sure you visit the Enjoy Savannah events calendar and follow us on Facebook and Instagram to know what's coming up!
So, there you have it! My top 3 things I'm looking forward to this year. What about you? How do you plan to enjoy Savannah? Be sure to follow us online @EnjoySavannah or tag #EnjoySavannah so we can see what you're up to!