There is no bad time to visit Georgia's oldest city.
No matter what season you plan your visit, our 22 historic squares will either be lush and verdant or bursting with floral beauty. The waving marsh grass will either be the bright green of summertime or the shimmering gold of colder seasons. Towering, gnarled live oaks will be covered in emerald green leaves year-round, and dripping with a veil of gauzy Spanish moss.
Considered one of the most beautiful cities in America, Savannah is gorgeous from season to season, and is packed with things to do any time you plan your trip. Check out these annual events and festivals and start marking your calendar for those that sound like the most fun to you!
Savannah Book Festival
Free and open to the public since 2008, this annual festival of literature taking place mid-February is a celebration of the written word and its role in improving the human experience. Find out more about speakers and sessions at SavannahBookFestival.org.

Georgia Day
The Georgia Historical Society's Georgia Day is a celebration of the landing of the first colonists of Georgia on February 12, 1733. While not a public holiday, the date was recognized by the Georgia General Assembly as a day to be observed in public schools, so on this day (or the school day nearest it) you can see Savannah's school children dressed like their colonial ancestors parading through downtown as part of the Georgia History Festival.
Savannah Stopover Festival
The week ahead of Austin's famous SXSW music and technology festival, Savannah grabs acts on their way to Texas for a stopover at around 10 Savannah historic venues and spaces, making it a walkable concert crawl in a city where you can bring your drink on the sidewalk with you (bonus!). Check out the 2024 lineup at SavannahStopover.com.
SCAD Sidewalk Arts Festival
During this treasured Savannah tradition in April, students of the Savannah College of Arts & Design, alumni and local high school students transform Forsyth Park into a technicolor landscape of chalk compositions where community members and visitors can stroll the outdoor gallery while enjoying local food and music. Check out the 2023 festival winners at SCAD.edu/sidewalkarts2023.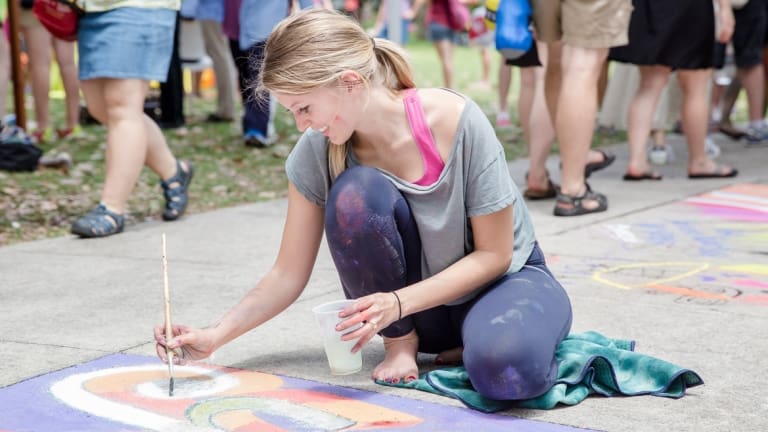 NOGS Tour of Hidden Gardens
In what is considered one of Savannah's loveliest months, the NOGS (North of Gaston Street) Tour of Hidden Gardens provides an exclusive peek behind the garden walls and gates of some of the city's most admired residences. Start planning your visit at GardenClubofSavannah.org.
Bug Fest at the Savannah Children's Museum
Savannah Children's Museum, one of the Coastal Heritage Society's six museums in Savannah, hosts its annual Bug Fest event each April. This family-friendly celebration buzzes with bug-themed crafts, activities and workshops all about kids' favorite creepy-crawlies! Learn more about all of the Coastal Heritage Society's kid-centric educational programming at CHSGeorgia.org.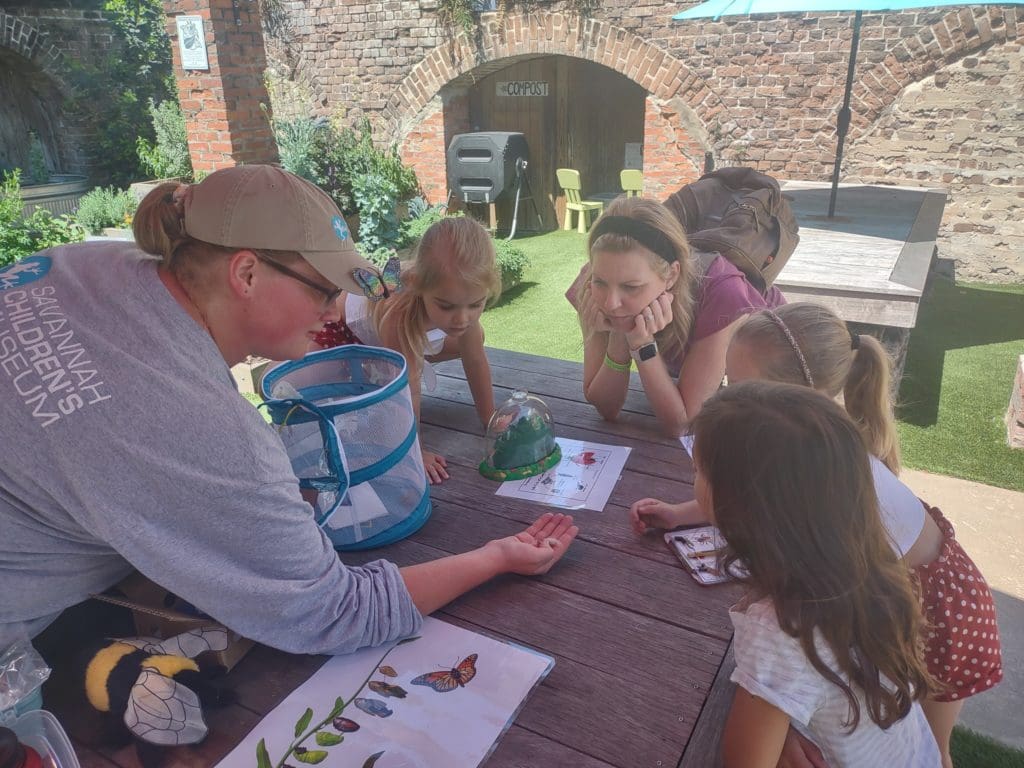 Savannah Music Festival
The Savannah Music festival is an internationally-acclaimed cross-genre presentation of music and educational programs taking place over two weekends at the end of April and beginning of May. Now in its 34th season, SMF is dedicated to inspiring and growing audiences with music from all over the world. Visit SavannahMusicFestival.org for all the info.
SCAD Sand Arts Festival
Hosted by the School of Foundation Studies, this annual university-wide competition takes place in May on Tybee Island's South Beach and features amazing sand sculptures, drawing thousands of spectators. Check out some of 2023's winning works here: ​​scad.edu/blog/wave-winners-sand-arts-2023
Independence Day on the River
Savannah's Waterfront proudly hosts the city's Independence Day celebration on and around River Street, featuring a fireworks show, music provided by the Army 3rd Infantry Division bands, and lots of patriotic fun! The best part is that parking for the event is free at all downtown meters. Learn more at SavannahsWaterfront.com.
Savannah VOICE Festival
This unique arts event is committed to the celebration of vocal excellence through concerts, events and educational presentations throughout the course of the year. Most of the fun takes place in August, though, featuring programs ranging from musical theater to opera and popular song. Check out all the VOICE festival events at SavannahVOICEFestival.org.
Savannah Jazz Festival
For over 40 years, the Savannah Jazz Festival has honored jazz legends like Johnny Mercer, Ben Tucker, James, Moody, Irene Reed and many more with world-class concerts and a jazz history exhibit at at the Savannah History Museum, demonstrating that the history of the genre in Savannah is as old and as important as that of New Orleans. Learn more about the exhibit and the festival at SavannahJazz.org.
SCAD Savannah Film Festival
Each year, more than 63,000 visitors attend the eight-day SCAD Film Festival to see a wide variety of feature-length and short-form competition film screenings, special screenings, workshops, panels and more. Past guests and panel members have included such illustrious names as Eddie Redmayne, William H. Macy, Jonathan Majors, Miles Teller and many more. Tickets to some events can sell out in minutes, so keep an eye out for the release date at FilmFest.SCAD.edu.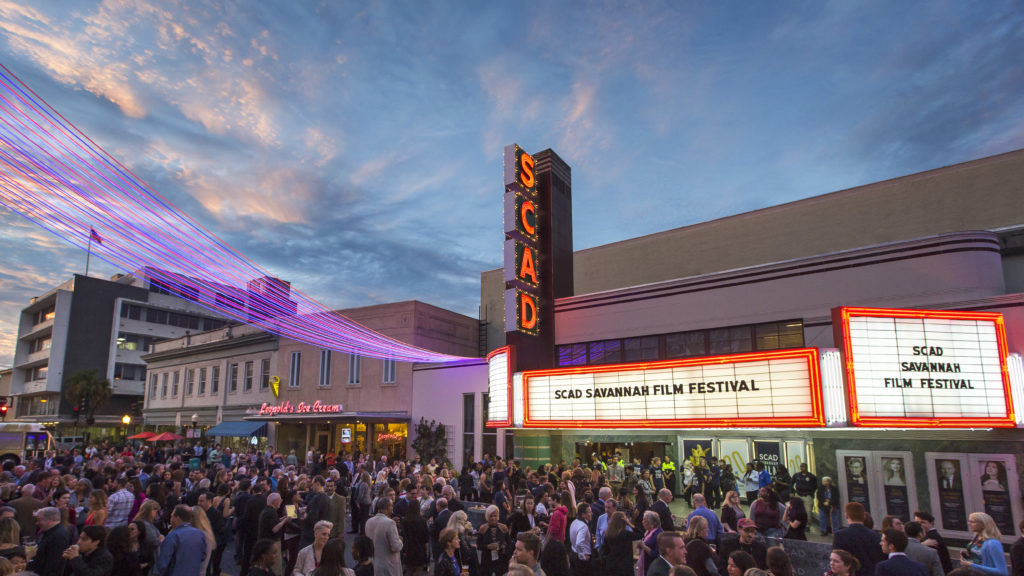 Christmas on the River
When you live in a port town, community activities often are centered along the river. See Savannah's beautiful National Historic Landmark District dressed for the holidays and join us to spend Christmas on the river, featuring musical and dance performances at the Rousakis Riverfront Plaza, our famous lighted Christmas parade, and holiday shopping on River Street! Learn more at SavannahsWaterfront.com/Christmas-On-The-River.
* Bonus: Check out seasonal cruises available aboard the Georgia Queen, the iconic flagship of Savannah Riverboat Cruises, including a cruise with Santa, a holiday dinner gospel cruise, New Year's Eve Gala and New Year's Eve party cruises, and much more! SavannahRiverboat.com