National Historic Landmark
Crowning beautiful Monterrey Square–one of Savannah's loveliest–stands The Mercer Williams House, one of the city's most photographed and most iconic. This gorgeous and one of-a-kind beauty was designed by renowned architect John S. Norris and restored by Jim Williams, one of Savannah's first master restorationists. The home has been faithfully restored and contains a diverse collection of furniture and decorative arts. If Savannah had an executive mansion, this would be it: Noted Historian Malcolm Bell said of Mercer House "Few Savannah houses have been restored so well, or furnished so grandly." As a private residence this mansion frequently entertained visitors from across the globe, including Margaret Thatcher, Jacqueline Kennedy Onassis, Ladybird Johnson, and General Colin Powell. The Williams family still owns the house and its historic preservation continues.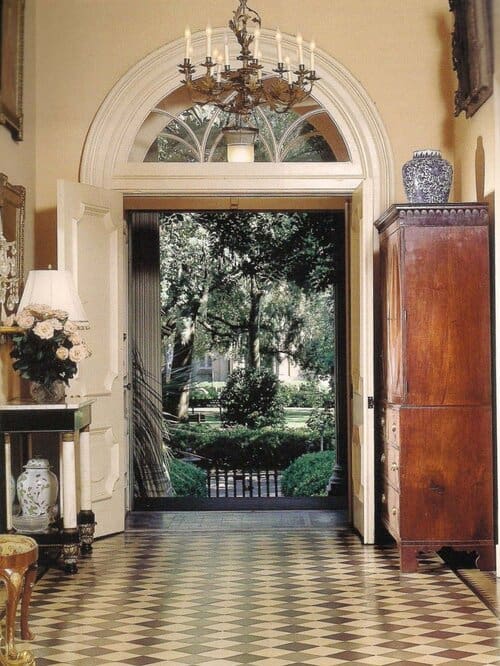 Jim Williams was one of Savannah's earliest and most dedicated private restorationists. He began to restore houses in 1955 at the age of 24, the same year the Historic Savannah Foundation was founded. It was the beginning of a career that would span more than 30 years and result in the saving of over 50 houses in Savannah and the Low Country.
When he bought the Mercer house in early 1969, it had been vacant almost a decade. Thus began the painstaking restoration that lasted two years and was finished in time for a gala Christmas party, which became a landmark annual event for many years. And the home's tradition of collection and preservation continues with the Carriage House Shop: the shop was maintained after Mr. Williams' death by his sister and now by her daughter, interior designer Susan Kingery, who curates fine antiques, gifts, clothing and beautiful home furnishings for all tastes.
The Mercer Williams House was designed by New York architect John S. Norris for General Hugh W. Mercer, great grandfather of Johnny Mercer. Construction began in 1860 and was interrupted by the Civil War. At the close of the war, General Mercer sold the unfinished structure to John R. Wilder who completed it in 1868, thus no Mercer ever lived in the house that bears their name.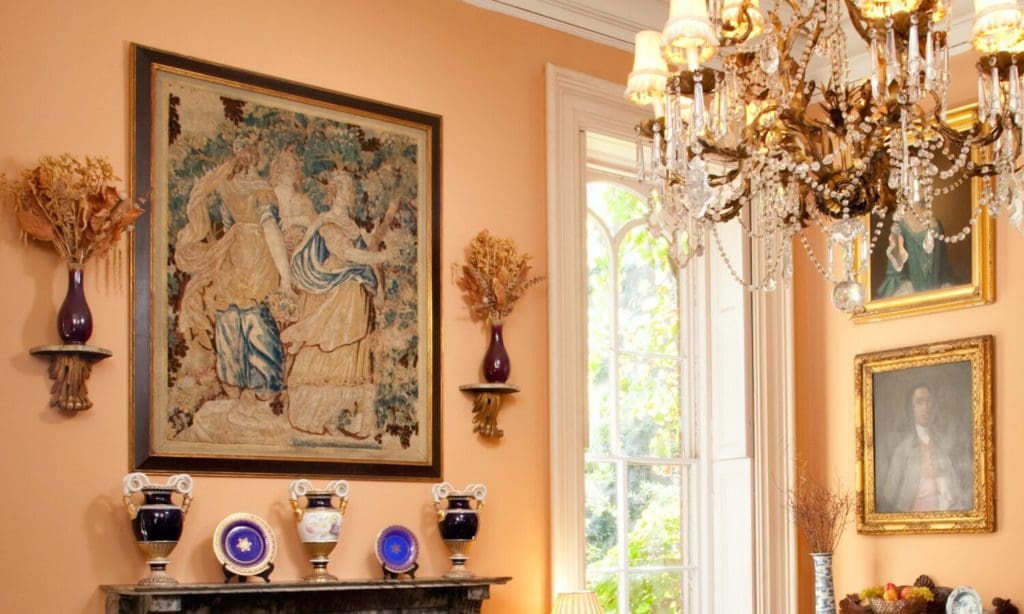 Most of the furniture and art in the house come from Mr. Williams' private collection. Throughout, you will see that 18th and 19th century English and American portraits and Chinese export porcelain were two of his major interests. Mercer House is filled with eclectic collections including Audubon engravings, ivory tusks and shells from Cabbage Island, the owner's shark fishing retreat. Using his design for the Lillibridge garden as a model, Mr. Williams built two levels of raised terraces with Savannah grey brick and laid slate walkways.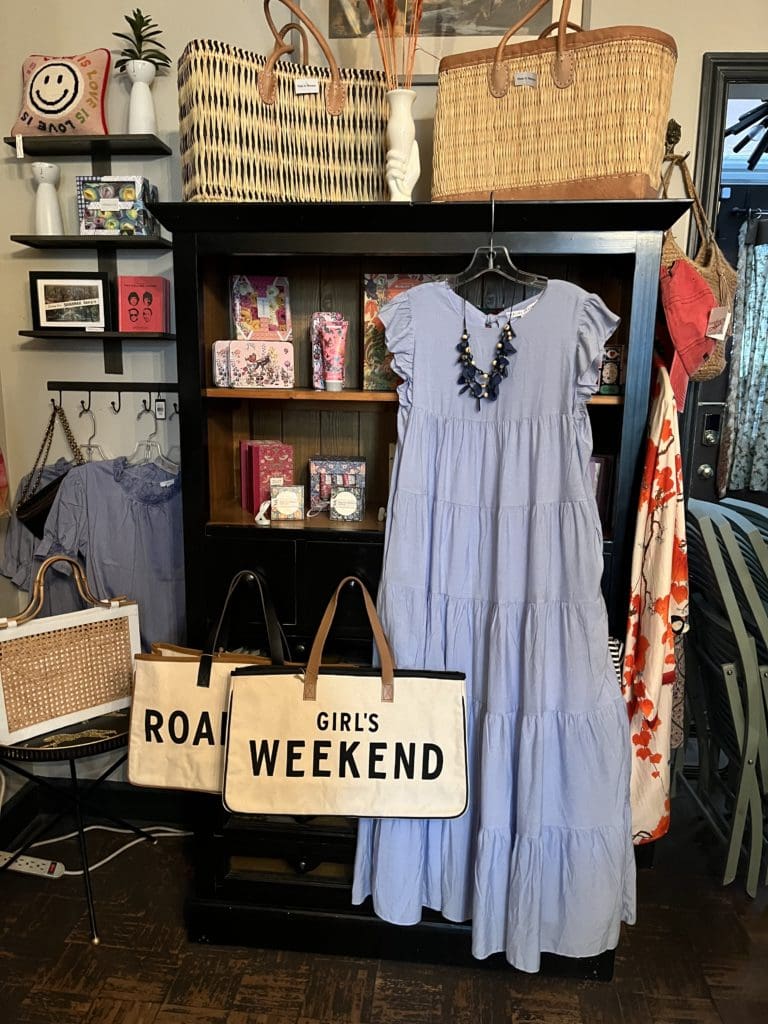 Across the garden, the carriage house extends from Wayne to Gordon Street. For thirty years Mr. Williams operated James A. Williams Antiques at this location. The Mercer House Carriage Shop occupies both floors of the carriage house. Called by some the most famous carriage shop in Savannah, here you will find vintage treasures, chic home accessories, stylish jewelry, handbags and books, including More Than Mercer House: Savannah's Jim Williams and his Southern Houses, a book of essays written by Mr. Williams about his most important house restorations. The section on Mercer House contains more than 27 pages of photographs and illustrations.
The Mercer Williams House is open for tours Monday-Saturday, tickets can be purchased at the Mercer House Carriage Shop, located behind Mercer House at 430 Whitaker Street (on the corner of Whitaker and Gordon Street). The Carriage Shop is open from 10-5 Monday through Saturday (tours beginning at 10:30 and run until 4:10) and on Sunday 11:30 – 5 (tours begin at noon and run until 4). The house is closed Wednesdays during the off-season and major holidays. Inquire about special group rates and reservations at www.mercerhouse.com or call 912- 238-0208. Tell them your TRAVELHOST sent you!