Handmade Gifts and Skincare Inspired by the South and Sea
When you enter Salacia Salts, you immediately feel transported to a world where the sun is shining, and the sea is deep blue and cleansing. On every shelf and among beautifully curated displays you'll find a high-quality collection of salt soaks, moisturizers, scrubs, aromatherapy shower steamers, and many other skincare and home fragrance products made with natural ingredients, all hand-mixed and packaged in eco-friendly containers, including their signature 'upcycled' cobalt blue bottles that come from Savannah Bee Company.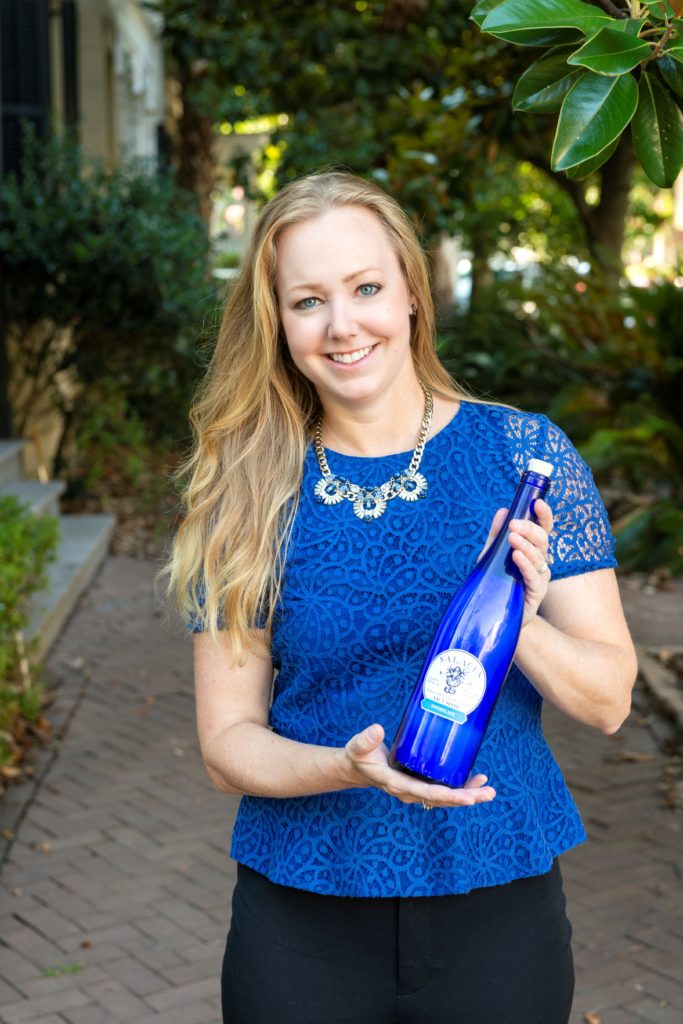 Salacia Salts is the brainchild of Cari Clark Phelps, an award-winning entrepreneur who has called Savannah home for more than 25 years. As a SCAD alumna, she owns several businesses, and was named Savannah's 2019 Entrepreneur of the Year by the Savannah Area Chamber of Commerce and earned recognition as a Community Star by the Savannah Technical College Foundation. Phelps had led a creative team of designers for inspirational, unique, new-to-market products launched in the South for nearly 20 years. Utilizing this experience, she launched and founded Salacia Salts with her husband, an architect whose historic preservation work on beautiful commercial buildings can be seen throughout the city. Cari once had a dream that she designed a package of bath salts for a client with an emphasis on environmental sustainability; when she woke up the next morning, she started doing research and decided to make her dream of a reality. After learning that "Tybee" is the Euchee Indian word for "salt," Cari was inspired to develop a natural bath and body care line using the scents of regional botanicals and natural ingredients, including Atlantic Sea salt.
Salacia Salts' line of chic coastal inspired skincare and home wellness products spans over 60 items–not including private label products for celebrities like Paula Deen–and have been gifted at the Oscars, Eva Longoria's Women Empowerment Luncheon, South Beach Food & Wine Festival, and the Kentucky Derby. Salacia Salts products have been featured on Buzzfeed, USA Today, Southern Living, Bravo Television's Southern Charm, Forbes Magazine, and Vogue.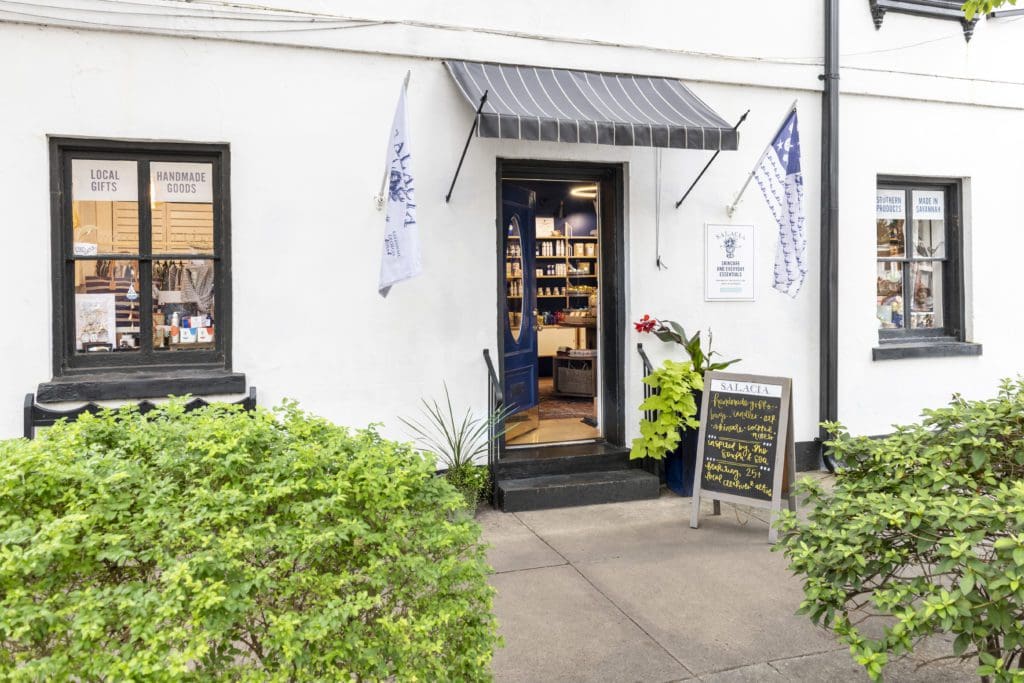 The brand's welcoming gift shop captures the spirit of the coast and relaxation; Salacia Salts carries over 30 locally made product lines alongside their own. When you shop at Salacia, you are helping other small, local businesses grow and thrive too, some of which are women-owned businesses and artisans. Products range from cocktail mixers, ornaments, cotton towels, clothing, handbags, nautical-inspired decor, and an array of handcrafted jewelry.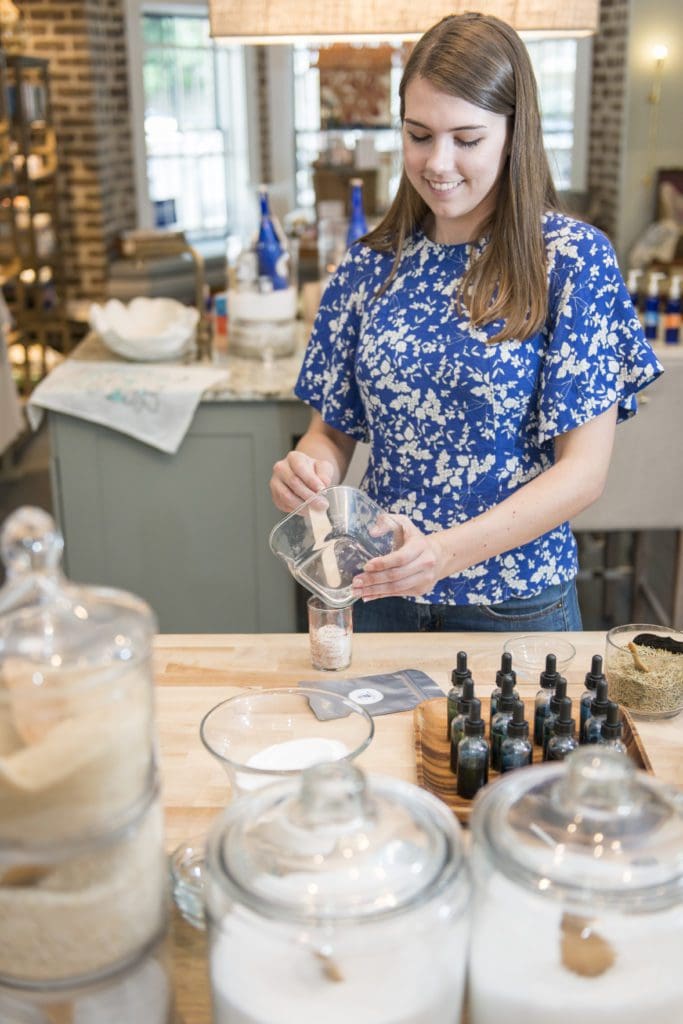 There are two Salacia locations: a retail shop open daily
downtown as well as a production facility a few blocks off of
Forsyth Park where Salacia manufactures the collection, offers a
small retail area to shop, studio tours, and a classroom for hands
on clay mask and body scrub workshops. Workshops are a fun
and unique activity for groups of any size. Classes are perfect for
team building, girl's weekends, mother/daughter time, birthday
parties, or showers. Check out www.salaciasalts.com/pages/
classes for more information and to book a session.
You're guaranteed a good time filled with luxury and a bounty of beauty when you visit Salacia Salts, natural skincare inspired by South the sea!
148 Abercorn St (Corner of Oglethorpe and Abercorn)
(478) 561-0181
www.Salaciasalts.com
Enjoy Savannah and be sure to tell them your TRAVELHOST sent you!