Serving City Market for 30+ years in the heart of Savannah
What once was a storage warehouses for the original City Market building, is now home to shops, restaurants, and an abundance of art galleries in the heart of downtown Savannah. Travelers and locals alike enjoy popping their heads into the multitude of different shops and eateries the area has to offer. Within walking distance to most of the major attractions in the vicinity, City Market is truly a must stop while in town.
The Café at City Market opened its doors in 1991 under the ownership of Chef Matthew Maher. Currently run by his eldest son and a close management team, the Café continues as a family run establishment.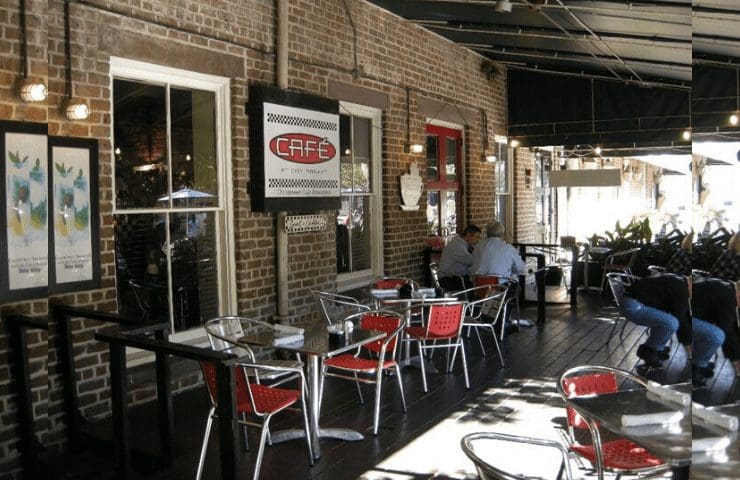 Recent renovations, an added liquor bar, and a new menu, make the Café an ever-evolving restaurant. Don't worry, many of the classic dishes from the very first menu still has a permanent home today. The Creole Shrimp, Grits and Greens are a local favorite, but they offer a wide variety of dishes to cater to the whole family. From pizzas to salads to entrees, anyone can find something they like on the menu. Some staff favorites include the Grilled Cheese and Ribeye Sandwich, Chicken Mediterranean Pizza, and the Ravioli New Orleans.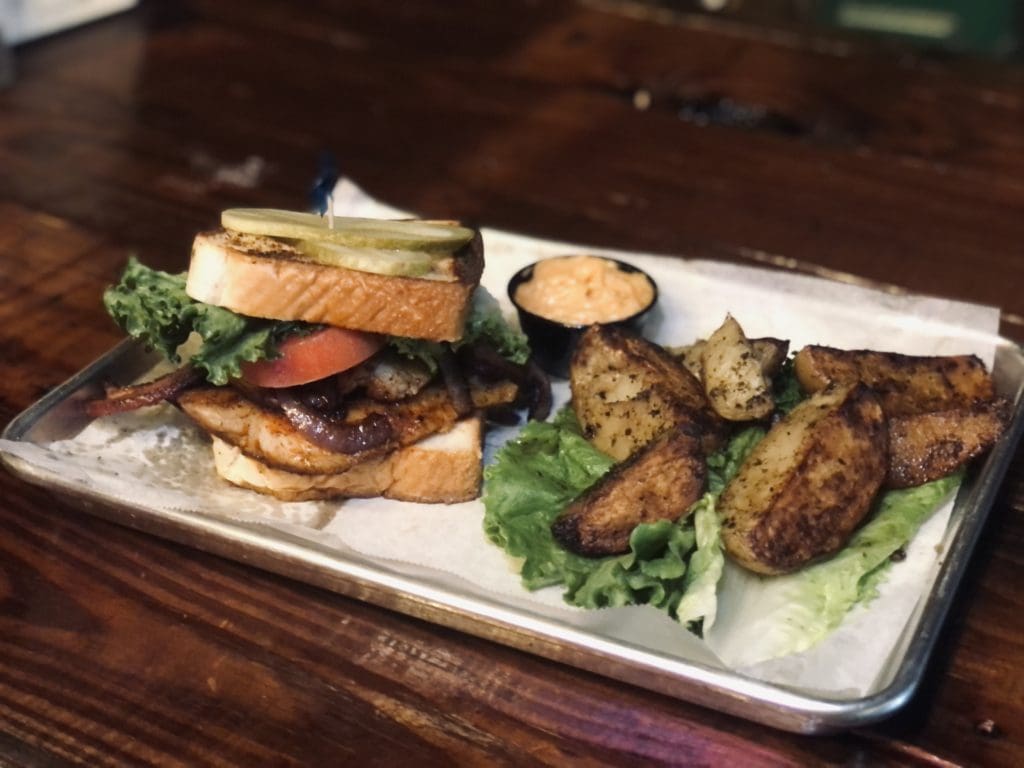 In addition to their extensive menu, customers travel from all over the country to get a glass of Peach Sangria, made daily in batches because it's just that good. They also offer a few local beers on tap and many more in bottles and cans. Looking for something a little stronger? Their bartenders craft a long list of mixed drinks and frozen concoctions. The frozen Drunk Monkey is sure to cool you off and make the Georgia heat a little more bearable. Get off your feet and let their bartenders take care of you at one of the bar tables.
Along with indoor and bar seating, they also have a large, covered patio to enjoy your meal or drinks in the open air. There's nothing like being able to take a break and enjoy some shade in the hotter months of the year. Besides being able to get out the hustle and bustle of busy City Market, the patio is also one of the best people watching spots in town. Visitors with pets don't worry, the outside seating is dog friendly!
The Café at City Market is also available for private events. With plenty of space for large groups they would enjoy hosting your wedding rehearsal, corporate event, company Christmas party or special occasion. They can accommodate most dietary restrictions and would be happy to set up a special menu for your special night or you can order directly from our everyday menu. With ample notice, they can craft almost any menu to suit your needs.
They can't wait to see you soon at 224 West St. Julian Street, Savannah. 912.236.7133
Enjoy Savannah and tell them your Travelhost sent you!