For decades, young girls have trekked to Savannah to visit one of the most unique house museums in the country, a beautiful mansion at the corner of Bull and Oglethorpe Streets. This home is the Juliette Gordon Low Birthplace and is owned and operated by Girl Scouts of the USA, the organization Low founded in 1912. "Daisy" Low was born here in 1860 and visited frequently for the rest of her life. Since 1953, the Birthplace has become a place of pilgrimage for Girl Scouts and visitors from around the world, serving as one of Savannah's most beautiful and well-preserved examples of antebellum architecture, as well as hosting hundreds of troops every year and providing educational programming for girls.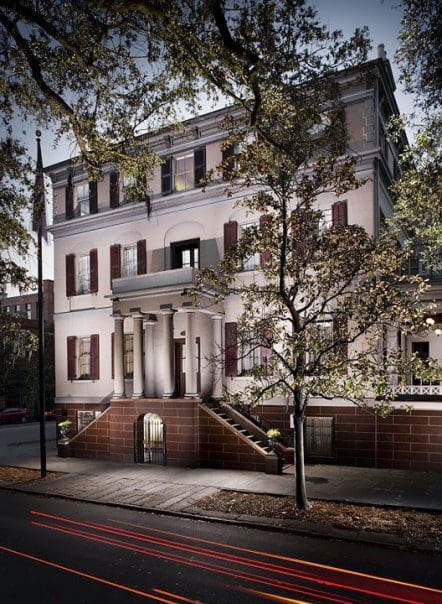 Constructed in a style typical of Savannah homes during the time, the home also known as the Wayne-Gordon House features grand architectural elements such as sweeping bay windows, elliptical arches, and decorative millwork and cornices, showcasing some of the loveliest examples of pre-Civil War construction design. The mansion is filled with period furnishings, many of which belonged to the Gordon family, and features original outbuildings, providing a peek into what life was really like for Savannahians during the years the home was occupied by the Gordon family.
One of the lesser-known stories of Juliette Gordon Low's life is that from childhood she experienced near-total deafness. It is with this disability in mind that the home's caretakers formulated a plan to create the most inclusive programming possible and make the site accessible to all visitors.
In 2018, the Birthplace was awarded a grant from the Institute for Museum and Library Services for its Access for All initiative to promote inclusion and access across all its programs and the facility. Research provided the foundation for tours with inclusive language and verbal description for the visually impaired, in addition to providing a range of tools to prepare docents to better serve guests with disabilities. As a result of its 2020 renovation, the Juliette Gordon Low Birthplace now offers accessible tours and facilities, including elevators, ramps, and accessible restrooms throughout the site.
To plan your visit to the Juliette Gordon Low Birthplace, call (912) 233-4501 or visit their website at JulietteGordonLowBirthplace.org.