Local and Independent Since 1975
Savannah's oldest and most beloved independent bookstore, E. Shaver Books, has been locally owned and operated for over 40 years. It is located in a historic 1843 building on Madison Square, offering seven rooms of new fiction and non-fiction books.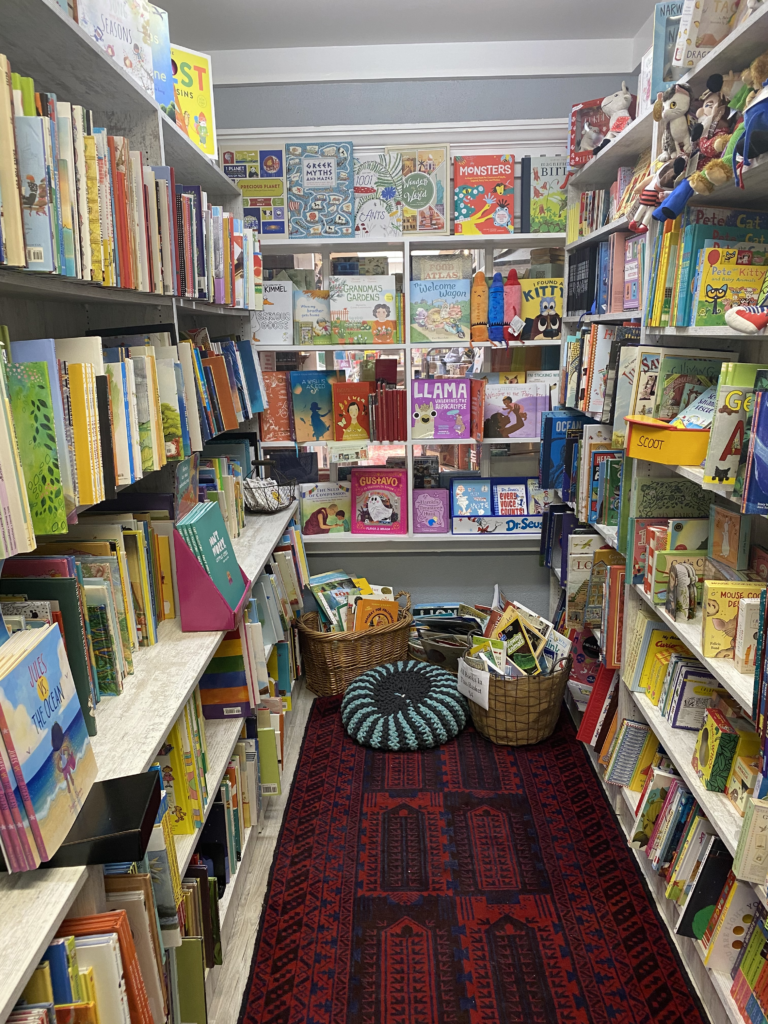 E. Shaver specializes in local and regional topics such as history, architecture, decorating, arts, cooking and gardening. The children's room is a favorite of the young and young-at-heart.
Its best seller by far is Midnight in the Garden of Good and Evil, basis for the 1997 film of the same name directed by Clint Eastwood and filmed here in Savannah. E. Shaver has sold thousands of copies of John Berendt's beloved book.
When you stop in, be sure to say hello to the resident cats, Mr. Eliot, Bartleby, Skimbleshanks, and the newest addition, Morticia. "They are all rescues. We love them and hope our customers will as well. They carry on a long and proud tradition of bookshop cats and take their work seriously," co-owner Jessica Osborne said.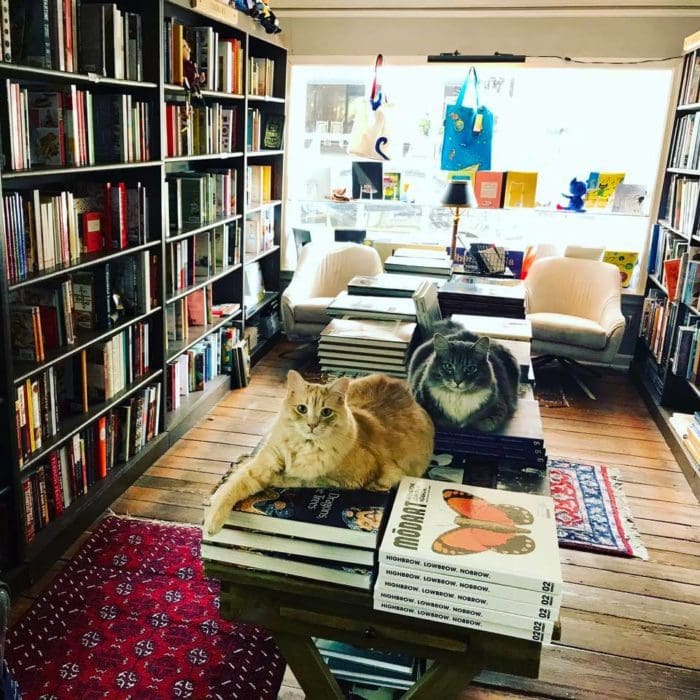 Don't miss the shelves where staff have organized their personal favorite books, each with a card explaining what appeals to them about the book. Current staff picks include:
Fiction: The Librarian Spy by Madeline Martin, Diary of a Void by Emi Yagi, Tomorrow and Tomorrow and Tomorrow by Gabrielle Zevin, Cult Classic by Sloane Crosley, and The Magic of Lemon Drop Pie by Rachel Linden
NonFiction: In the Shadow of Gods by Dominic Lieven, Metaphysical Animals by Clare MacCumhaill, The Last Baron by Tom Sancton, Riverman by Ben McGrath, and In the Early Times by Tad Friend
Children's: I am Dolly Parton by Brad Meltzer, Llama Rocks the Cradle of Chaos by Jonathan Stutzman, The Last Mapmaker by Christina Soontornavat, Ballewiena by Rebecca Bender, and My Own Lightning by Lauren Wolk
Cookbooks: Watermelon and Red Birds by Nicole A. Taylor, My America by Kwame Onuuachi, To the Last Bite by Alexis Deboschnek, That Noodle Life by Mike Le, and The Cook You Want to Be by Andy Baraghani
Cat's Pick: Cats in the Navy by Scot Christenson
E. Shaver also hosts several book signings per month and a number of book clubs, including Tequila Mockingbird, Poetry, Romance, FOMO, Jane Austen, Graphic Novel, and It's a Mystery. Check the website for meeting dates and times and to see what books they are reading (book club books purchased at the store are 20% off ).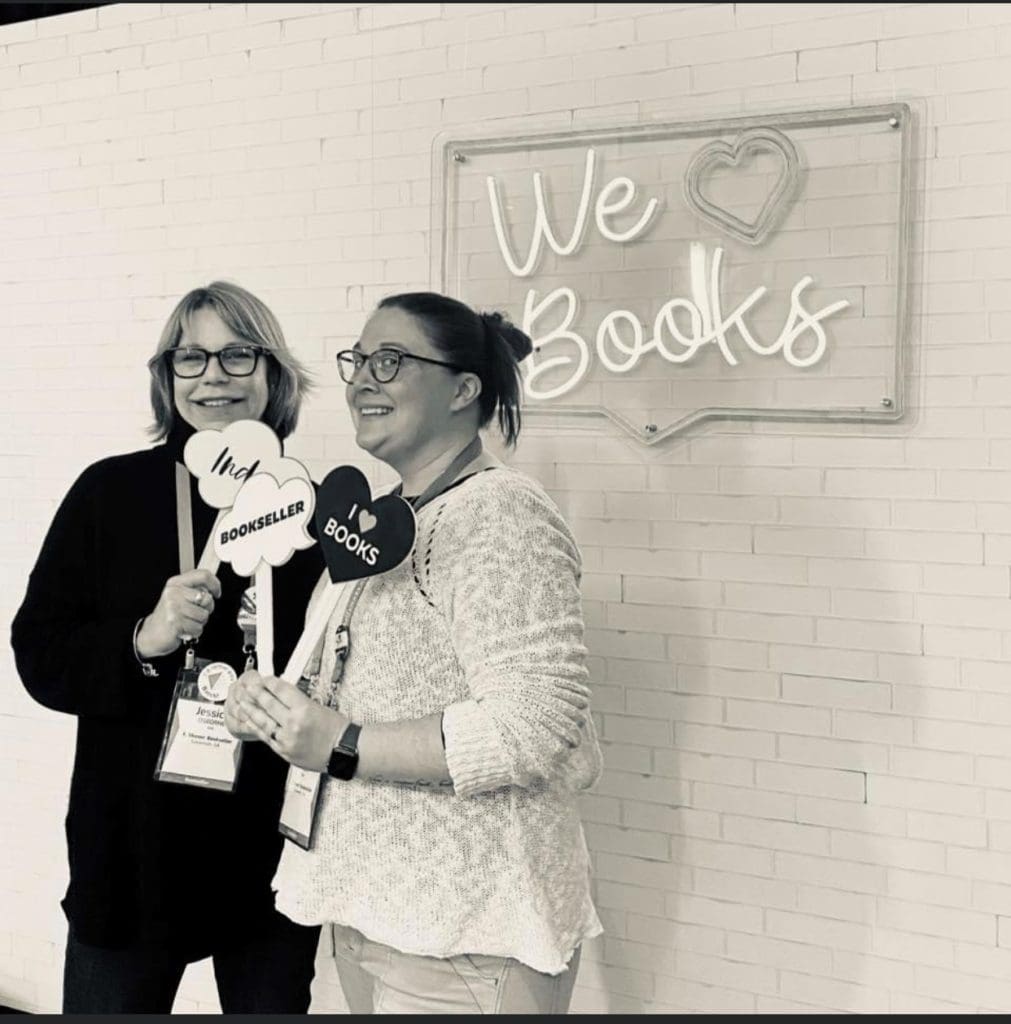 "We strive to be a warm and welcoming haven for lovers of the written word," Osborne said. If you are seeking a book that is hard to find or not in stock, ask and the staff will be happy to see if they can order it for you.
E. Shaver Bookseller
326 Bull St.
Monday-Saturday 10:30am-6:00pm; Sunday 12pm-5pm
912.234-7257 or eshaverbooks.com
Check them out on Facebook and Instagram
Enjoy Savannah and tell them your TRAVELHOST sent you!