Savannah is quite romantic all year long. You don't have to wait for Valentine's Day or a special occasion to feel the love. Savannah has many date spots that don't involve the tried and true dinner and a movie. I'm going to share my top date ideas with you. And when you're ready to share your Savannah date night with me, don't forget to use #EnjoySavannah on Facebook and Instagram or tag me @EnjoySavannah.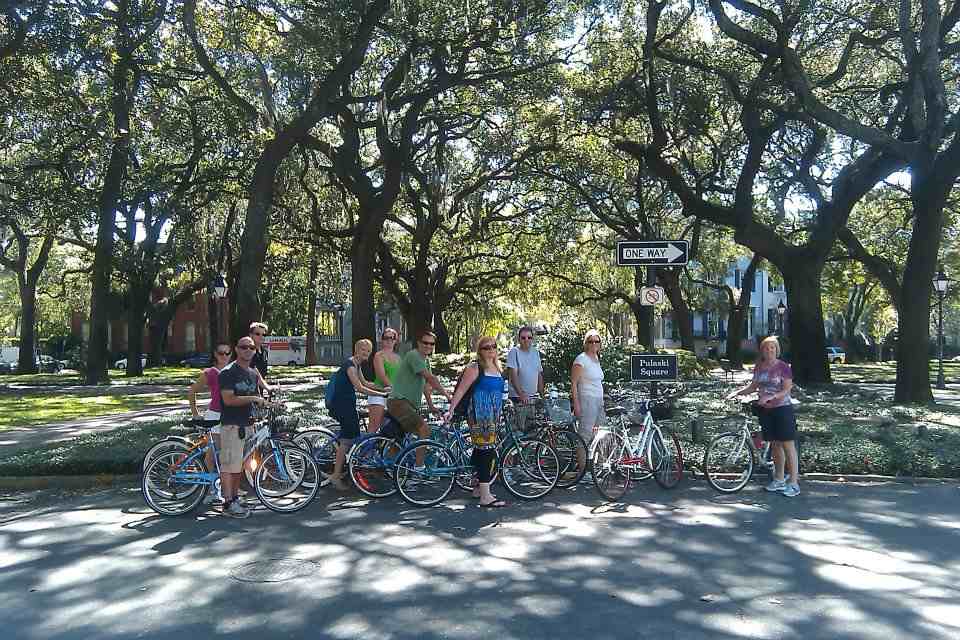 Explore the squares. There is loads of history encapsulated, but the best part is involving yourself in the beautiful nature and architecture the city has to offer. Don't know where to start? I have a guide to enjoy Savannah for a day, weekend, or more.
Tour the city. Most people choose to walk the city or travel on the trolley, but don't forget about bicycle tours with Savannah Bike Tours as a fun way to see the city.
Attend a show. – If you're looking for a less active date and want a little more entertainment, book a live show at one of our local theaters. Lucas Theatre for the Arts, Savannah Theatre or Tybee Post Theater all feature local talent in amazing music and theatre shows.
Take a cocktail class. Whether you like your drink shaken or stirred, the Cocktail Class at Congress Street Up Speakeasy is perfect. Learn new skills, enjoy your creations, and spend some time together having fun.
Play outside. For those of you with a passion for golf, schedule a tee time to enjoy a beautiful day outside in the Savannah air at Crosswinds Golf Club or The Club at Savannah Harbour. Along with golf, you can also witness the stunning views of historic downtown, as well as the streams, ponds and marshes that make up the land Savannah is so well known.
Visit art galleries. What is more romantic than spending a day walking around exploring art galleries to see beautiful creative works and purchase a special piece together? Well, good news! Downtown Savannah has numerous art galleries and studios. Local artists from all over the nation and world have come to Savannah to create an impressive art scene. You can find all kinds of art that may suit your fancy.
Get you some new bling. Treat yourselves to timeless jewelry pieces from 13 Secrets Jewelry Gallery.
Go on a boating adventure. Have fun out on the sea for a day of offshore and inshore fishing or just relaxation on the water with with Miss Judy Charters.
Picnic at Forsyth Park or Tybee Island. Grab some food from nearby eateries or pack snacks from local cafes and bakeries like Oglethorpe Chocolates or Savannah Rae's Gourmet Popcorn.