The Savannah St. Patrick's Day Celebration is back, and we can't wait to enjoy our city for all of the fun in 2022. This will be the first parade in two years due to the COVID-19 pandemic canceling the 2020 and 2021 festivities. Thankfully, the Savannah St. Patrick's Day Committee has remained committed to keeping this tradition alive as it has been part of the Savannah community since 1824.
As far as turnout, we don't know what to expect; it could be mild or it could be massive! What we do know is that in the recent past, Savannah, GA has been one of the top 10 places to travel for St. Patrick's Day. The parade, outdoor concerts, to-go cup zone, and overall friendly atmosphere is the perfect combination for good times along the Savannah River and among the Savannah squares. So, my guess is that locals and travelers will be excited for the return of the Savannah St. Patrick's Day Parade on March 17. If you plan on visiting Savannah for the 2022 St. Patrick's Day Celebration, here are a few tips to help you enjoy Savannah.
Parade
This year, the festival will be scaled down with no entertainment stages throughout downtown and no motorcoaches in the parade zone. The parade will step off at 10:15 a.m. at the intersection of Abercorn and Gwinnett Streets on Thursday, March 17. The parade ends at the reviewing stand on the corner of Bull and Liberty streets. Locals typically camp out in the squares for the 6 a.m. "land rush." Skip the squares and get to the actual parade route early to secure a spot on the sidewalks. Some good areas to consider standing to watch the parade are the corner of Abercorn & Oglethorpe streets, the corner of Broughton & East Broad streets, or the corner of Bay & Bull streets. No matter where you are, please remember to leave Savannah green by taking your trash with you if you can't find a trash bin in the immediate vicinity.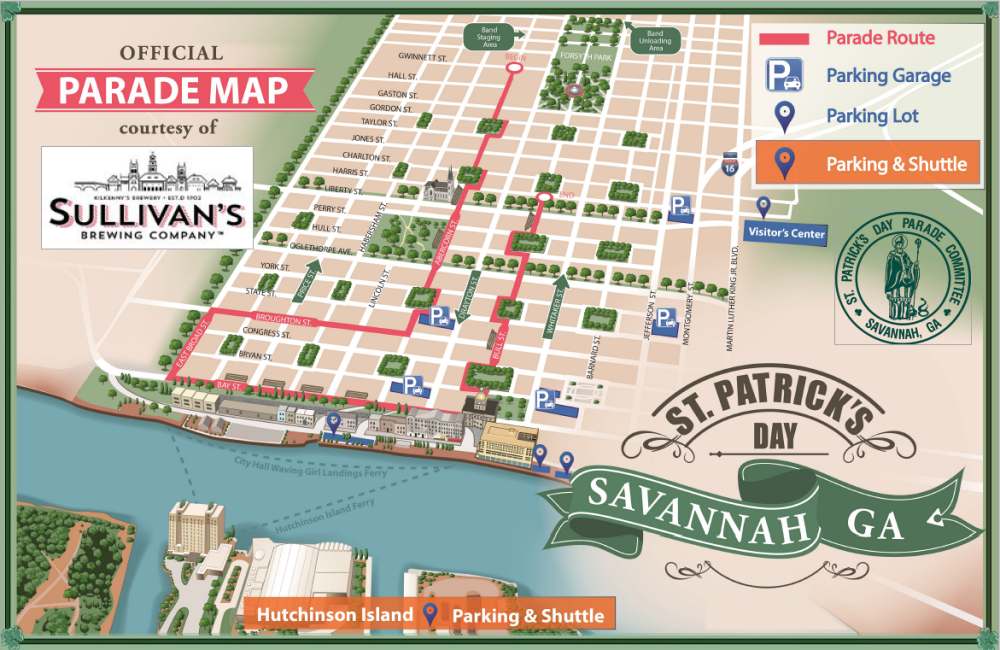 Destinations
Perhaps you aren't here for the parade… Instead, you just want to celebrate in true Savannah fashion with drinks, live music, and food. This year, the to-go cup boundary zone has been extended beyond Forsyth Park to include areas with Victory Drive on the south and Truman Parkway on the east. On St. Patrick's Day only, local bars and restaurants within the expanded zone will be able to serve to-go cups so make sure you venture out to Savannah City Market, River Street, Broughton Street and beyond. Each destination will have food, drinks, entertainment and even some shopping to enjoy.
Parking
No vehicles will be allowed along the parade route on March 17 and parking will be difficult throughout the weekend due to the increased number of visitors to the downtown area. If possible, avoid driving and parking downtown. Instead, use rideshare services or shuttles. Both Chatham Area Transit and Kelly Tours are approved shuttle vendors for the Savannah St. Patrick's Day Parade. My favorite shuttle location is the Savannah Convention Center. From there, you can catch a quick ferry across the river to join in on the fun. If you absolutely need to drive, then you must purchase a parking pass from the City of Savannah.
Lodging
Try to stay downtown. This will put you right in the middle of all the action so you can walk and enjoy the celebration. We have many options from hotels to vacation rentals.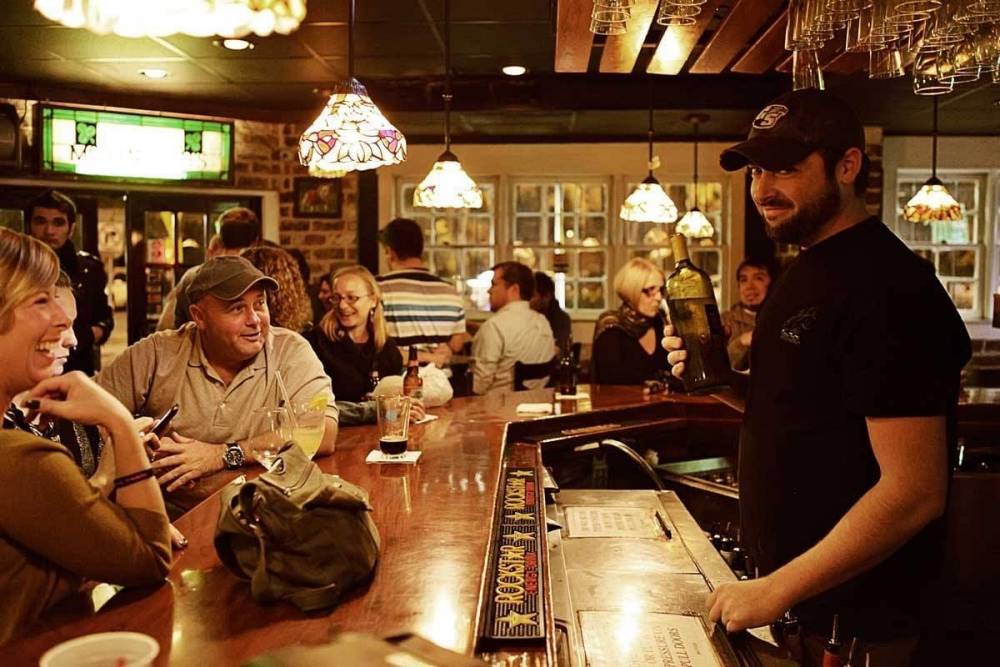 Food
When looking for something to eat, you won't have to search very far. Good food is everywhere but if you want the St. Patrick's Day atmosphere, try McDonough's, Boar's Head Grill & Tavern, PS Tavern, Dockside Seafood, and Crystal Beer Parlor. These local restaurants and bars will show you a good time. Don't wait until you are hungry to go because all locations are likely to have long wait times and will be first come, first served. Food trucks will also be on Bay Street between Whitaker and Bull streets.
Remember these tips when planning your 2022 Savannah St. Patrick's Day Celebration. If you follow these tips, I know you will enjoy your time in Savannah. Make sure you tag us in all of the fun on Facebook and Instagram @EnjoySavannah or #EnjoySavannah.