One of the most familiar and charming sights in Savannah's National Landmark Historic District is that of vintage-inspired tour trolleys winding around the city's 22 squares, filled to the brim with visitors excited to learn about Georgia's oldest city. Even if you're the type of traveler who prefers to set out on your own, here's why you should consider booking a trolley tour on your first visit to Savannah.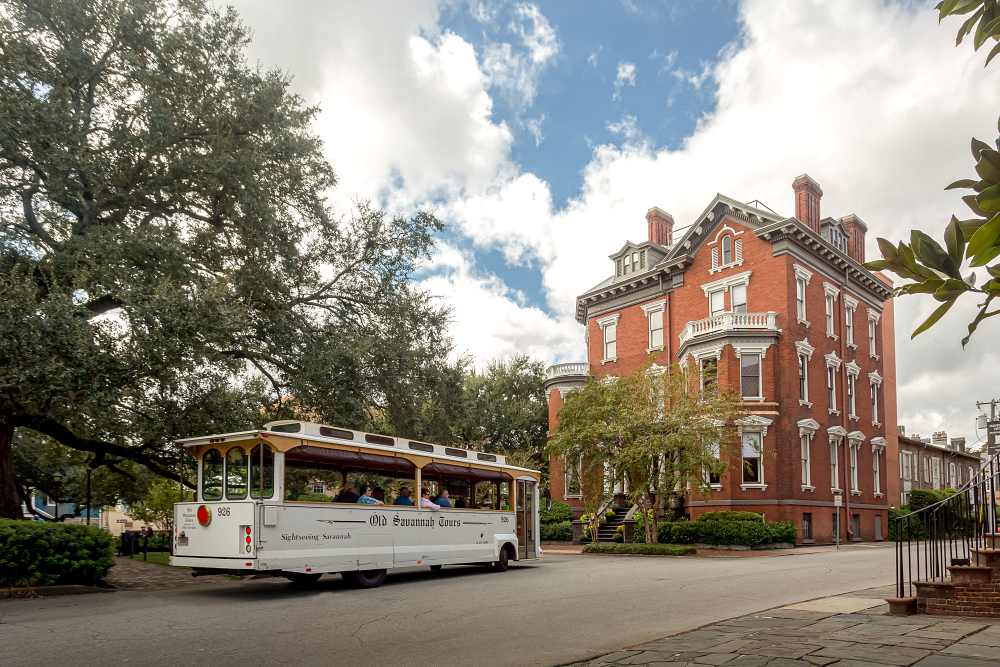 Overview of Savannah History
With almost 300 years of history since our colonial founding, a lot has happened here! To get a sense of how Savannah became the city it is today, a 90-minute historic tour provides the perfect overview of the historical highlights. And since the tours are step-on-step-off, you can always pause for a snack, to pop into a shop or to explore a museum, and pick the tour back up later as trolleys run a continuous route and make it to each stop between every 15 and 20 minutes (just be mindful of the schedule!).
Orient Yourself to the City's Neighborhoods
Savannah's unique city plan–the first example of modern urban planning in America–is what put our downtown historic district on the National Register of Historic Places. Designed by the city's founder, James Oglethorpe, the grid pattern dotted with 22 verdant park-like squares has come to be known as the Oglethorpe Plan. Taking an overview tour will help you to orient yourself to the different areas of the Historic District and draw your attention to hidden gems in alleys (we call them "lanes") and tucked away around corners that you might otherwise have missed.
Learn Little-Known History and Facts
There's so much to take in on your first visit to a new place that visitors can become easily overwhelmed, especially if they're visiting a city as old as Savannah. Savannah's trolley operators have done top-notch research and have been operating historic tours for decades, so they know how to find tidbits of information that you may not have otherwise been able to turn up on your own without spending hours doing your own original research. Why not let the professionals do the work for you?
Convenient All-Day Transport Around Downtown
When you purchase a ticket for a 90-minute historic overview tour, you have all-day step-on-step-off privileges at 15 stops and more than 100 points of interest, and you can even choose to purchase a second day of privileges at a special rate, so you can move easily around downtown all weekend! Just keep an eye on the clock so you know when the last trolley is making its rounds to get you where you need to end for the day.
Discounted Tickets to Partner Attractions
Savannahians are known for our famous hospitality, and that congeniality extends to our friends and neighbors, too. We love to partner with other local attractions and businesses to bring our guests the best our beautiful city has to offer. So before you book your trolley tour, be sure to check to see what packages are available that might make your touring more convenient and save you some change, too!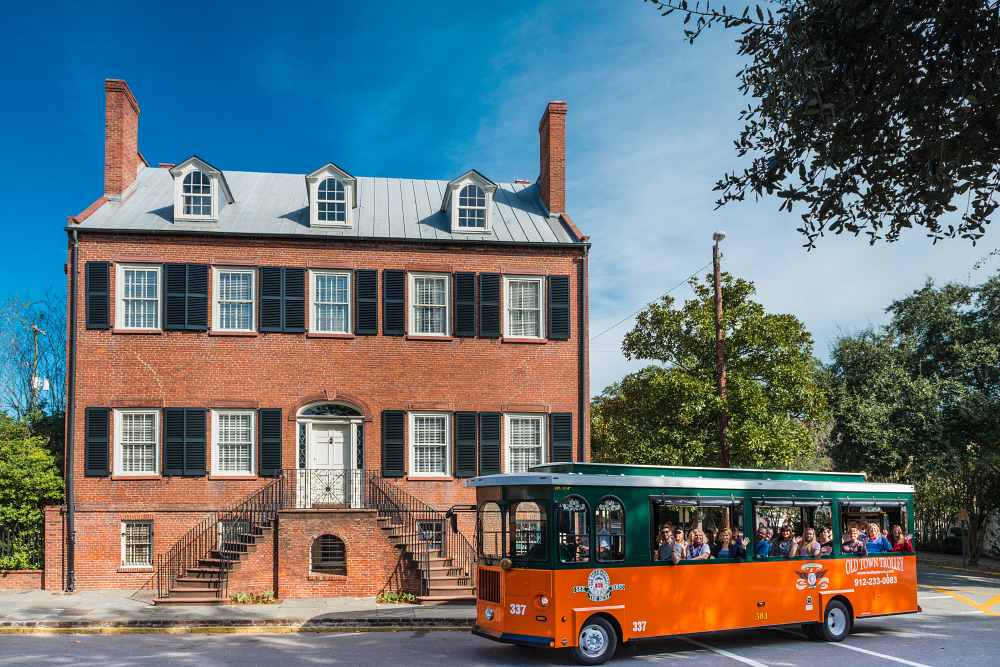 Enjoy Savannah and tell them Travelhost sent you!