Tybee Post Theater – The Slayer: A Tybee Horror Film (1983 Film)
October 14, 2022 @ 7:00 pm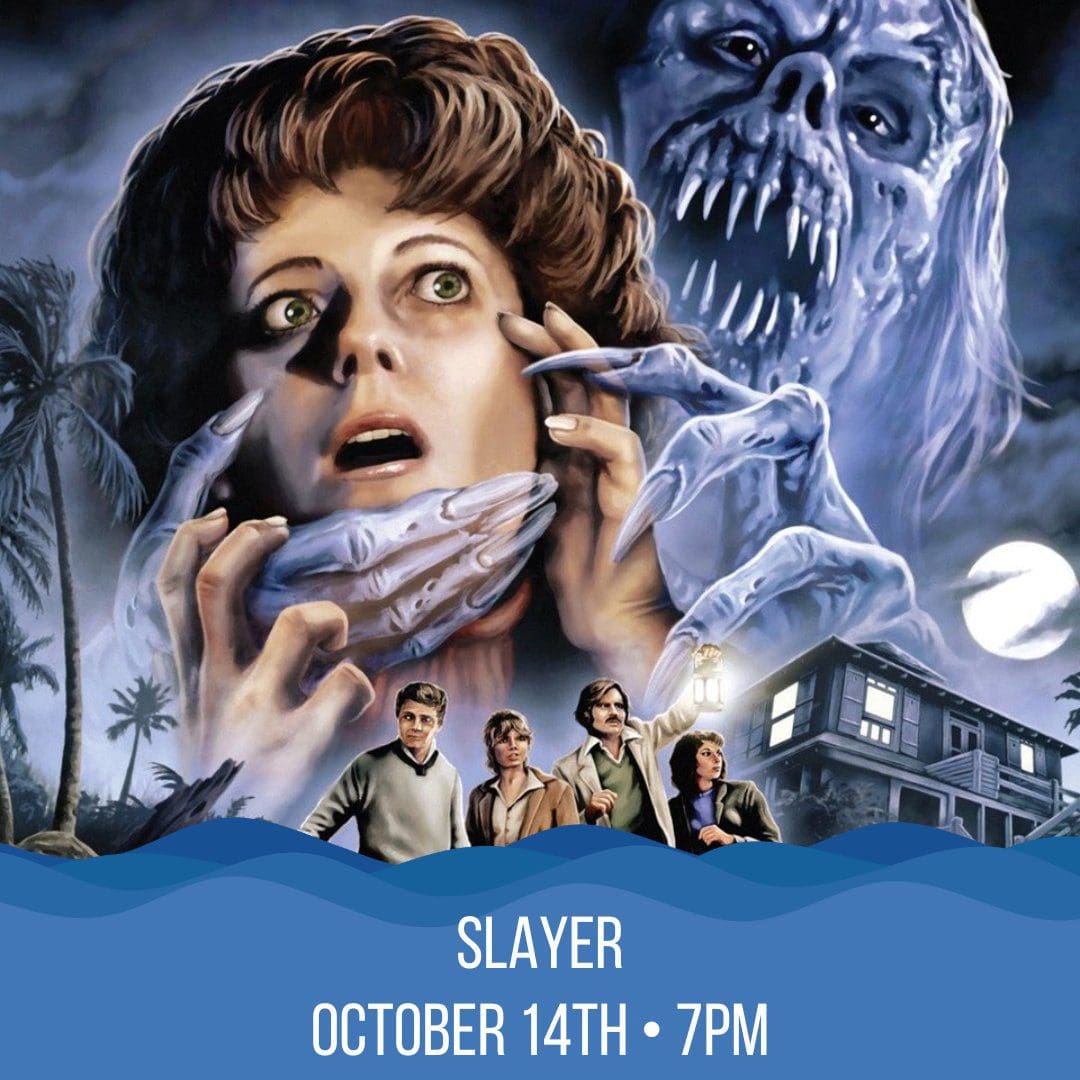 OK, Tybee, this one's for you! We're screening the independent horror flick filmed entirely on Tybee in 1982, "The Slayer!" It was also released under the name "Nightmare Island," in some locations.
We love it because the Tybee Post Theater, in its most decrepit state ever, stars as the primary location in the film. It's the story of four young people vacationing on a barren island. One of them, a female artist, has dreams that depict ghastly murders. Sure enough, the fun begins when her boyfriend is found dead.
If you were here in the early 80s, you don't want to miss it. And if you weren't, but want to truly appreciate the restoration of your Tybee Post Theater, you don't want to miss it either.
Rated R. Leave the young ones at home.