Trunk-R-Treat & Movie in the Park- City of Savannah
October 14, 2022 @ 5:00 pm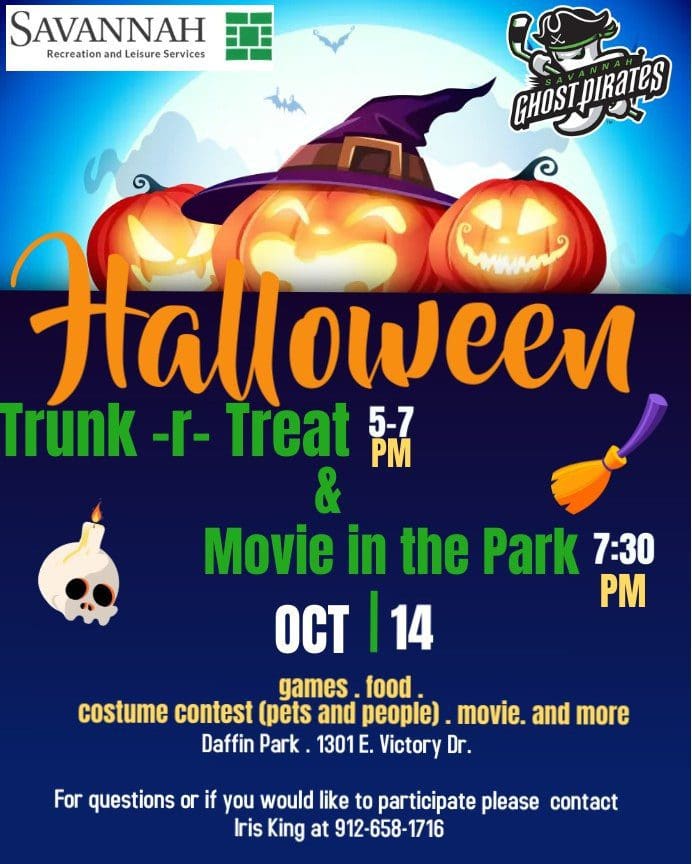 Spooky season is upon us, and it's a time to be had here in Savannah as a proclaimed haunted town! Recreation and Leisure Services have teamed up with the Savannah Ghost Pirates for a Halloween kickoff celebration Friday, Oct. 14, at 5 p.m.
Residents are encouraged to come out with their family, friends, and pets for a fun night! In addition to the Trunk-r-Treat, residents can look forward to some fun games with the Ghost Pirates and the opportunity to meet their mascot, Davey.
The movie 'Mighty Ducks,' will air at 7:30 p.m. Light refreshments will be provided, and food trucks will be available on-site.