Night at the Museum – Savannah History Museum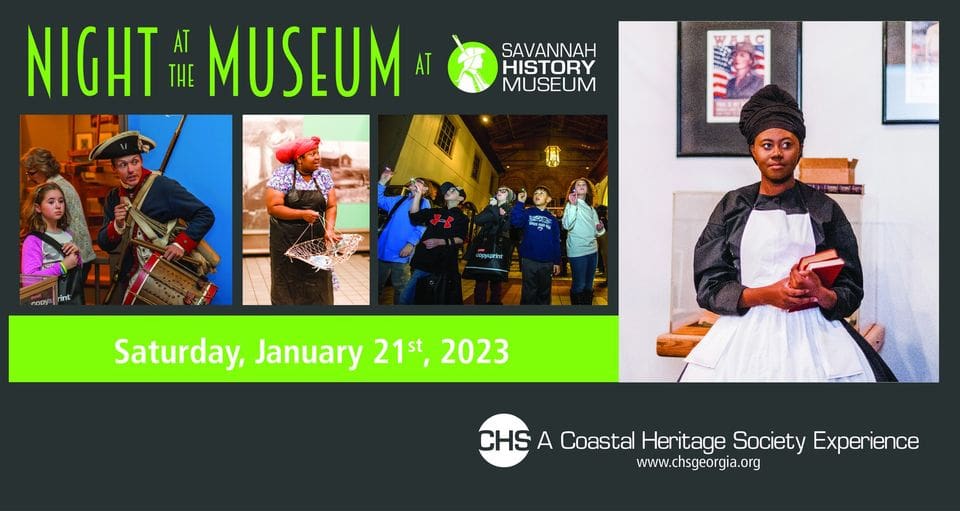 We are so excited for Night at the Museum! The annual event takes visitors through night guard training and then on a behind-the-scenes tour of the museum! Guests will be able to interact with historic characters from Savannah History Museum's exhibits as they appear to magically come to life. This year's characters include: Casimir Pulaski, Johnny Mercer, and many more important historical figures in Savannah's rich history!
Choose either the 5:00 pm or 6:30 pm Museum tour. Event participants will also have the opportunity to view the film "Night at the Museum" at 3:00 pm or 8:00 pm. The 98-minute film screening is included in your ticket and seating is first come, first served.
We can't wait to see you there to experience the exhibits coming to life!
Tickets are $12 per person for guests ages 18 months and older. CHS members will receive a discounted ticket rate of $10. Pre-registration for the event is required and tickets for each time slot can be purchased at: http://bit.ly/NATM2023.