Coastal Heritage Society to Host Book Signing of Savannah Square by Square with Authors
August 3, 2022 @ 11:00 am

-

11:30 am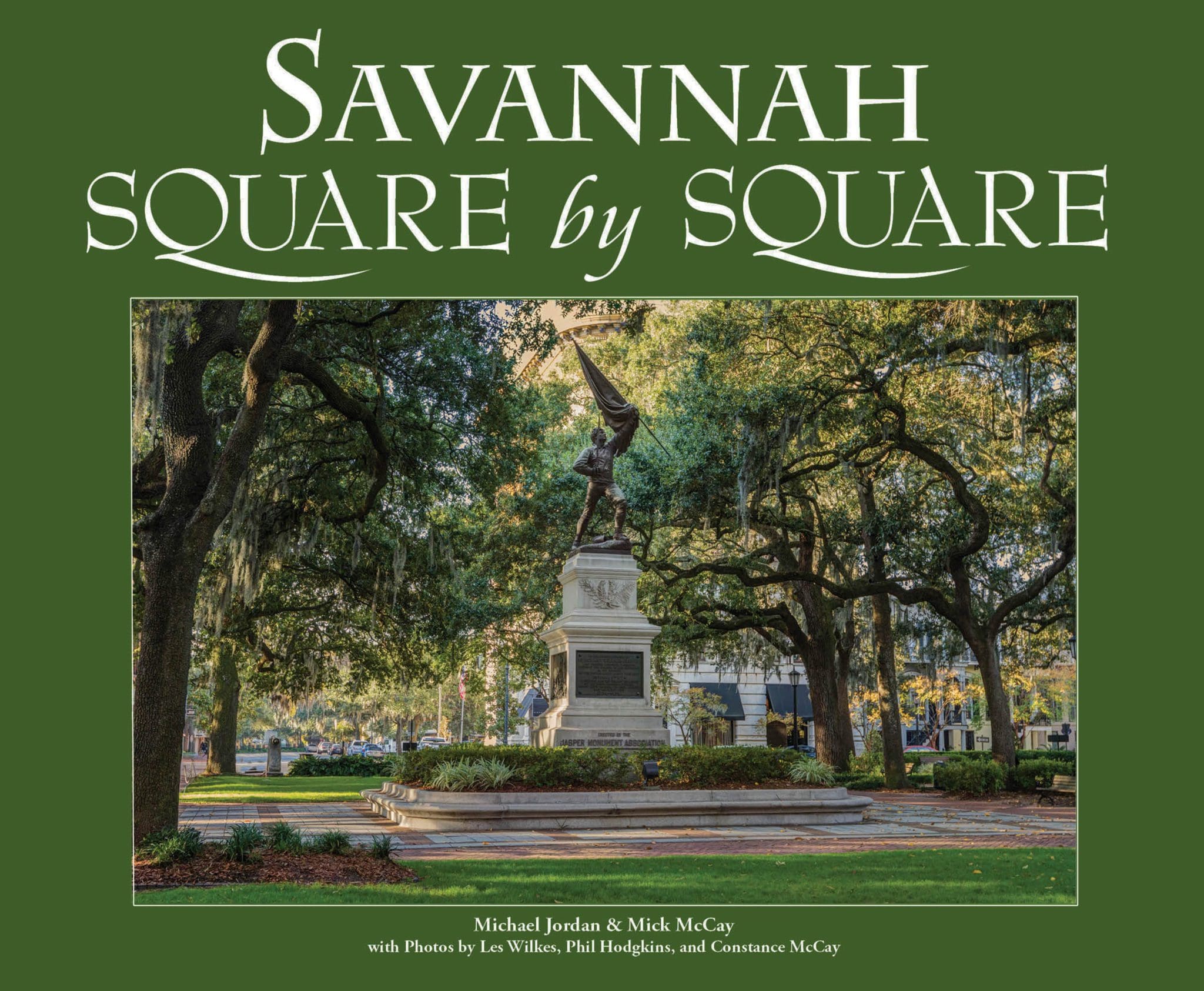 Coastal Heritage Society to Host Book Signing of Savannah Square by Square with Authors at Harper Fowlkes House on Wednesday, August 3rd
SAVANNAH, GA – July 22, 2022 – Coastal Heritage Society and Spanish Moss Publications are proud to announce a book signing with authors of the best-selling coffee table book Savannah Square by Square. Artist Mick McCay, historian Michael Jordan, and photographer Connie McCay will be at Harper Fowlkes House (230 Barnard St.) from 11:00 am to 2:00 pm on Wednesday, August 3rd. Book signing and light refreshments will be held in the garden. Adult admission to Harper Fowlkes House will be discounted from $12 to $9 for the event.
This 112-page volume is packed with beautiful images of each of Savannah's twenty-two historic squares, including the two "vanished" squares, as well as Forsyth Park and Colonial Park Cemetery.  There are also deeply-researched stories about the squares' namesakes, histories, and notable buildings.
Coastal Heritage Society CEO Sandra Baxter explained, "We are delighted to host Mick, Michael, and Connie and to celebrate the return of Savannah Square by Square.  It will be a wonderful opportunity for locals to pick up a signed copy and a nice way for us to introduce visitors to our city to this book which is such a perfect memento of Savannah."
Savannah Square by Square retails for $34.95 and is available for purchase at all of Coastal Heritage Society's museum shops (Old Fort Jackson, Savannah History Museum, Georgia State Railroad Museum, Harper Fowlkes House, and Pin Point Heritage Museum) and in other fine retailers in downtown Savannah and beyond. You may also purchase a copy online at shop.chsgeorgia.org as well as on Amazon. Quantity discounts are available to individuals. If you are interested in stocking these books at your retail store, contact Kelly Catlett at kcatlett@chsgeorgia.org.