Support Global Cooling
Back in 1989, Savannah neuropsychologist Dr. Bill Dickinson made an investment in a new daiquiri bar and restaurant on River Street. Two years later he began expanding the business. Today, there are 10 Wet Willie's locations in the U.S. and counting, with three right here in Savannah/Tybee. The secret to Wet Willie's success? A long line of potent, tasty frozen drinks with clever names and fresh ingredients, and great food to help ward off brain freezes. Customers can even have their favorite flavors swirled together to make their own signature daiquiri.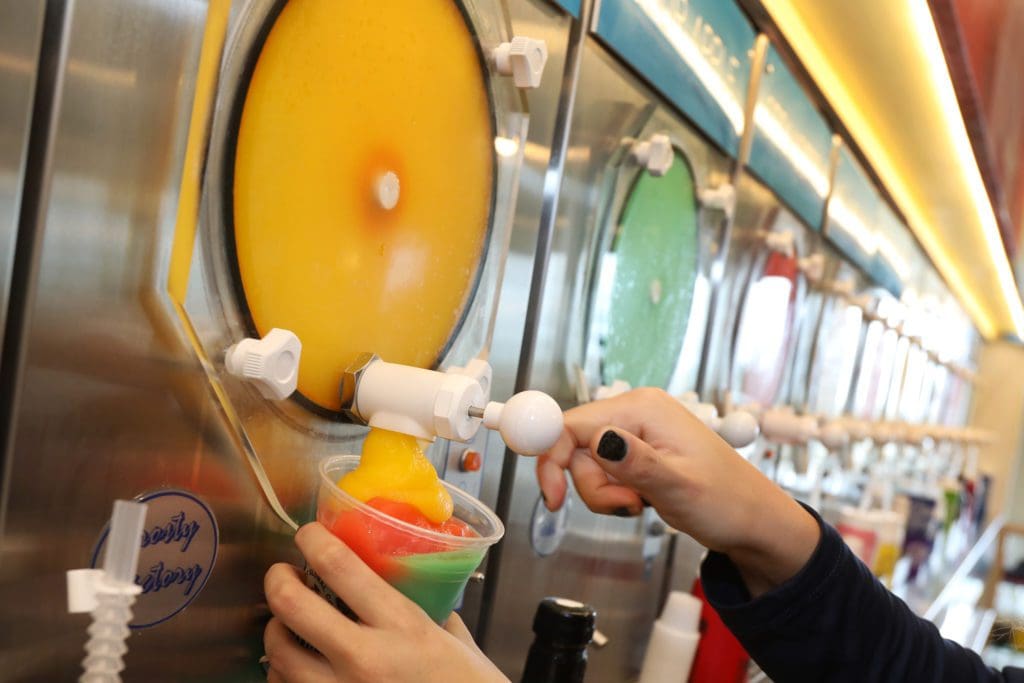 The aptly named "Call a Cab" cocktail features strawberry and cherry flavors with 190 proof grain alcohol and Bacardi Rum. The "Attitude Improvement" is a tangy orange and two types of Bacardi rum. The "Shock Treatment" is lemonade, Blue Curaco and grain alcohol.
Wet Willie's offers an array of other daiquiris such as Mango, Strawberry, Peach, Chocolate Thunder, Pina Colada and Margarita. There are carb-free and sugar-free drinks, and even a "Weak Willie," a delicious non-alcoholic cocktail. Drinks are served in handy "to-go" cups, so you can take one with you as you stroll along the riverfront enjoying the views and passing container ships.
A range of delicious food is available to accompany your cocktail, from appetizers to burgers, sandwiches, seafood, and salads. Favorites include the various tacos, tenders, and nachos with crispy corn tortilla chips piled high with homemade queso, spiced beef or grilled chicken, red beans, and pickled jalapenos, and topped with shredded lettuce, pico de gallo, guacamole, sour cream and salsa. "Willie's Baked Wings" are always popular and feature jumbo sized wings with one of ten sauces. The "Willie Philly" is a treat, with thinly shaved ribeye or chicken, grilled onions, melted American and provolone cheeses, stacked on a soft brioche bun and served with fries.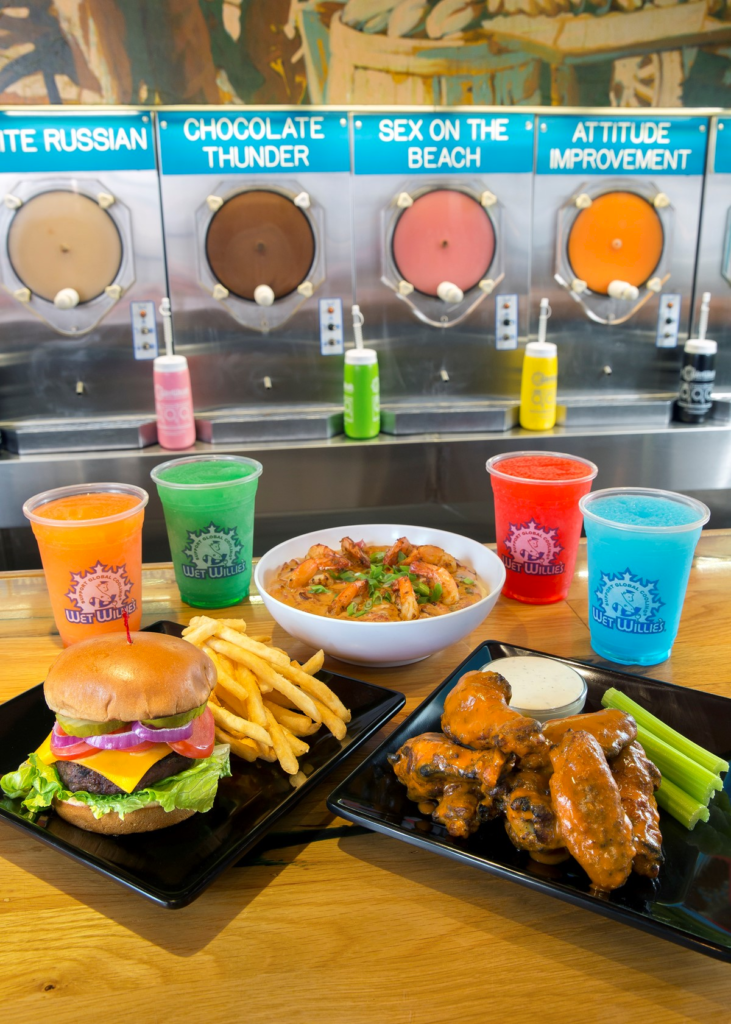 A local favorite is the Savannah Shrimp and Grits! Light bites include salads, a bowl of Willie's gumbo, Southern fish and chips, and fried dill pickles. But don't stop there- the Tybee location opens at 9 am daily with a yummy breakfast menu!
Visit the original Wet Willie's at 101 E. River Street, on the Savannah River, or the City Market location at 20 Jefferson Street, in the center of the City Market Courtyard. These two locations are open Monday – Thursday 11am to 1am and Friday – Saturday 11am to 2am, and Sun 12:30pm to 1am.
While on Tybee visit, Wet Willie's at 16 Tybrisa on Tybee Island, open Sunday – Thursday 9am to 12am and Friday – Saturday 9am to 1pm.
Visit www.wetwillies.com for specials, seasonal food, drinks and events!
Enjoy Savannah and tell them Travelhost sent you!