I think the best way to get to know Savannah is to begin your experience with a trolley tour to get a feel for the city and begin to orient yourself to its plan, and you simply can't go wrong with this one. For more than 40 years Old Savannah Tours has been providing visitors to Savannah an intriguing and fascinating look into Savannah's rich history. The tours were created by Savannah locals and refined over time by personal research and local experience which makes each tour as different and descriptive as each guide's love for the city. Being Savannah's oldest locally-owned tour company is a matter of pride at Old Savannah Tours–established in 1979–and visitors are often reminded that it's no accident that "Savannah" is their middle name!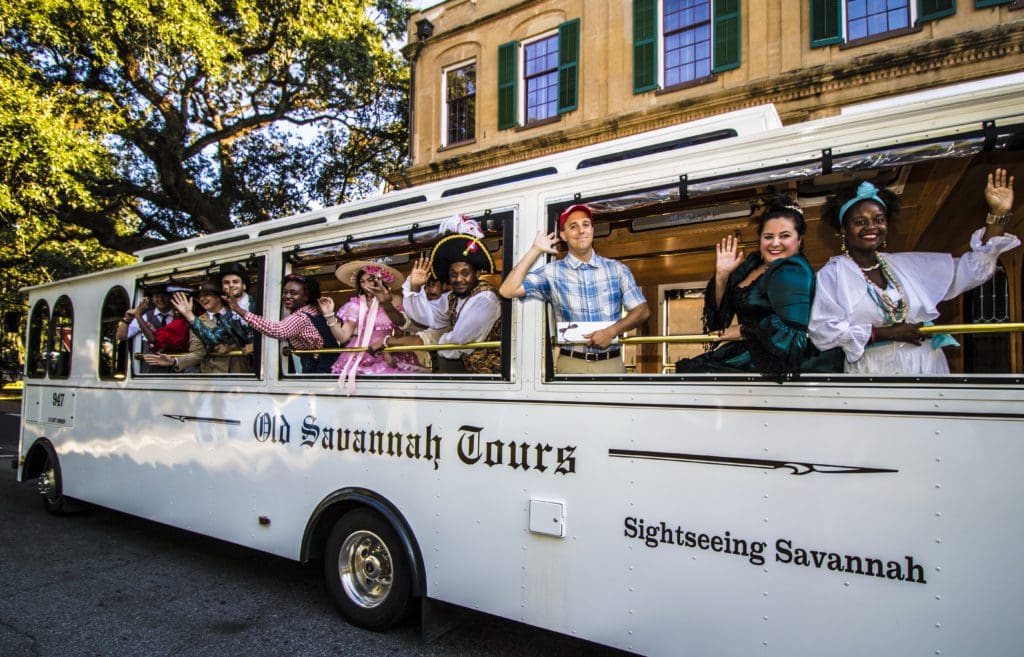 A variety of tour choices provide tours tailored to fit the schedules of virtually any visitor to Savannah. The Historic On/Off Tour can be an all-day experience. The shorter Savannah Experience (three hours) and Historic Overview Tour (100 minutes) bring Savannah's history to life within a more compact time frame. At night, Old Savannah Tours' Grave Encounters brings Savannah's dead back to life. Some of the same personalities that you meet in the daytime will reappear at night in their ghostly form to chill and thrill with additional tales of their lives as well as those of other notable Savannahians of the past. And if you need a laugh, the comedy ghost tour, BOO Y'ALL will have you dying laughing (pun very much intended).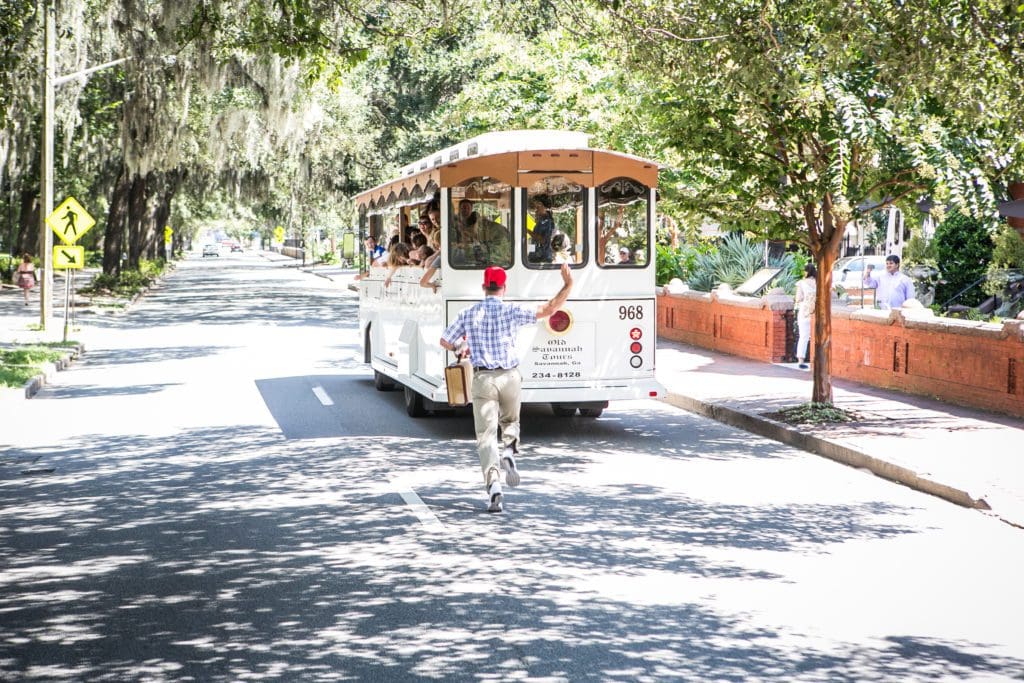 Since their rebranding in 2012, Old Savannah Tours has presented costumed actors portraying some of Savannah's most notable historical personalities and other storied figures during their trolley tours. Characters include Florence Martus who is also known as Savannah's Waving Girl, Caty Greene who tells tales of her Revolutionary War hero husband Major General Nathanael Greene, and even Forrest Gump! Throw in a strikingly real visit from a pirate or two, and you'll know just what Old Savannah Tours means when they say, "we bring Savannah's history to life."
Old Savannah Tours also offers private group tours, transportation services for weddings, reunions, and any other event. For more information call 800-517-9007 or 912-234-8128 or visit OldSavannahTours.com.
Enjoy Savannah and tell them your TRAVELHOST sent you!