"Simply Exceptional Food and Service" on Historic River Street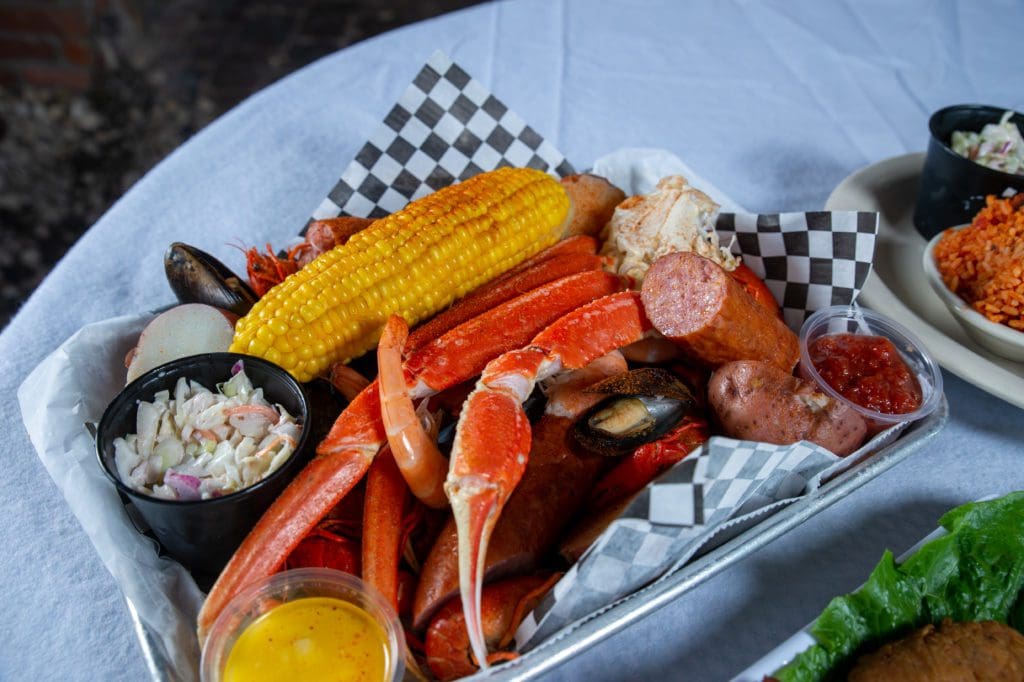 This unique establishment is housed in a remarkable historic building built in 1791. Now almost 230 years old, it is the oldest masonry building and oldest commercial building in Georgia.
Today, the lower level is home to the famous Dockside Seafood Bar & Grill. The restaurant opened its doors in 1987, and the current owners, Rachel and Eric Traub, began their careers at Dockside in October 2007. Before its reopening in March 2008, Rachel, Eric, and Eric's brother Chip, who retired in 2016, renovated and restored the restaurant with an updated kitchen and new menu featuring local favorites from the Low Country. In 2016, Rachel and Eric renovated the dining room again and added a beautiful new bar.
The patio dining area provides a beautiful view of the river while welcoming visitors to a relaxing atmosphere that is dog friendly, overlooks the cobblestones of River Street, and provides a front row seat to the passing cargo ships along the Savannah River. Their cozy dining room is beautifully renovated to expose the pine and oak support posts, beams, and joists.
Rachel and Eric Traub have been part of the local culinary community for over 65 years combined, and along with their friendly staff, they are committed to providing exceptional food and service. Rachel leads the front of the house operations as the general manager. Eric keeps the passion for what they do in every mouthful as the head chef. "Great food, served right, with 100% customer satisfaction," states Eric.
Eric's recipes are always made in-house and always locally sourced (whenever possible). Dockside Seafood finds the best in local seafood. Eric's recipe for Shrimp and Grits may possibly be the world's best: delectable cheese grits cake topped with sautéed shrimp in a country ham gravy. But you should also try the rich Crab Chowder served with garlic toast. There are so many options like deviled crab, fried shrimp, oysters, and more. If you are a land lover, the menu has mouthwatering choices for you, such as hand cut Ribeye steaks, 100% Angus beef hamburgers, roasted turkey breast, and wonderfully succulent, fresh chicken. The corned beef brisket is roasted in house to create one of the best Reubens ever.
Rachel and Eric are truly a dynamic duo on River Street! Dockside Seafood Bar and Grill is not part of a multi-unit conglomerate, franchise, or chain. It is one of those "Mom and Pop" places that works endlessly to provide amazing service and a culture of great food!
Rachel, Eric, and their team have always been committed to maintain the safest environment possible. They have amended seating capacity to allow for social distancing, which may cause some wait time during peak hours. They ask for your patience, and we promise it is worth it!
Located at 201 W. River Street, Savannah. Call 912-233-3810 and tell them Travelhost sent you!