Serving Hungry Savannahians for More Than 85 Years
Savannah is a city full of rich history and beautiful architecture, but it is also known for many interesting stories about people and events from times past. One of these stories is about The Crystal, a Depression era restaurant at the corner of Jones and Jefferson that many speculate sold illegal hooch during Prohibition, thereby earning its name change to Crystal Beer Parlor. The Crystal was a rowdy place back in the day and no respectable woman would be seen there since spittoons, cigar smoke and gambling were regular fixtures.
The building's history dates back to the early 1900s, where what later became the Crystal Beer Parlor opened as the Gerken Family Grocery Store. It was operated by a young Julius Weitz with his parents and siblings, who also lived upstairs over the store. The building was sold in the early 1930s to William "Blocko" and Connie Manning who opened it as a restaurant. The story goes on to say that Blocko sold bootleg whiskey during Prohibition. He spent some time in prison for bootlegging and shared a cell with one of Al Capone's men. After serving his time he went back to work at The Crystal. Not long after returning, Al Capone himself paid him a visit to offer him a job, which he politely declined.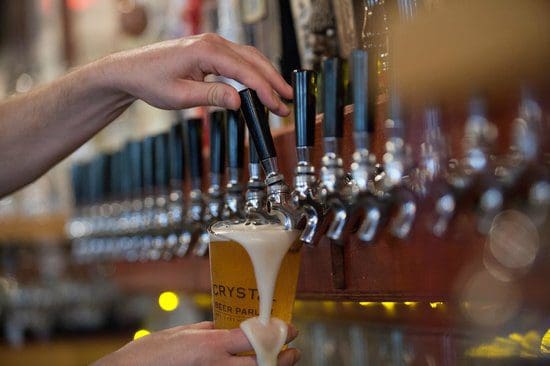 Today, over 85 years after it first opened, Crystal Beer Parlor is now a welcoming, homey spot beloved by locals and visitors. Savannah's history adorns the walls in the form of framed magazine articles, newspaper pages, maps, movie posters, Johnny Mercer sheet music, old photographs and an original menu board which offers items still served to this day!
Crystal Beer Parlor, true to its name, has a lively bar with 26 beers on tap and a long list of craft beers, many of them brewed in Savannah, Atlanta, Tampa and Asheville. They also feature Pabst Blue Ribbon. The "Ribbon" refers to its win as "America's Best" at the Chicago World's Fair in 1893. The bar is fully stocked with spirits and wine.
The dining area features cozy seating at booths, as well as one banquette that can seat a crowd, making Crystal Beer Parlor an ideal place for great food with family and friends in a relaxed, cozy atmosphere. And while the ambiance alone is enjoyable, the food is delicious and offers a variety of items to please even the pickiest palate.
Highlights from the menu include Gawgia Cracka Nachos. Crispy tortilla chips are topped with barbecued smoked pulled pork, cheddar cheese, diced onion, pickled jalapenos and chopped dill pickles. The Giant Pretzel is served warm with smoked Gouda cheese sauce and spicy German mustard. The Crystal offers a variety of burgers, including bison, lamb, and veggie. Pro tip: they aren't a regular menu item, but if the Sweet Chili Duck Wings are one of the specials next time you are there, snap them up! Crispy on the outside, tender and savory inside, tossed in a sweet and spicy glaze. You will not be disappointed!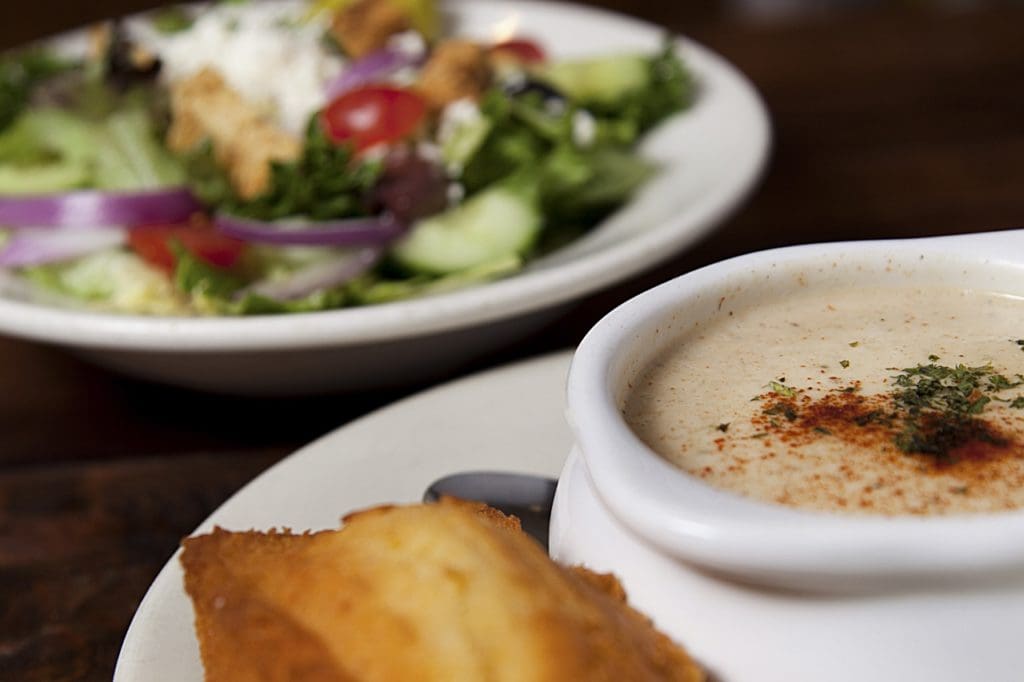 Crystal Beer Parlor also offers a variety of fresh seafood including shrimp, oysters, flounder and Baked Southern Deviled Crab. Their rich, delicious Crystal Crab Stew is to die for and has been on the menu since 1933. Their Shrimp & Grits are some of the best in town! Don't forget to try their Fried Green Tomatoes! Panko-coated, fried golden and served with a rich horseradish cream sauce.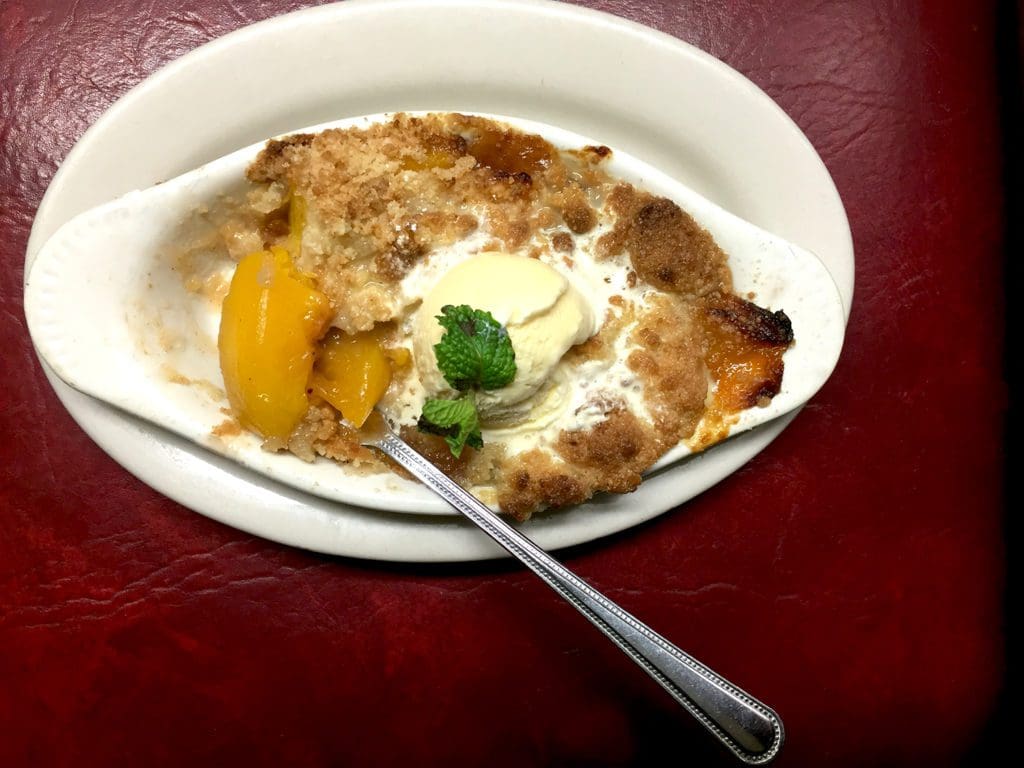 End your meal with one of their many delicious and classic desserts. Try an Abita Springs Root Beer float or the Gawgia Peach Cobbler (billed as "Best in the State," although it may be best in the entire South). They also feature Fried Pound Cake served with caramel sauce and vanilla ice cream. You'll want to lick your plate clean!
Crystal Beer Parlor does not take reservations so there may be a wait but you can fill the time sipping a drink from the bar, enjoying the pictures and stories about Savannah that fill the walls or browsing in the Crystal Trading Company. The gift shop is filled with Savannah and Crystal souvenirs, ladies' apparel, jewelry, toys and gifts for men. If you're in the hallway by the old (disconnected) payphone and it starts ringing? Don't pick up! Crystal Beer Parlor is just a little bit haunted!
The Crystal Beer Parlor is located at 301 West Jones Street. (912) 349-1000. They are open Tuesday through Sunday from 11am to 9pm.
Enjoy Savannah and tell them your TRAVELHOST sent you!