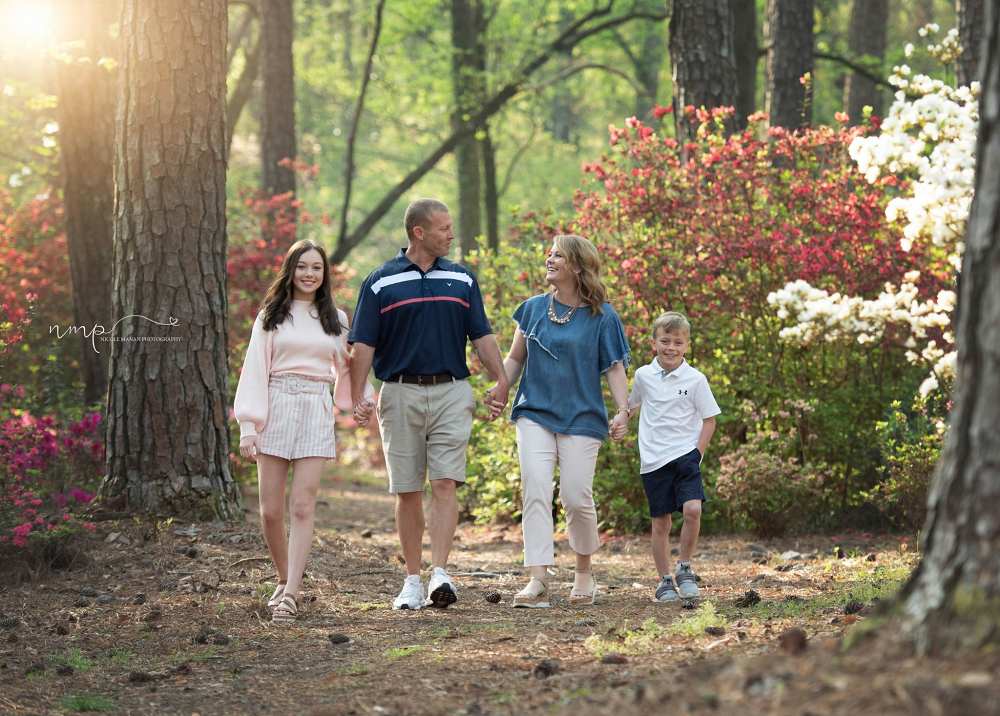 October may be designated as National Women in Small Business Month, but as a small business owner, I celebrate fellow women in small business all year long!
People ask me what I do and I say, "I am a professional tourist. "I love my job. I love this city and I love sharing it with anyone that will listen to me – visitors and locals. If you love what you do, then it isn't work. Savannah is a beautiful and unique place. I love everything about it – the history, the shopping, the food, but most of all the people.
Travelhost began in Savannah in 1989. I started with Travelhost in 2000, just six months out of college and only 22 years old. I had only lived in Savannah for six months but I was excited to learn as much as I could about the city. I loved it so much that I bought the magazine in 2009! The reason Travelhost has been successful for over 30 years and why I have been successful for over 20 years, is because of relationships. I value building relationships and doing all that I can to help them support their business. It is long-time client friendships that have allowed Travelhost Savannah to survive and thrive over the past 30 years. I am blessed beyond measure and give God all the glory.
Throughout this website, on social media, and in my magazine, I help share their stories, products, and services so that you can enjoy Savannah to the fullest during your visit. This is your chance to learn about some of these amazing women-owned businesses in Savannah.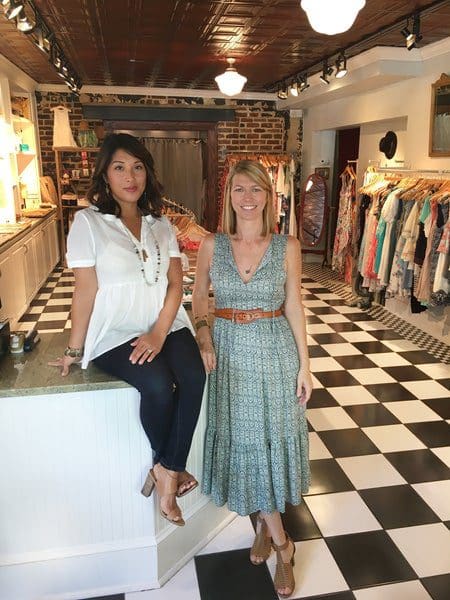 As best friends since college, Leah Riffle and Thu Tran-Litts always loved shopping together for unique, budget-friendly pieces. After college, they both pursued different career paths, until they began to realize they shared a common dream to open the kind of boutique that was needed in downtown Savannah. They opened Red Clover in 2007 bringing the latest styles from emerging designers, so that both their in-store and online collections allow you to break the mold without breaking the bank! The shop is filled with cute dresses, tops, shoes, handbags, and jewelry. New styles arrive daily in the shop and are added weekly to the website.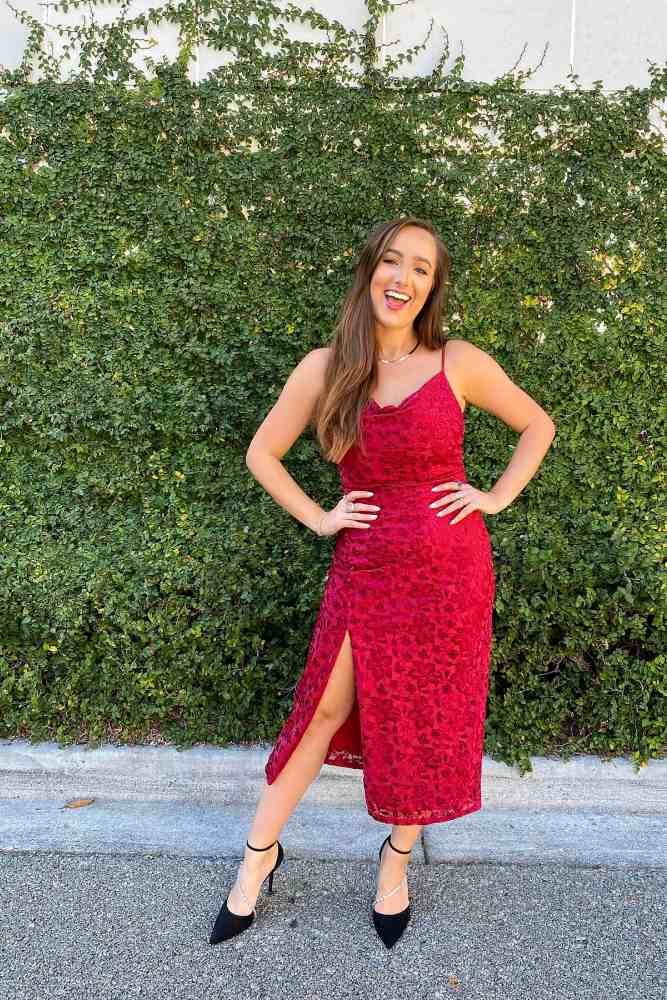 Morgan Bryant is the founding owner of the Morgan Rae Boutique located on Broughton Street. Born and raised in Savannah, GA, Morgan has over ten years of styling and retail experience and has worked throughout the southeast. She believes that how you feel in your outfit directly correlates to how much confidence you have throughout the day so the Morgan Rae Boutique has a collection of sophisticated and contemporary clothing and accessories, at a price point that's attainable for every guest.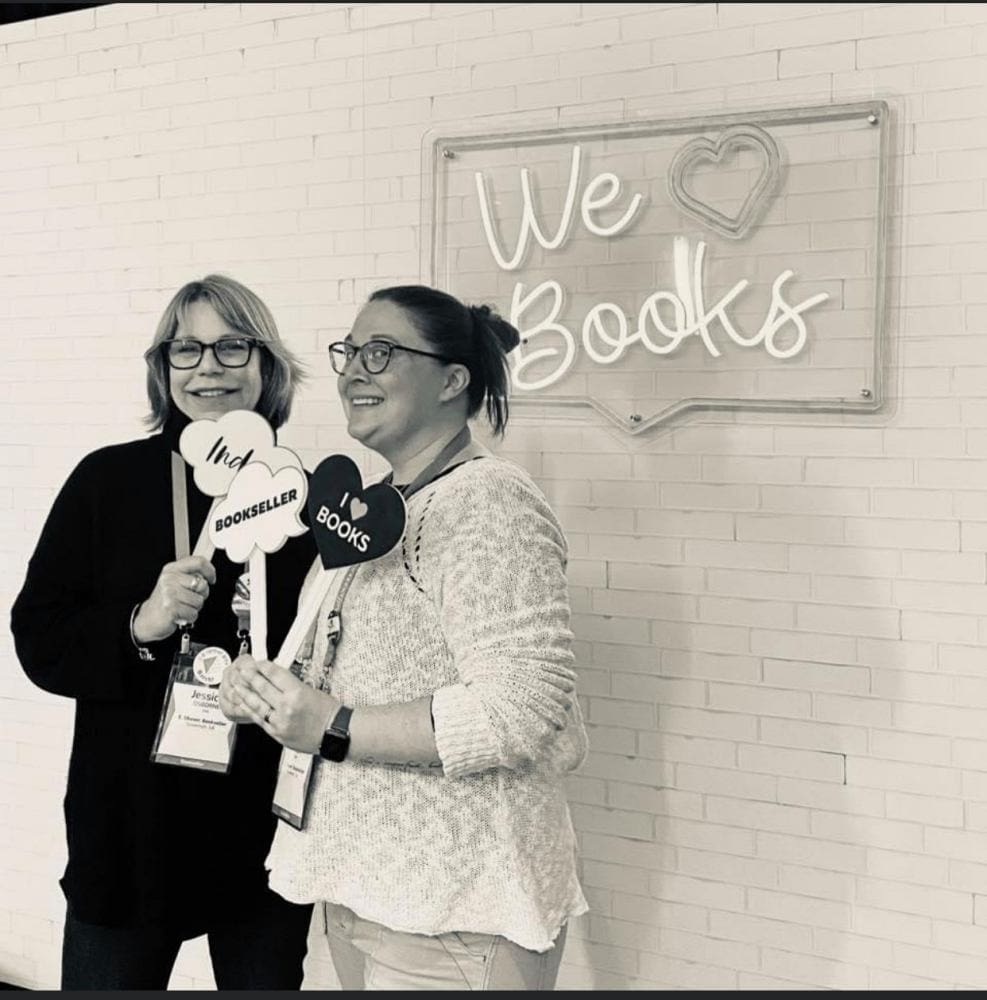 E Shaver Bookseller is Savannah's oldest independent bookstore opening in 1975. In 2015, Ed and Esther Shaver sold E Shaver Bookerseller to Jessica Osborne, who had been an employee of the store for several years. The business continued to thrive under Jessica's leadership. She brought store manager, Melissa Taylor, in as a partner in January 2020. Jessica and Melissa specialize in offering new books while supporting indie authors, regional titles, and a community for those who love to read and receive books. E Shaver, Bookseller was voted Southern Living Magazine's Best Bookstore in the South for 2020.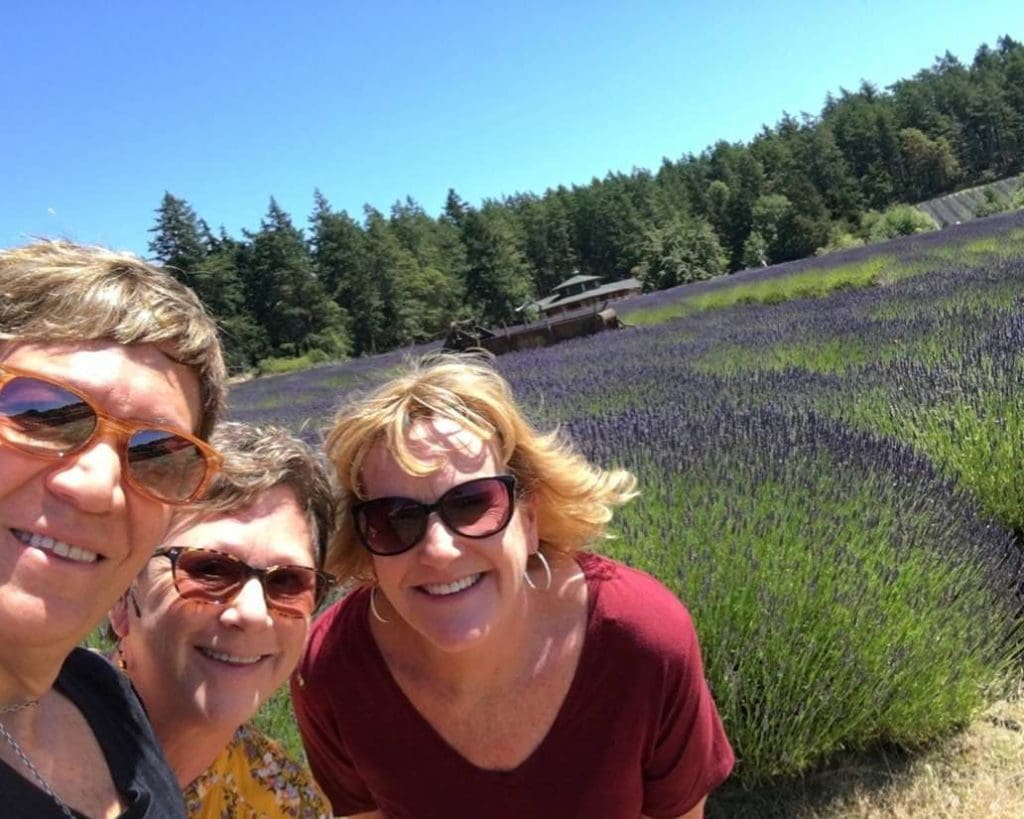 Pelindaba Lavender features over 200 products including everything from personal care products to products for your home, your pets, and even your culinary tastes (both sweet and savory). Owners Michele Musto, MD and Chris Comas say their most popular items are lavender essential oil, body cream, therapeutic salve, lavender treatment stick and their lavender insect repellent (essential for Southeast Georgia). Most impressively, everything sold in the Pelindaba Lavender Product Gallery is created, executed, and packaged on their farm on San Juan Island, Washington State.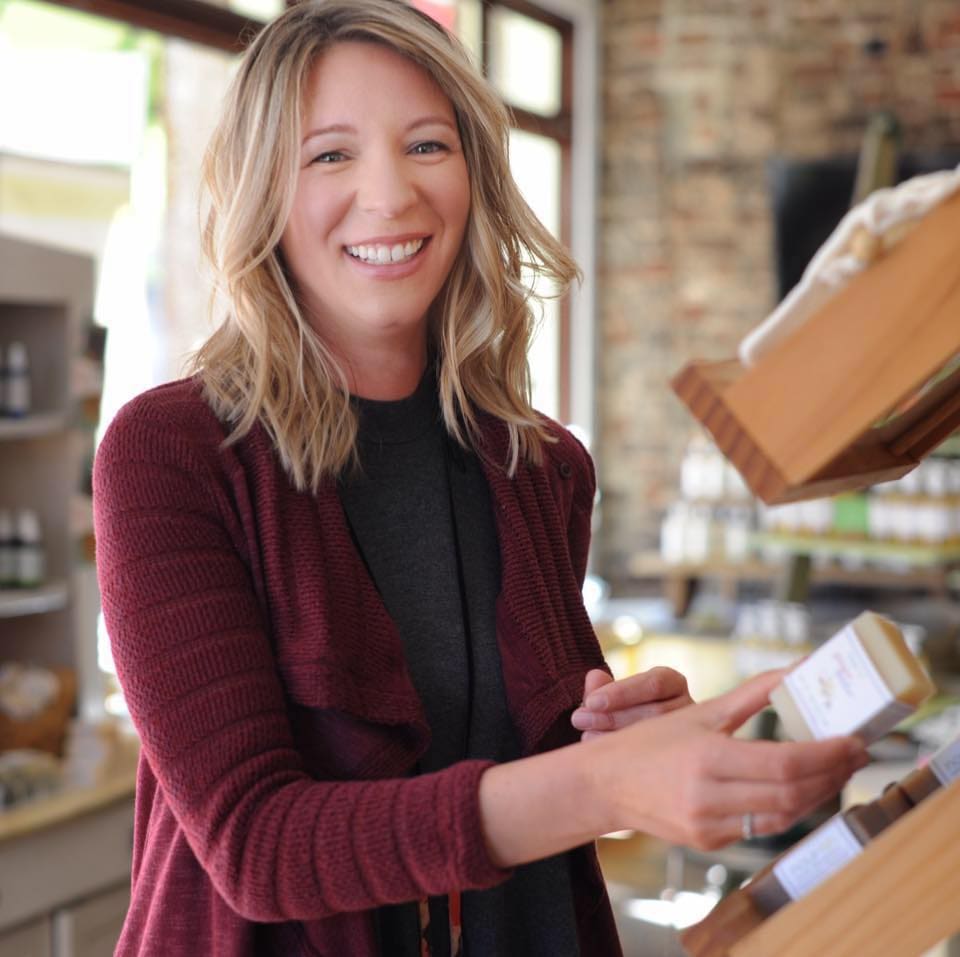 In 1997, Shoshanna Walker watched her mother's hobby of making soap in the kitchen of her childhood home become a family passion. For the Walker family, it became more than about the product. It had become about the ingredients. In 2000, Shoshanna and her mother expanded the home business into a small retail store, Nourish, which quickly grew after just the first year. Today, Shoshanna and her husband, Corey, continue what her mother started. All products are made in small batches, using only renewable resources with ingredients that are beneficial to your skin and safe for your family.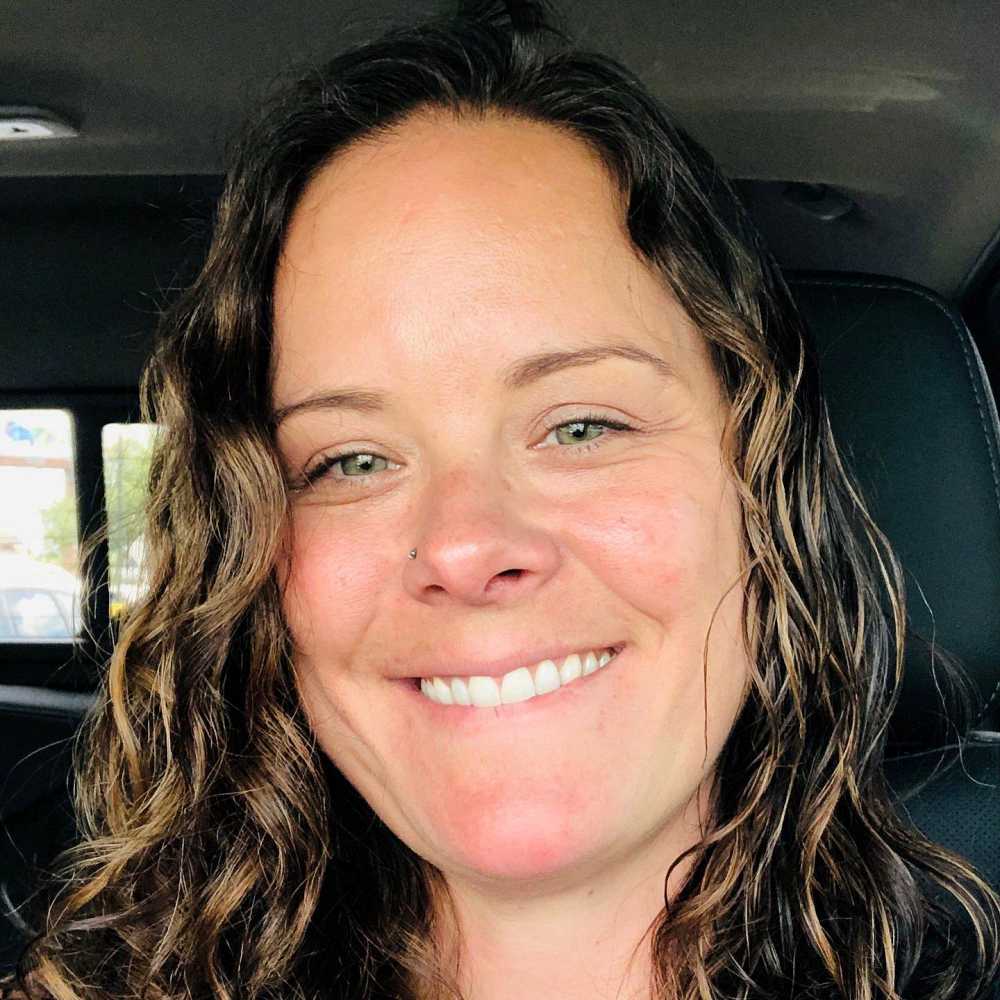 PS Tavern has offered up quality food choices, amazing signature drinks, wrapped into a fun and lively atmosphere since 2016. The owners, Paisley and Scot Minshall, wanted to create a comfortable, welcoming tavern that had a neighborhood feel, right in the heart of the historic district. With plenty of TVs to catch a game, it is easy to see why PS Tavern is Savannah's home for fans to get together and enjoy the "big game," shareable bites, and specials on local bourbon vodka and craft beers.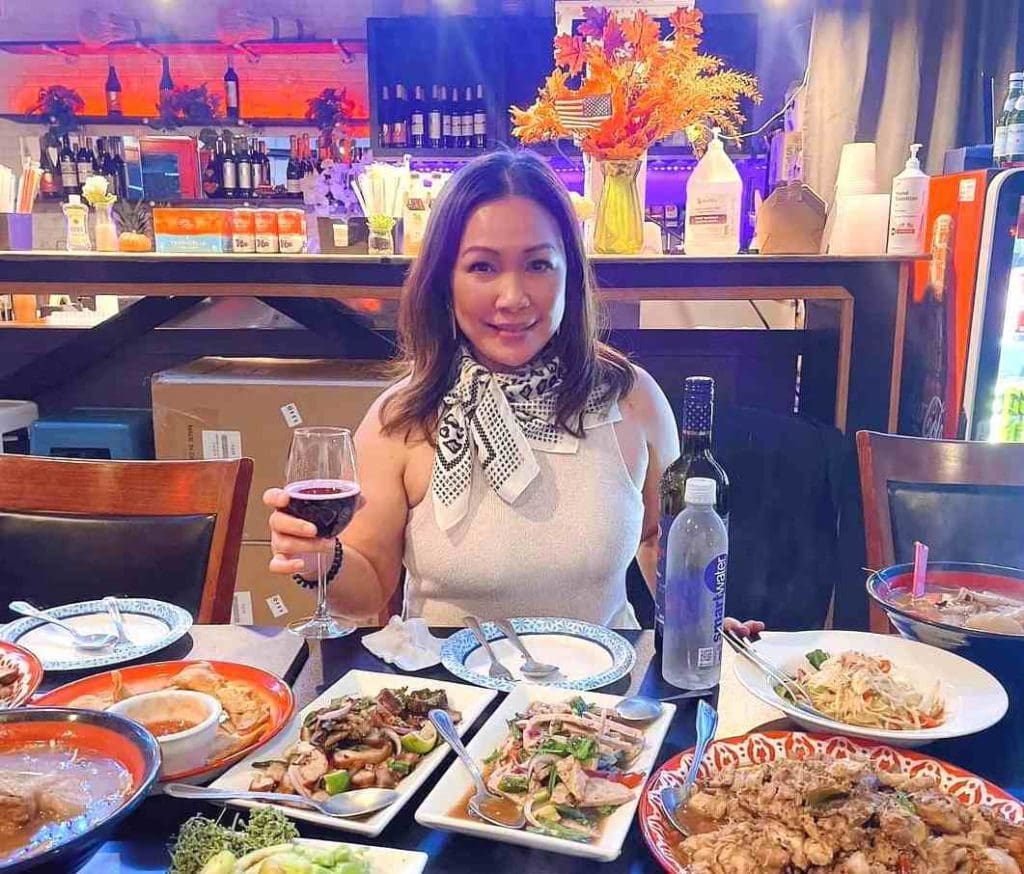 Chef Anna Healy founded PJ's Thai in 2011 to offer an authentic and family-owned Thai experience. You can find the restaurant in downtown Savannah on the corner Abercorn and Oglethorpe Street…. just look for the iconic red door. All guests are treated with care like family and both Chef Anna and Chef Kai put their dedication into every detail, from sourcing the best ingredients to serving it fresh.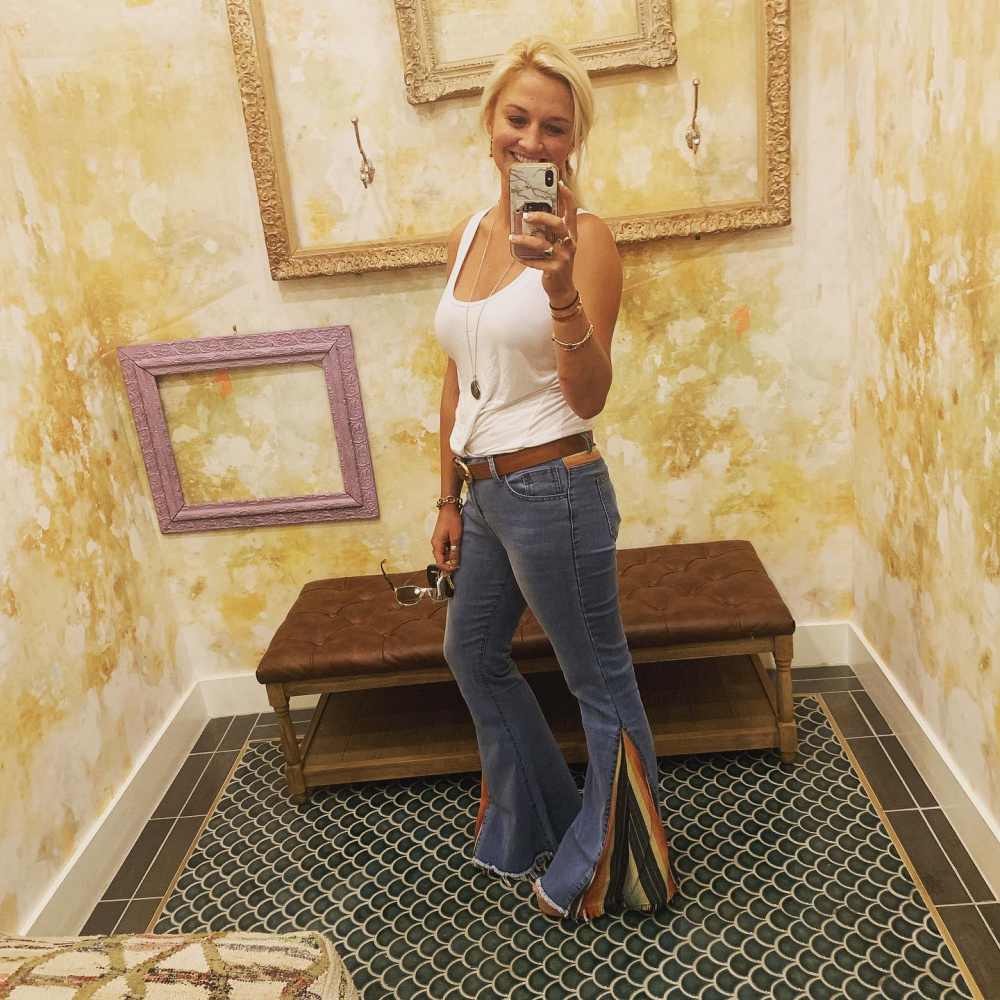 Katie Cassidy is an artist, who loves shopping and family. It was the combination of art, family, and shopping for high style that brought her to Savannah. Katie created Edgewater Drive to provide art-inspired shopping in the heart of Savannah. Her inspiration for the name of the store was the road her grandparents lived on in Cleveland, Ohio. Now located on Savannah's famous Broughton Street, Edgewater Drive is a local boutique with an eclectic flair. Katie and her staff have done an incredible job finding clothing and accessories that are different than boutiques nearby.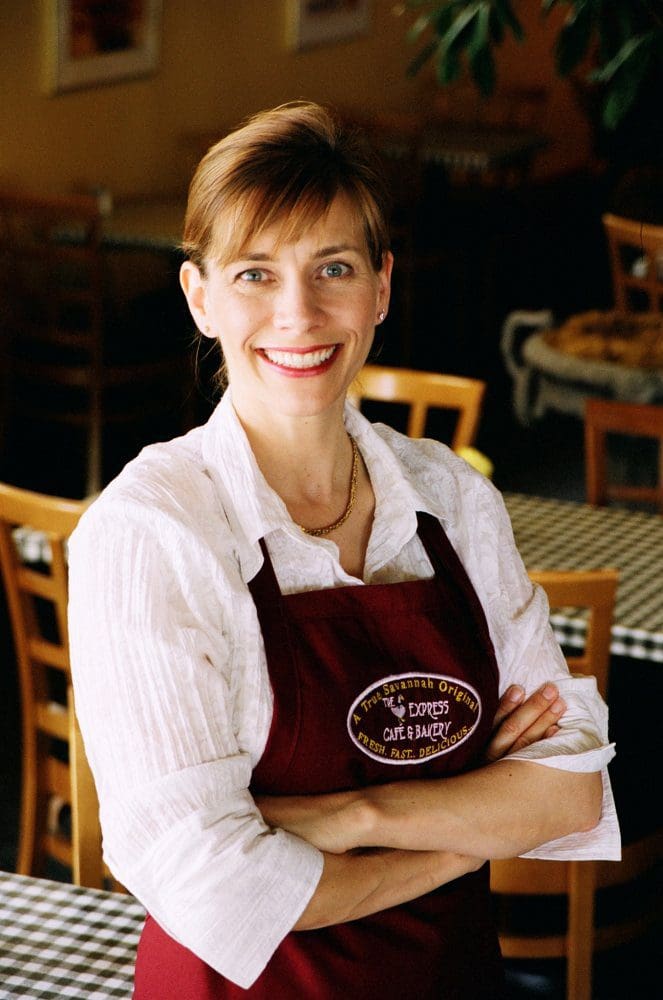 If you're looking for the perfect place to enjoy breakfast, brunch or lunch in downtown Savannah, look no further than Goose Feathers, an express café and bakery. Co-owner Beth Meeks started this business with her husband, Michael, to offer 'Deliciously Sweet & Savory' food near Ellis Square. Everything at Goose Feathers, from the popular bread pudding to lighter fare such as soups and salads, is made fresh on site. Stop by Goose Feathers for a taste of Europe in the heart of Savannah's National Landmark Historic District.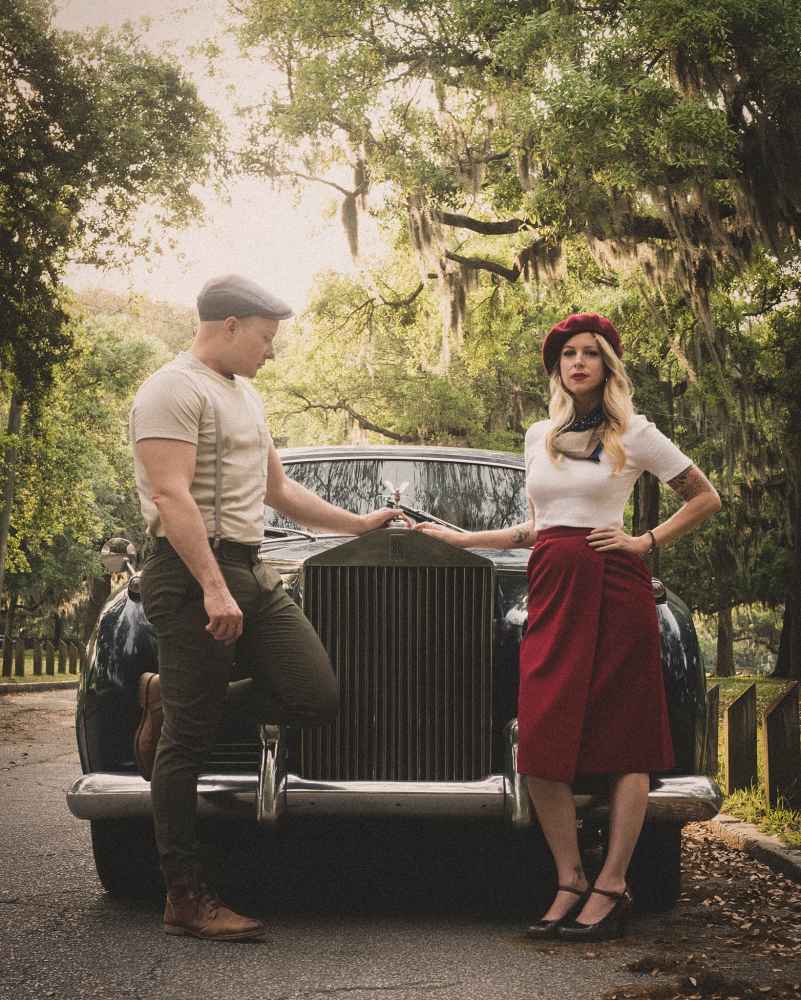 At the heart of Spa Bleu is Morgan Godwin. She is the originator of the amazing space in Downtown Savannah and co-owner with her friend, Lenon Whitney. A Licensed Massage Therapist herself, she dreamed of a spa with a different tone. Carefully crafting the services to offer a truly unique experience to each and every client. Morgan is also a certified Yoga Instructor and a Health Coach. She pours her whole heart and mind into everything she does, including initiating charity Yoga and Wellness programs in her community. Her list of skills and certifications is long as is her knowledge of luxury spa offerings. When she isn't working on Spa Bleu, Morgan enjoys time with her family and two beautiful boys, Brae & Cale.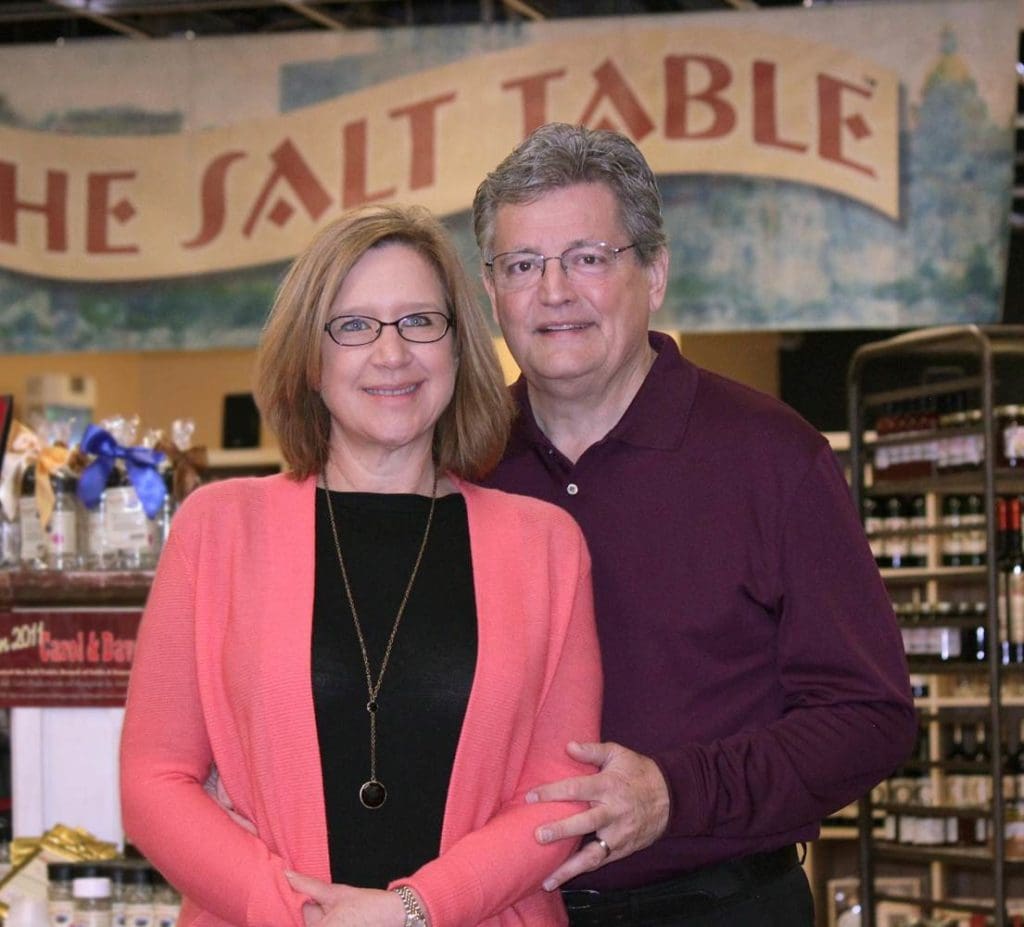 The Salt Table is a national brand developed in Savannah. In 2011, owners Carol and Dave Legasse first developed the Salt Table line of salts, spice blends, sugars, teas, dip mixes, and other specialty food products. The Salt Table now produces hundreds of different specialty food products. Most are Carol's creations of closely guarded, secret recipes produced in their local facility. Although The Salt Table isn't a restaurant, they do create and produce proprietary specialty food products that enhance the flavors of meals prepared in fine restaurants as well as for your kitchen and backyard grill. Also, they are not a franchise! The Salt Table brand of products is sold in privately-owned shops scattered along the coast of Georgia and in other fine specialty shops throughout the country.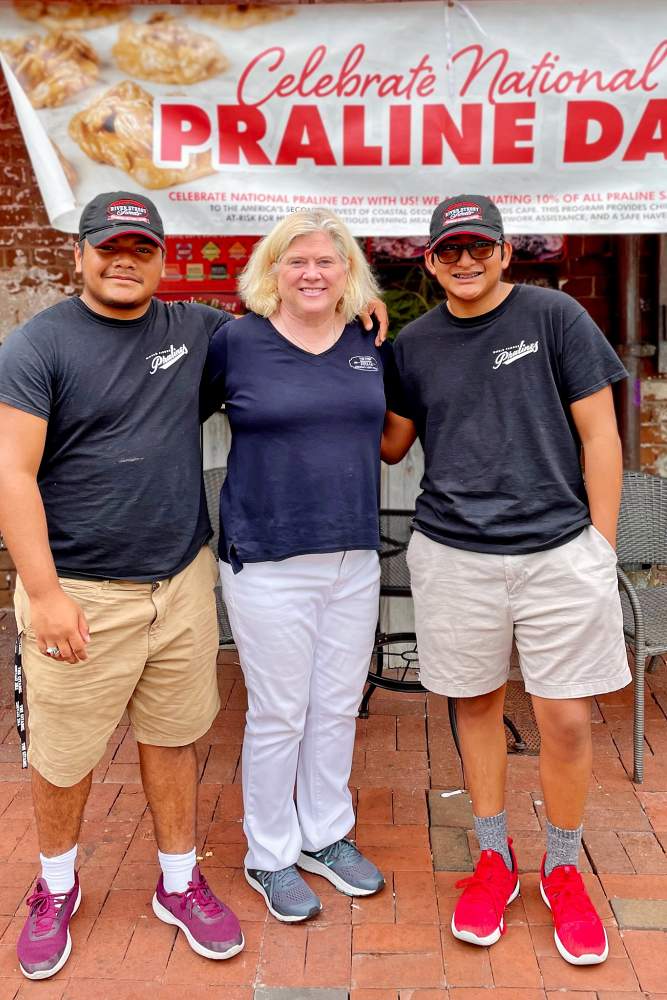 Back in 1973, Tim Strickland was at the Atlanta Gift Market trade show with his big sister, Jennifer, and their parents, Stan and Pam. Tim, who could be quite insistent in spite of his tender age of eleven, stumbled upon a fudge pot and begged his parents to put it in the store. His parents finally agreed and, a week later on St. Patrick's Day, Jennifer made the first batch of chocolate mint fudge. The fudge sold like crazy, and six months later, River Street Sweets became a full-fledged candy store. Almost immediately, the most popular treats were their World Famous Pralines®, hand-dipped onto a piece of marble Stan bought from a gravestone company. Today, River Street Sweets pralines generate more than $30 million in annual sales, making it the leading supplier of pralines on the planet! The oldest candy store in Savannah, River Street Sweets, is still family-owned and operated by Jennifer Strickland, and her brother, Tim.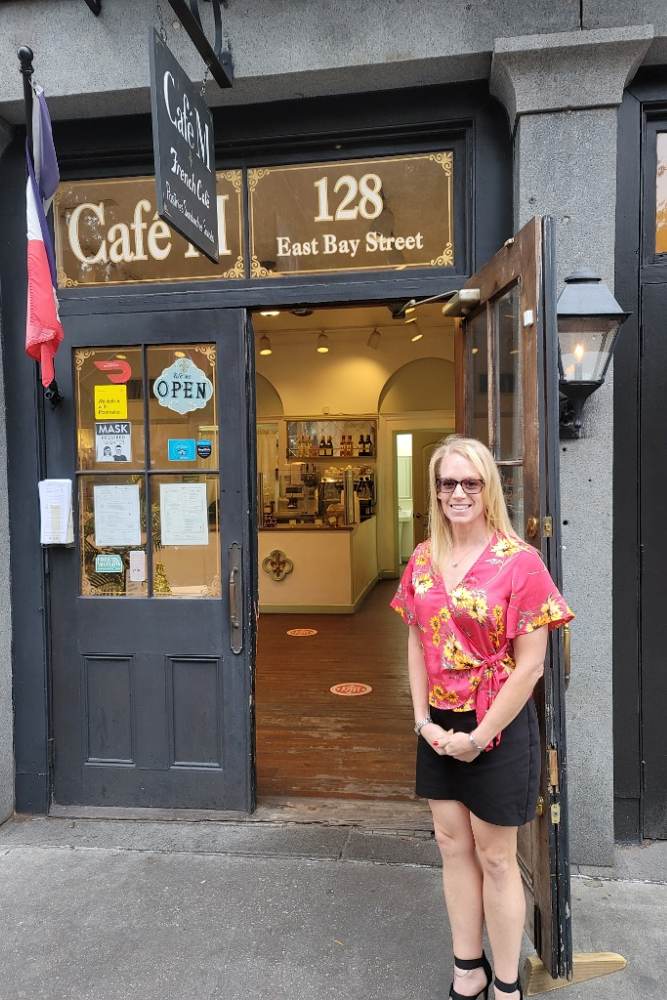 Cristine Tindall joined the National Guard in 2002. In 2020, during a deployment overseas, Cristine realized that she needed a change and began to plan for life after full-time military service. Café M was listed for sale at the time and the journey began that would take her to Savannah just 10 months later. Within four weeks of returning to the States, she arrived in Savannah and finally felt at home. Stop by to visit this authentic French café in Savannah selected as a Travelers' Choice 2021 Winner!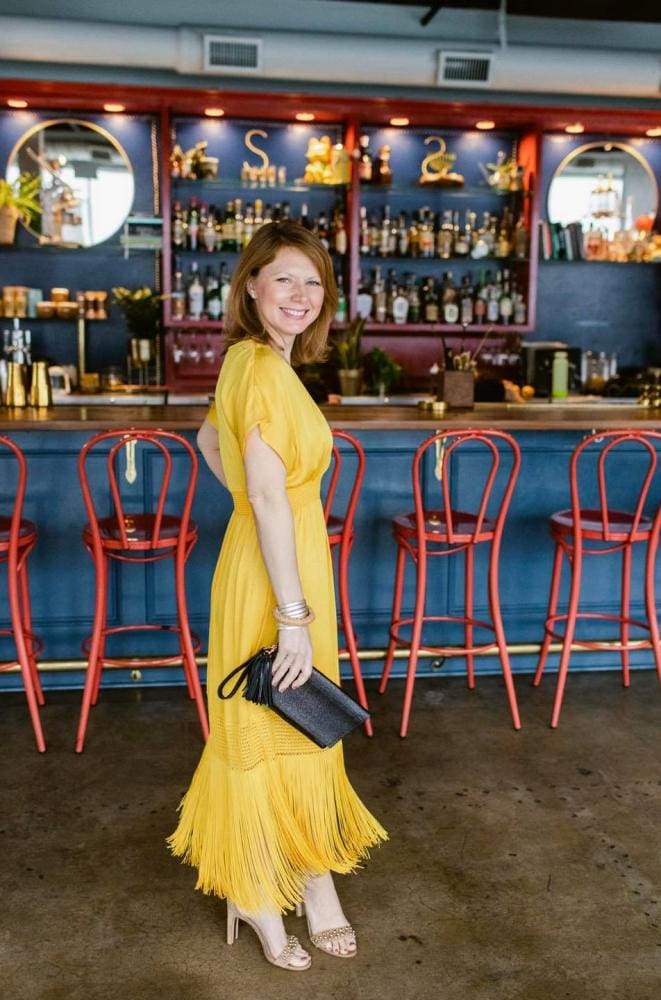 Established in 2006, by Elizabeth Seeger, Satchel got its start on Savannah's iconic Broughton Street. After a brief post SCAD graduation stint in Los Angeles, this Louisiana native headed home to the South to put down some roots. Shortly after moving back to her hometown, Katrina devastated Louisiana. Still looking for the same "city with a small-town feel" of her upbringing, Elizabeth returned to Savannah, GA. In October of 2006, Satchel opened its doors. As economic and fashion trends started to change in 2008, she noticed that people were starting to pay less attention to her designer options and show more interest in her custom pieces. Nestled among the pretty boutiques and famous restaurants of Bull and Liberty Streets is the industrial workshop and showroom of Satchel. Going strong on "girl power" and beautifully crafted leather goods, Elizabeth Seeger and her team of "Satchelettes" have forged their way into becoming one of the most sought-after shops in the historic district.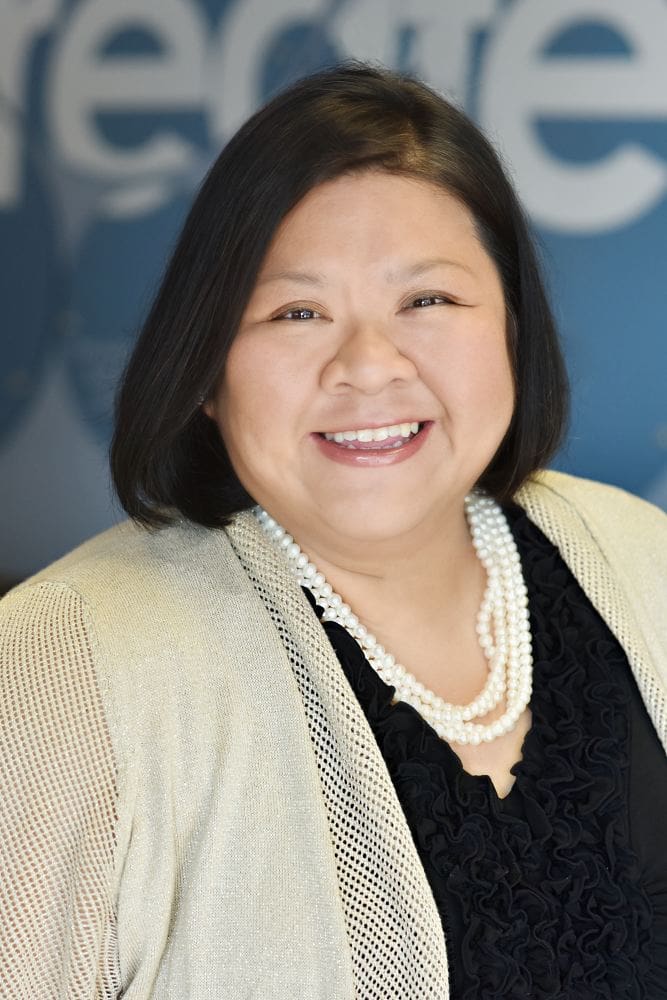 Melissa Yao Hille is the owner of Bowls & Bubbles in downtown Savannah. She opened in 2020 with her husband, Markus, to offer fresh food, fast. The delicious Poke bowls and Kung Fu Tea attract new visitors and repeat customers. Running a restaurant is nothing new for her. The Yao family has owned Sunrise Breakfast since 1987 and has grown to three locations in the Savannah area. Aside from being a restaurateur, Melissa owns a marketing agency. She has also held many leadership roles in tourism, governmental affairs, nonprofits and education. In 2020, Melissa was honored in the SmartWomen 2020 campaign.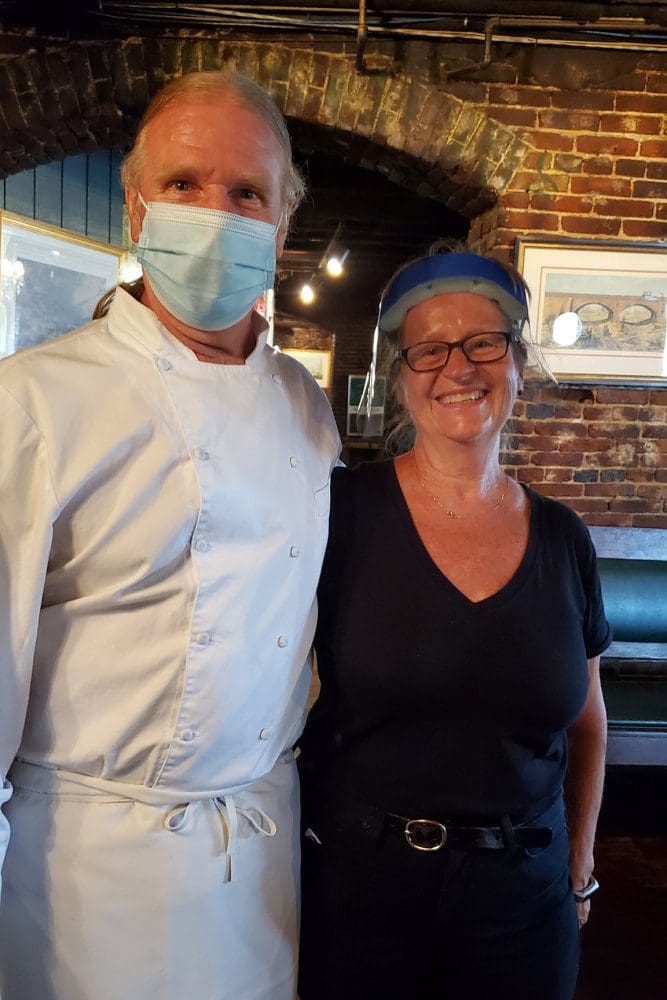 Charlene Branan owns and professionally manages Boar's Head Grill and Tavern with her husband, Chef Philip. After careers in the food industry from New York City to Naples, FL, the couple returned to Savannah in 1998 to renovate The Boar's Head Grill & Tavern and continue a Savannah tradition since 1959. Charlene manages the front of the restaurant and greets guests as warmly as she would welcome friends into their home.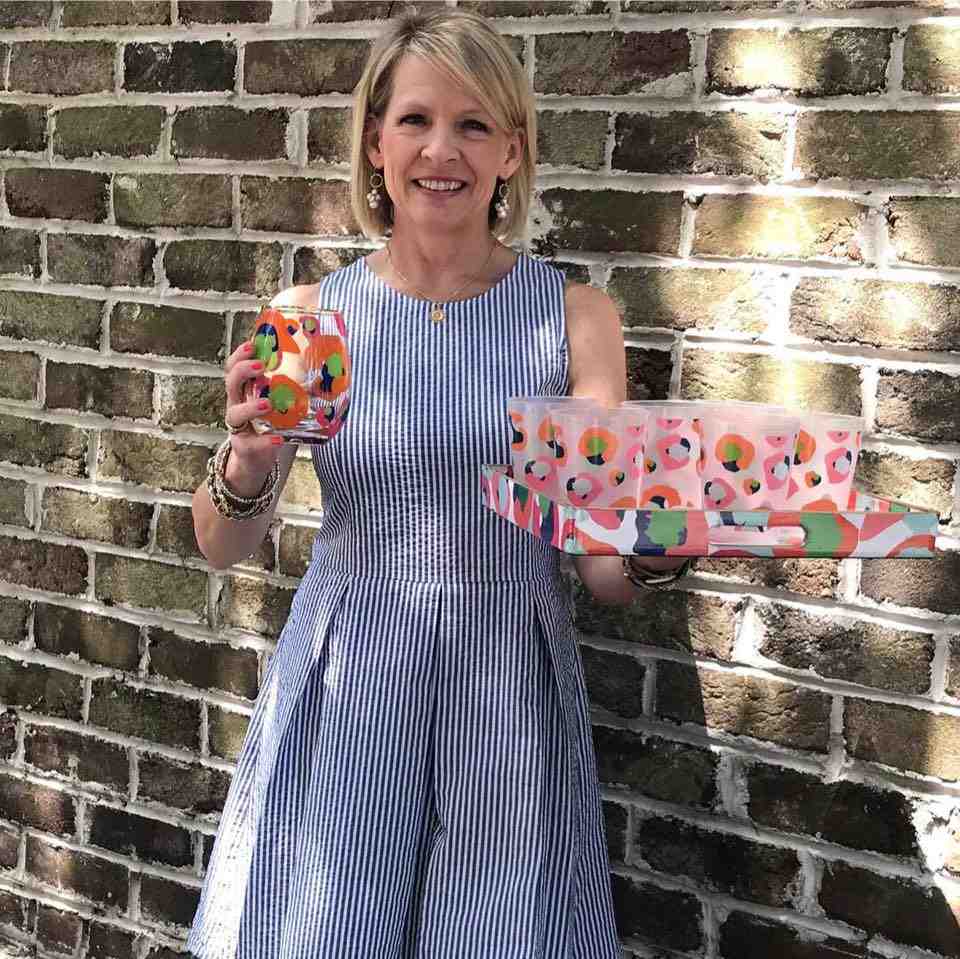 Hope Ebberwein purchased Saints and Shamrocks after being a loyal customer for years. This shop is Savannah's source for religious gifts and Irish imports with a pinch of fun southern charm. She also hosts an exclusive selection of children's clothing & gifts. When you visit, you will see why this business has been in Savannah for 28 years and counting.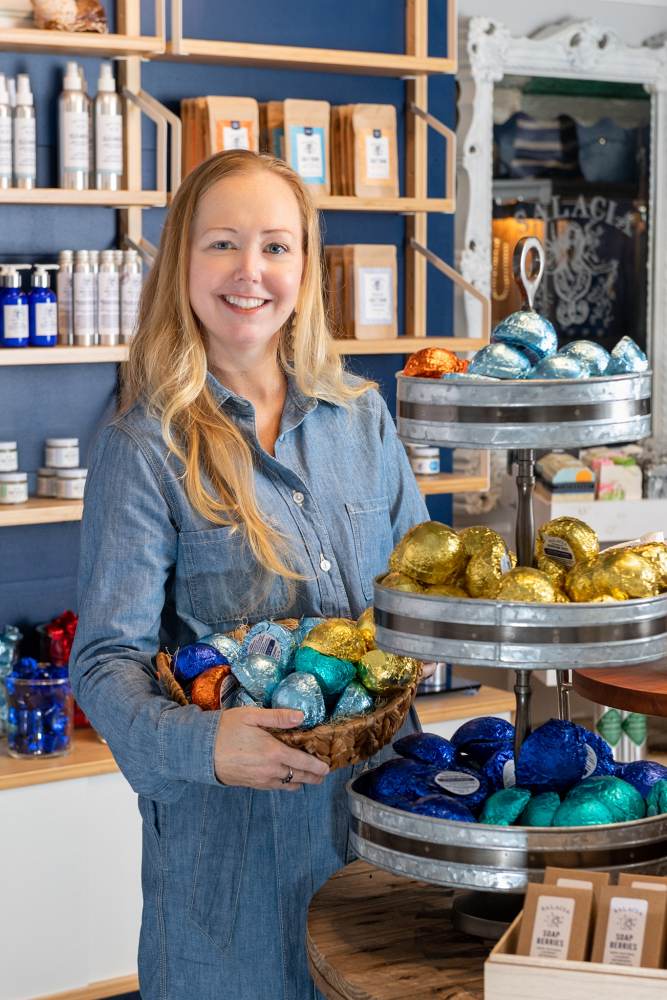 Cari Clark Phelps is not only the founder of one small business but she is the maker and designer of several brands I love! Cari holds a Bachelor of Arts degree in graphic design from SCAD and developed Savannah Bee Company's now-iconic brand in 2000. With her background in branding and marketing and passion for small business, there is no surprise that Salacia Salts, her line of coastal-inspired skincare has been a huge success. Salacia Salts products have been featured on Buzzfeed, USA Today, Southern Living, Bravo Television's Southern Charm, Forbes Magazine and Vogue. In 2016, she launched Make Savannah, an initiative to promote the area's up-and-coming creatives, makers and inspirational brands that make Savannah distinctly special. Cari was named Savannah's 2019 Entrepreneur of the Year by the Savannah Area Chamber of Commerce; she also earned recognition as a Community Star by the Savannah Technical College Foundation in 2018.