When people think of Savannah for vacation, words like "relaxation," "architecture," "food," and "girls trip" often come to mind. However, Savannah is an awesome place to vacation with kids. Here is a list of my top 10 things to do with kids this summer if you are traveling to Savannah and if you are a local!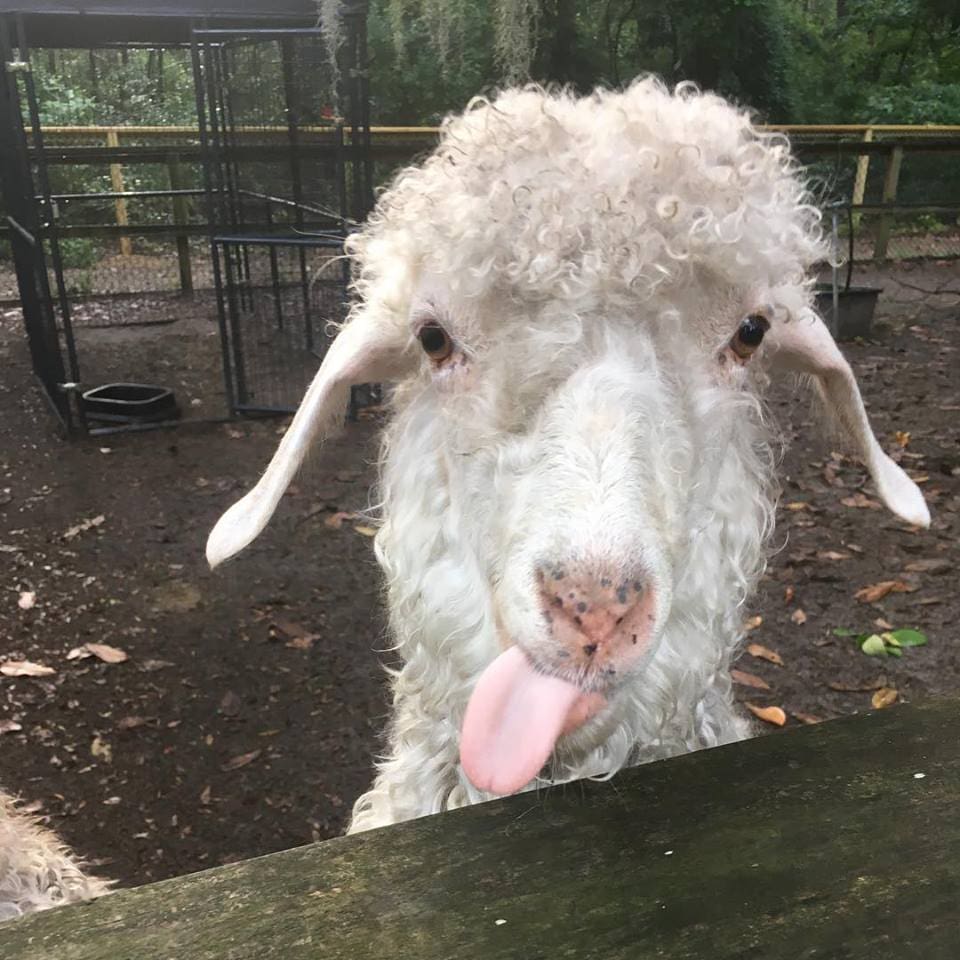 Experience the Oatland Island Wildlife Center
Oatland Island Wildlife Center is an education center for visitors to observe wild animals in their natural habitats. There are acres of forest, freshwater wetlands and salt marsh connected by nature trails. The wildlife center houses over 150 animals from 50 different species such as owls, goats, alligators, pigs, bison, alligators, cougars and more. Bring the family out for an amazing day of exploring.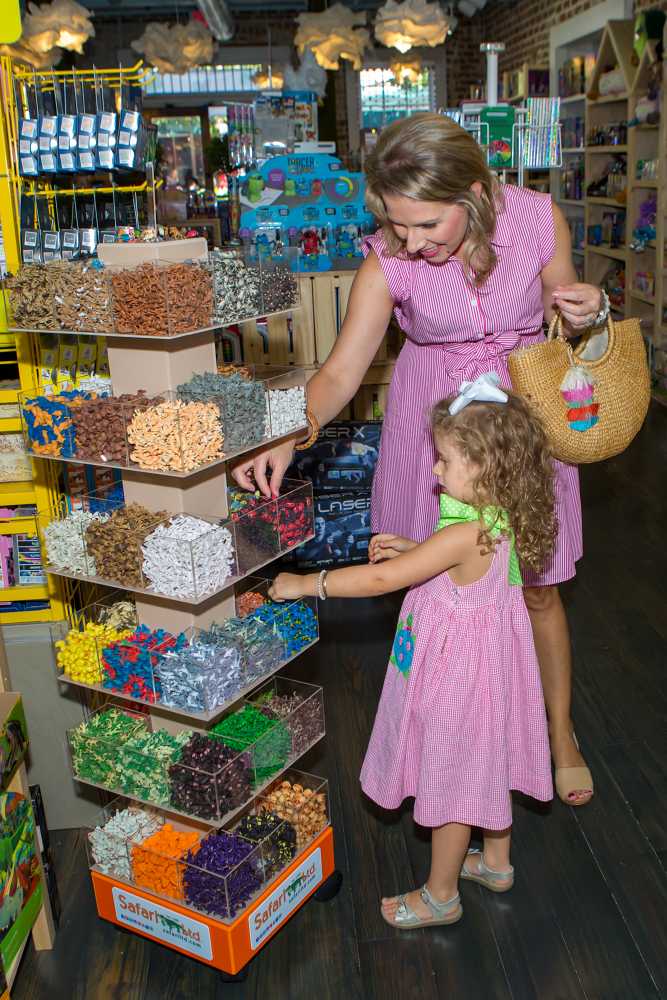 Stop in Savannah City Market
Rhen's Nest Toy Shop is located downtown in the Savannah City Market. This toy shop specializes in selling unique toys to encourage "unplugged play." You will find the coolest toys here that encourage people of all ages to be creative and play! If the kids need to cool off, the Splash Pad at Ellis Square is next to City Market. The interactive fountains are great for the kids to run through to cool off and have fun at the same time. You can have some fun too with the bars and restaurants nearby serving to-go cocktails and quick bites to eat.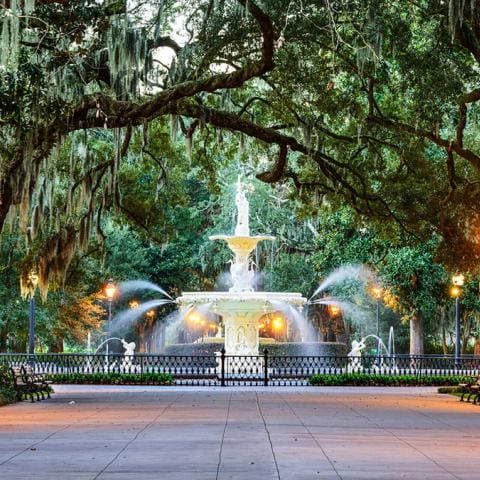 Play in Forsyth Park
Forsyth Park is the oldest and largest park in Savannah. Here you and the kids can have lunch at the café, take a walk, burn some energy on the two playgrounds, lounge in the open green space, or create your own fun. Forsyth Park is also famous for its fountain, which makes for a great photo op. This is also the same park seen in the film "Forrest Gump!" Many of the city's best events take place here so check to see what's going on when you visit.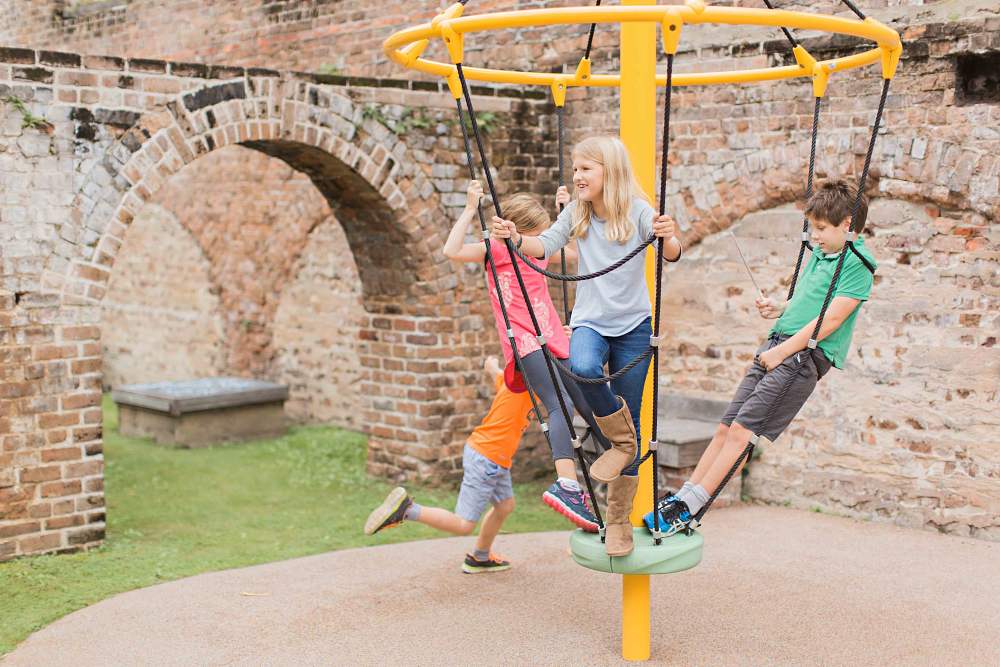 Explore the Savannah Children's Museum
The Savannah Children's Museum is an outdoor museum that allows the kids to play, touch, and interact with its exhibits. Instead of walking around and looking at artifacts, this museum invites children to experience things like an underground archaeology table, imagination playground, exploration maze, a reading nook, a sensory garden and so much more!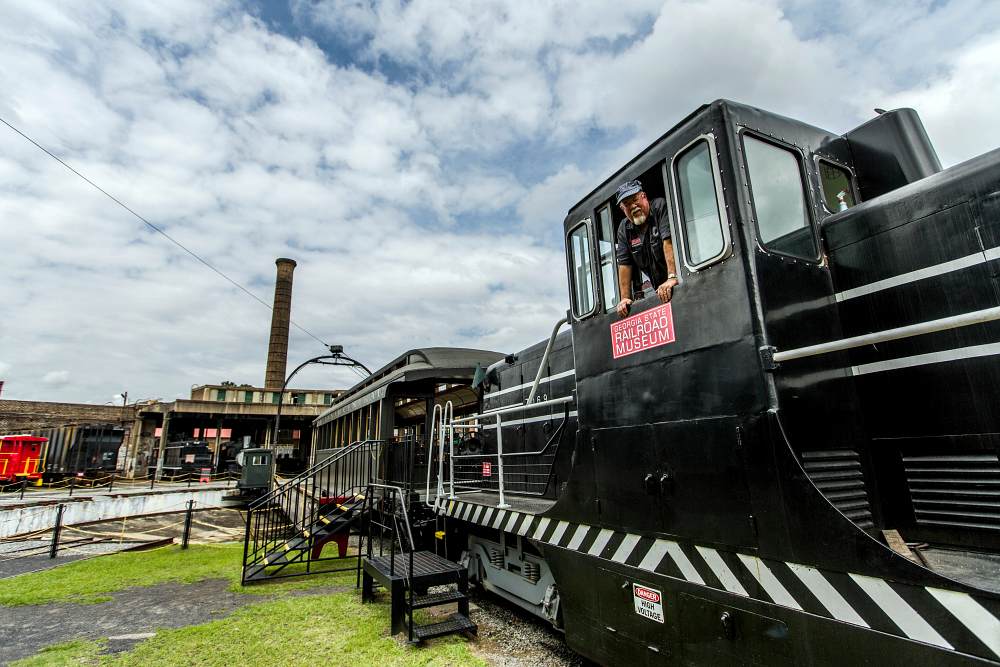 Visit the Georgia State Railroad Museum
The Georgia State Railroad Museum sits at the old Central of Georgia Railway Savannah Shops and Terminal Facilities. If your kids are train lovers they can explore old railcars, enjoy guided tours and take a train ride. Don't forget to ask about their ticket combo program that lets you visit three of the six Coastal Heritage Society sites.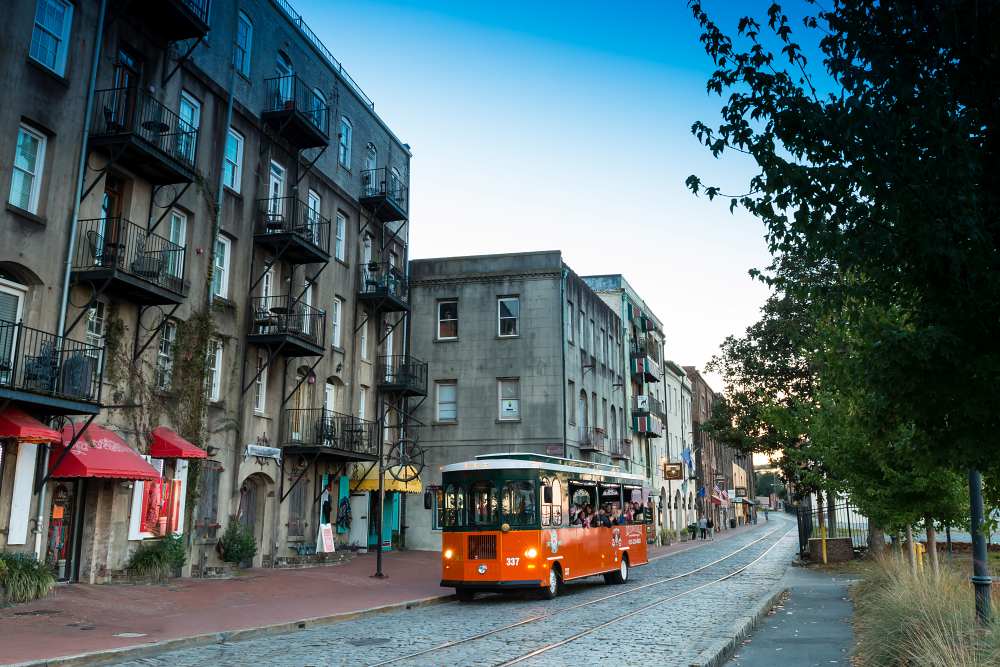 Take a Trolley Tour or a Ghost Tour
If you want to see the city and learn new fun facts, then you should hop on a trolley for a tour. The Old Town Trolley let's you see the best of what Savannah has to offer while listening to Savannah trivia and stories at the same time. You can even hop on and hop off at 15 locations for the entire day. Another favorite is the Old Savannah Tours. They have traditional tours and awesome themed tours. If your kids love a good spook, ride the Ghost Tour Trolley to hear the stories and see the places of Savannah's historic paranormal activity.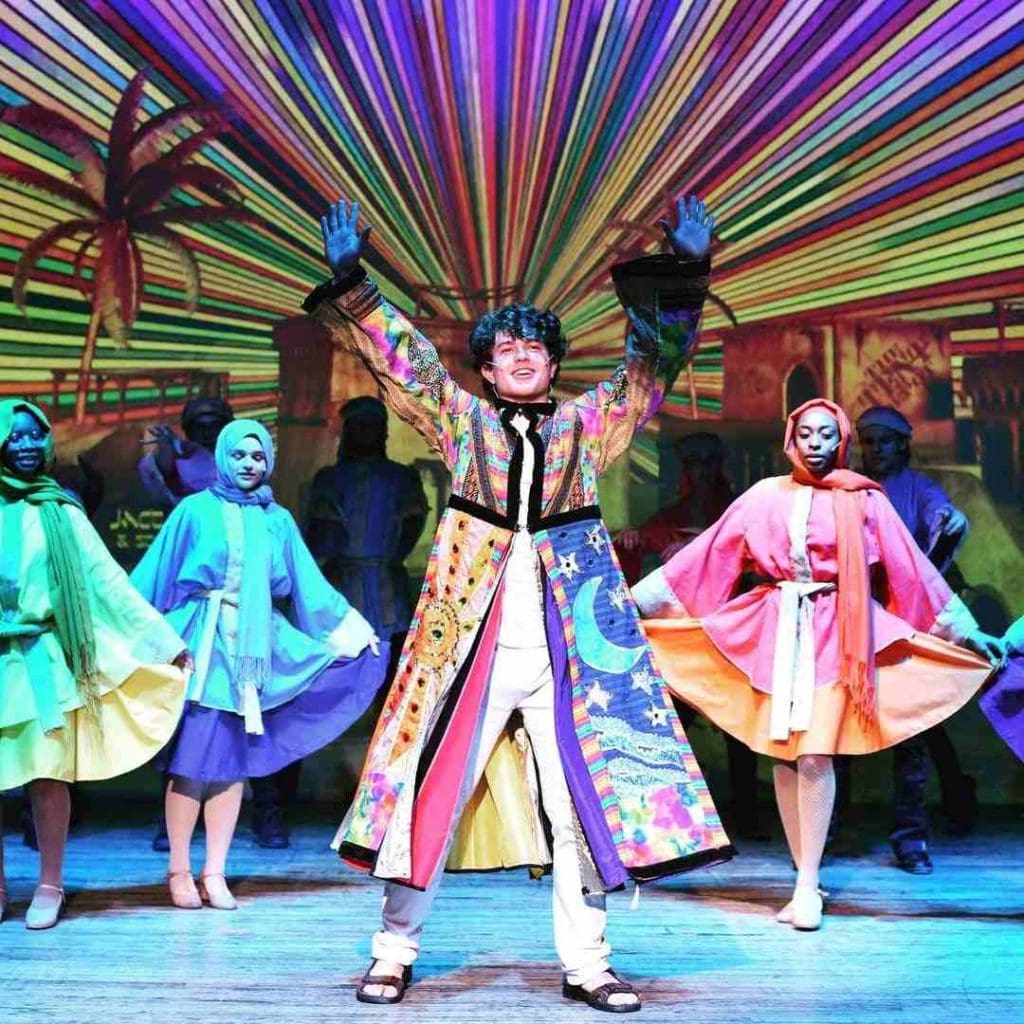 Watch a live show
The Savannah Children's Theater is a theater for children by children! Let your kids enjoy live entertainment while also being inspired by child actors on stage. Not only are the shows fantastic, but it explores topics for character development and encourages appreciation for the performing arts.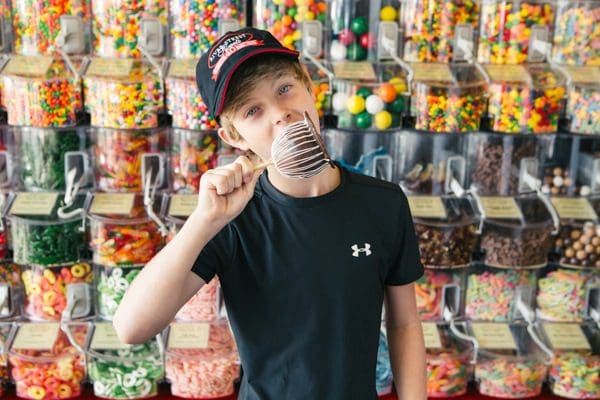 Get a treat from River Street Sweets
It's not time for lunch, but the kids are hungry? Take your kids to an old-fashioned, southern candy store. River Street Sweets has lots of candy to choose from as well as ice cream, popcorn and baked goods such as the famous Pralines. Make sure you try the free samples and get a photo at the huge candy counter.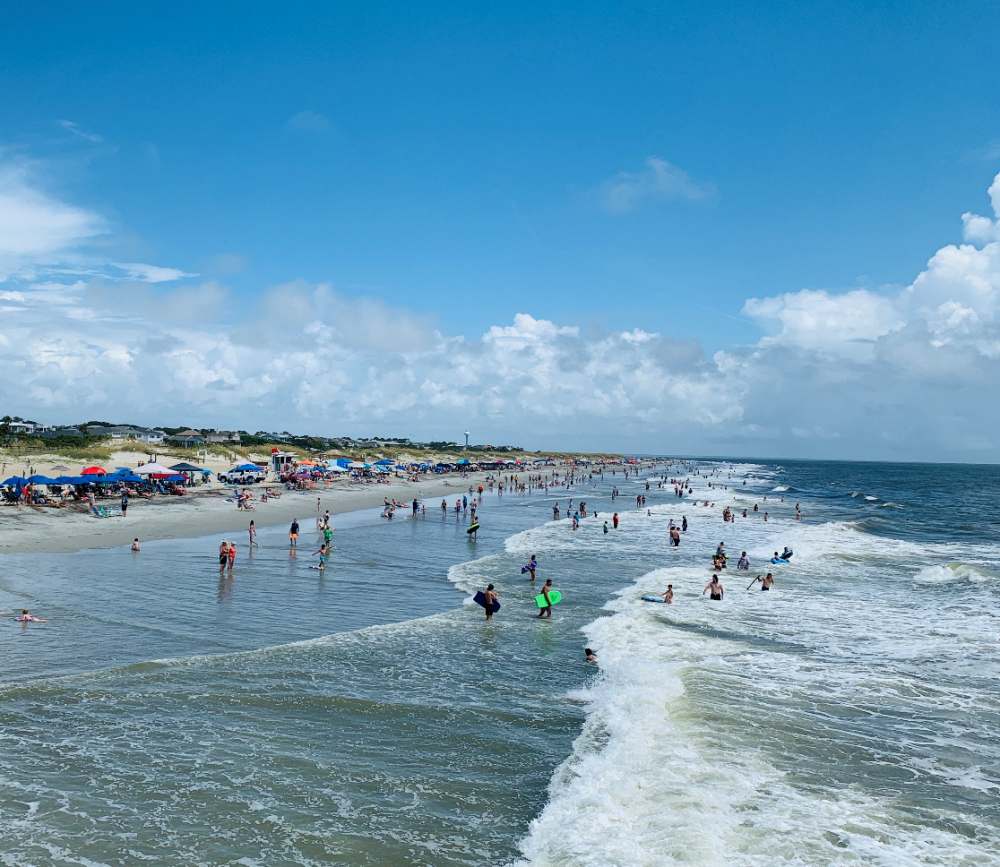 Go to Tybee Island beaches
Tybee Island has five beaches to choose from. In addition to the beach, the island is full of interesting attractions for children to explore like the pier, historic lighthouse, fossil hunting, a marine center, Fort Pulaski, a Civil War monument, and restaurants with great seafood and views.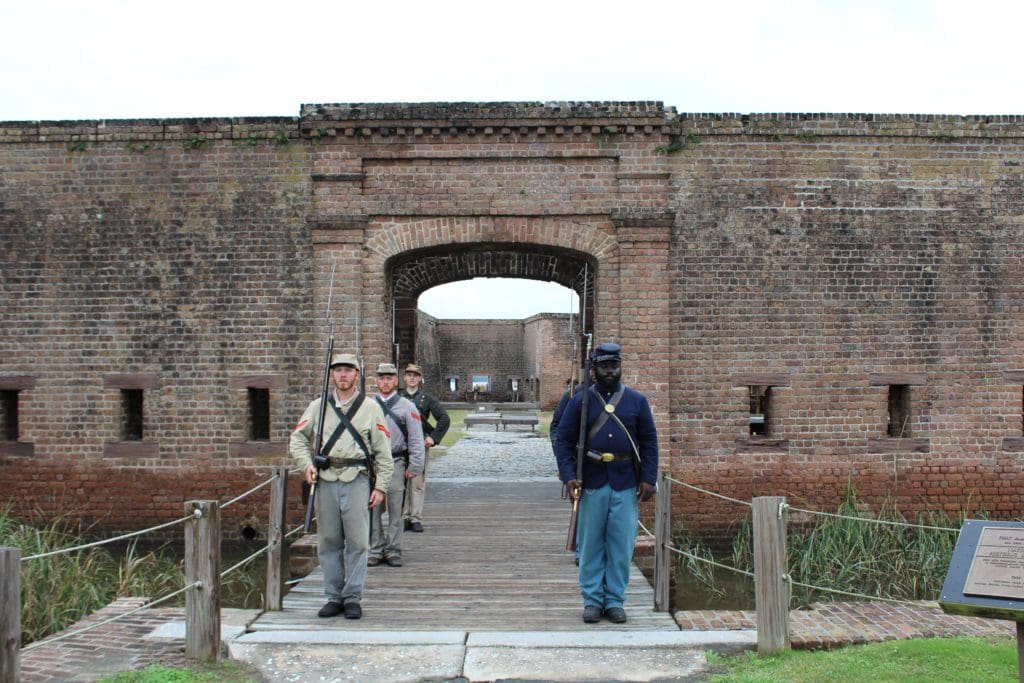 Visit a state park
Since Savannah is a coastal city why not see all that it has to offer? The UGA Aquarium has 200 marine animals that live along the Georgia Shore. Horseshoe crabs, stingrays, school fish, American alligators, seahorses and more are on display for the kids to learn about marine life. The unique aquarium also has nature trails, a salt marsh boardwalk, a picnic area and so much more. While you're in the area, explore the rest of Skidaway Island or visit other state parks such as Old Fort Jackson.