Tybee Post Theater – Trashy Annie
October 1, 2022 @ 8:00 pm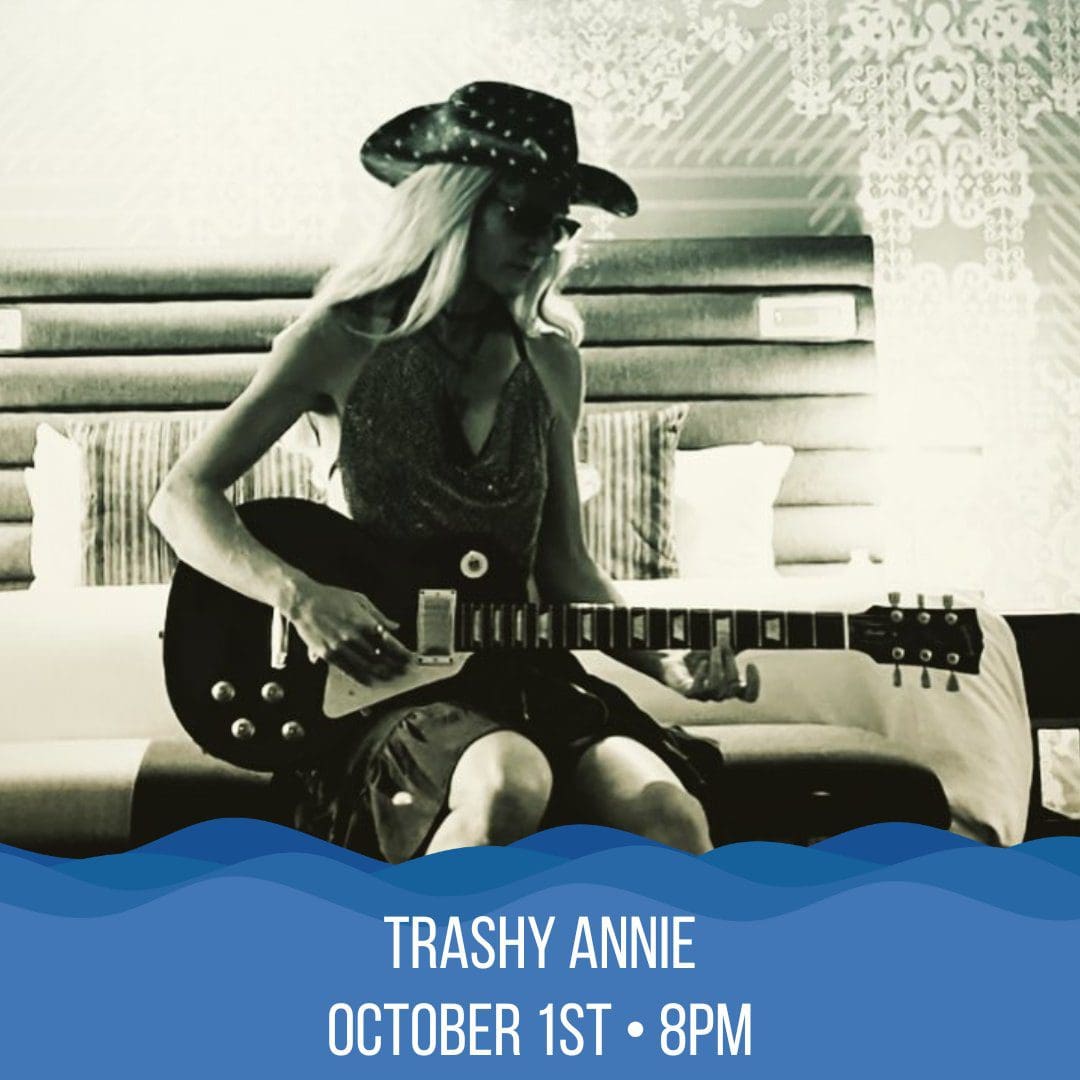 Pay-What-You-Want
Yep, you read that right! Pay whatever you want for the concert. Prices range from $2-$20.
"This sure ain't Taylor Swift or Lady A type of country. This is as edgy, darker, and even grubbier than Ashley McBryde or early Kasey Musgraves ever went…and I bloody love it!" -Rockin Magpie
Raw, unapologetically gritty lyrics, combined with monster guitar solos and tasty drum grooves, their fans describe Trashy Annie as "Rock n Roll with a country soul." Trashy Annie came crashing onto the music scene in 2021, led by trumpet player turned singer-songwriter and 2023 CMA of Texas Artist of the Year Annie Davis. She gathered together a powerhouse group of musicians and hit the road in 2022, much to the delight of her rapidly expanding and loyal fan base.
Trust us. You don't wanna miss this show.