Trashy Annie
June 25, 2022 @ 8:00 pm

-

10:00 pm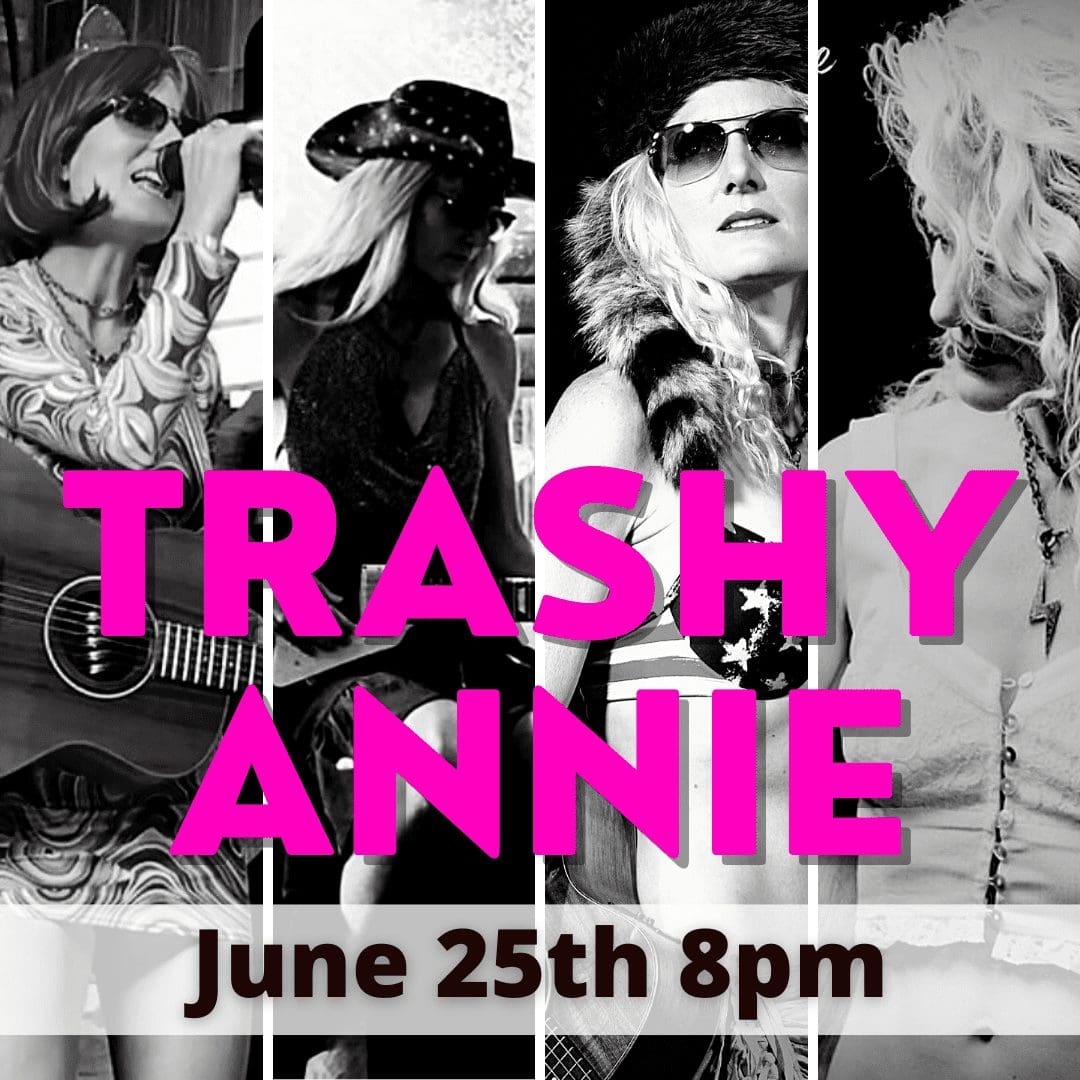 Trashy Annie came crashing onto the Austin music scene in 2021 led by trumpet player turned singer/songwriter Annie Davis. Annie grew up on welfare with a lot of love, but not a lot of money, and taught herself to play the trumpet to put herself through college.
After graduation, she made a big life pivot and left the music world to get her doctorate, ultimately starting her own company. But in 2019 she felt herself being pulled back toward music in a way she couldn't ignore. She bought her first guitar, wrote a song using only one chord (Runnin, above) and hauled herself down to an open mic to overcome a lifelong and paralyzing fear of singing in front of ANYBODY. 4 whiskey shots and one song later, she decided it wasn't THAT bad….and the rest is history.
She fell headfirst into songwriting and never looked back. In her short time back in the music world, she has been asked to write, play, and record with some of the best musicians in Austin, Phoenix, and Nashville. She put a powerhouse group of musicians together to form her band, and they are hitting the road in 2022 armed with an arsenal of tunes that run the gamut from heartbreaking acoustic ballads to hard hitting rock.
Raw, unapologetically gritty lyrics, combined with monster guitar solos and tasty drum grooves, their fans describe Trashy Annie as "Rock n Roll with a country soul". Expect a lot of new music in 2022, because Annie has been told…well…she has a lot to say. 😉