The Brave Collide w/ Chloë Agnew and Brian McGrane – Tybee Post Theater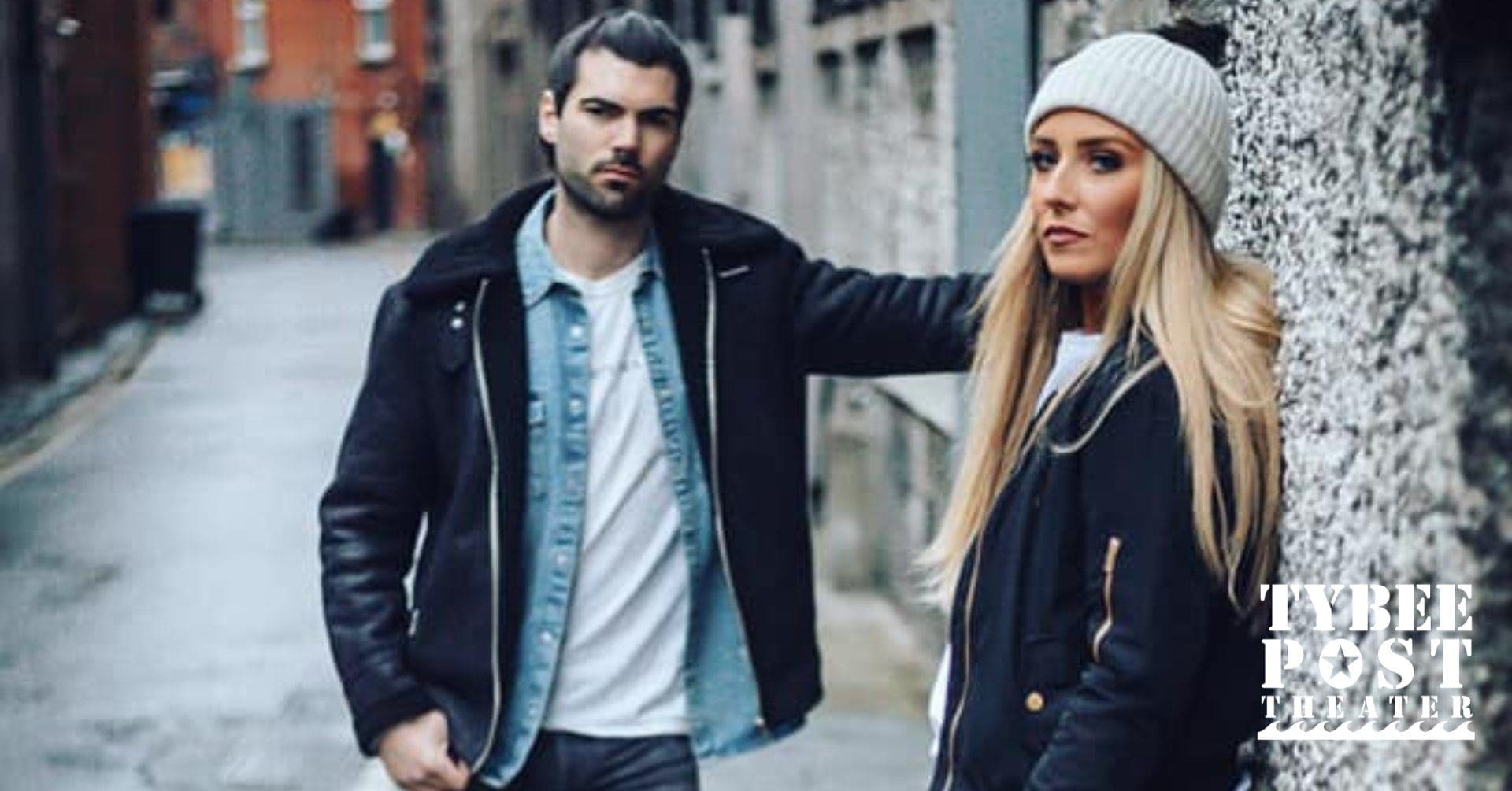 Contemporary Folk-Pop duo Irish Singer Songwriters Chloë Agnew & Brian McGrane, both solo artists in their own right first joined forces in 2017. After releasing a well-received cover of Coldplays' "Everglow", their strong friendship also lended well to their professional relationship. One cover turned into many, then in 2021 Agnew and McGrane released their first original track 'Somebody Just Like You' which set an official partnership in motion. The Duo have just released their third single "The First Time" and are embarking on their first tour of Ireland. Chloë and Brian aspire to reintroduce a simple musical concept to a generation who may have forgotten the power of a performing duo.
Drawing inspiration from similar sounds, they throw themselves into a fun and free-flowing creative process to write music that connects with the soul of their listeners.
CHLOË AGNEW: Daughter of entertainer Adéle "Twink" King and Irish oboist David Agnew, Chloë Agnew was born in Dublin into a life of acting, singing, and dancing. She made her first TV appearance at the age of 4, and enjoyed early success from the age of 14 as an integral part of world-class performing collective Celtic Women. Since then she has performed all around the globe, both as a solo artist and alongside some incredible collaborators (Chicago, John Driscoll Hopkins, Ryan Silverman) and organizations (Guinness Book of Records, Military Tattoo Festival, Notre Dame's Fighting Irish). Chloë has also had the honor of performing for three consecutive US presidents (Clinton, Bush, Obama). Chloë is a part of Ireland's newest creative platform 'The X Collective', alongside some of Ireland's best industry creatives and performers. She is currently working on a series of solo projects and collaborations.
BRIAN MCGRANE: Brian McGrane is a singer, songwriter, and producer from the small Irish town of Navan. From leading the church choir at age 7 to forming his own rock band at age 12, McGrane has been a music enthusiast and performer for most of his life. At age 22 McGrane was handpicked to tour as piano player and backing vocalist for the internationally-renowned Celtic Woman, an experience which allowed him to work on his craft while making valuable worldwide connections. He has done countless original shows, landed a place on SPIN 103.8's 'One To Watch' with Sarina Belissimo, and supported Tom Walker at the Kinsale Shark Awards in 2019. He has produced songs for Connie Talbot (Britain's Got Talent) and Chloë Agnew (Celtic Woman) among many others, while his own music has been (and continues to be) widely streamed in Ireland, the States, and beyond. In this challenging new climate McGrane continues to write, produce, and perform quality music.