Savannah Riverboat Cruises – Christmas Eve Cruises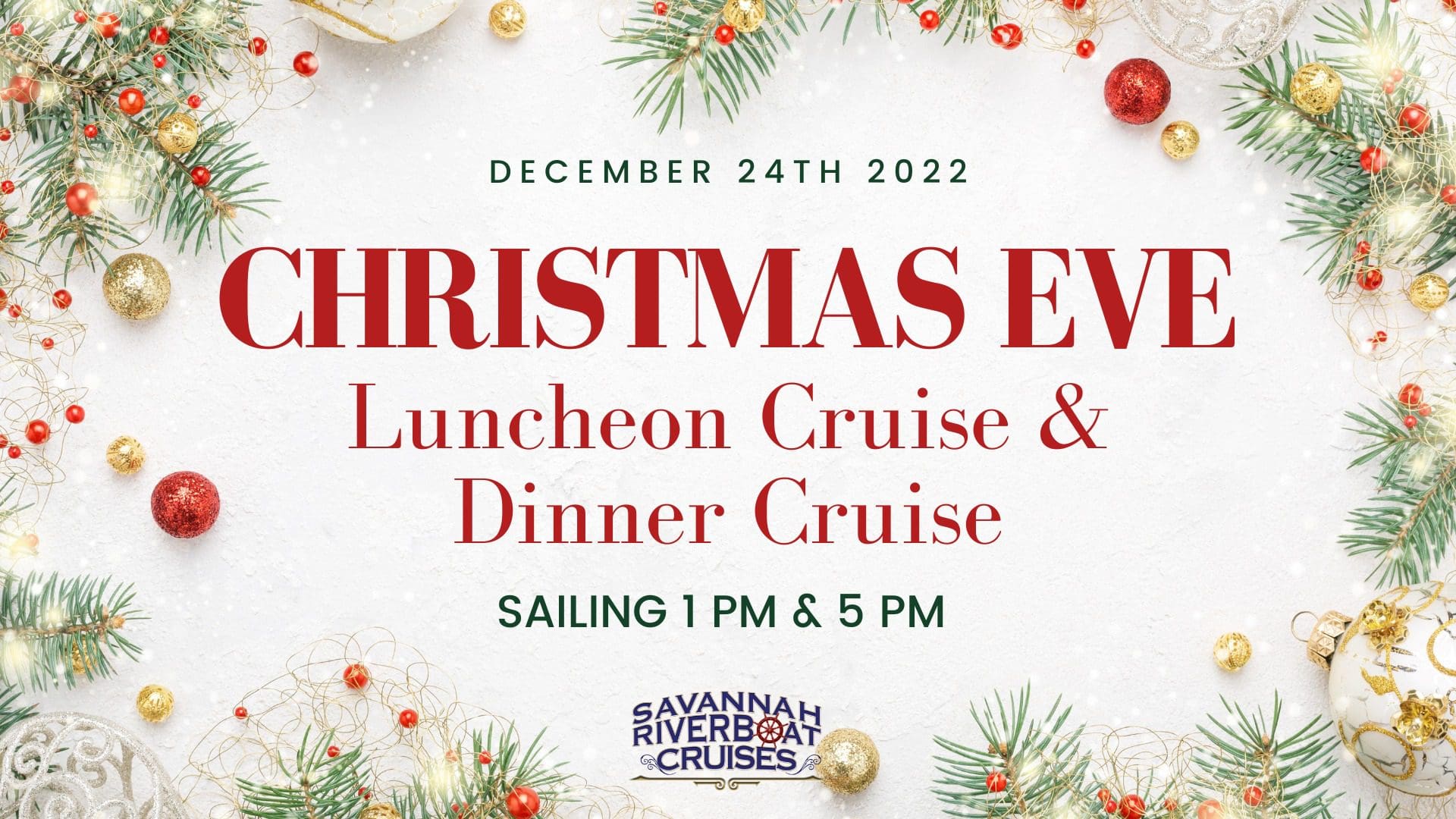 2022 Christmas Eve Lunch Cruise
Start your Christmas Eve celebration off with a classic Southern tradition this year on board with us!  Delight yourself over an elaborate lunch buffet filled with your favorite breakfast and lunch entrees while enjoying the sounds of holiday spirit dance through the air.  After lunch, join us on the top deck and take advantage of great photo opportunities of Savannah's historic riverfront and skyline while listening to our Captain's intriguing tales of historic facts about Savannah.
-Boarding at 12:00 p.m., Sailing at 1:00 p.m., Returning at 2:30 p.m.
Advanced Reservations Recommended
2022 Christmas Eve Dinner Entertainment Cruise
Join Savannah Riverboat Cruises this Christmas Eve, along with family and friends, for a festive holiday cruise!  Enjoy a specially prepared delicious holiday buffet and tap your feet to the beat to some of the best house entertainment, all while you cruise the Savannah River.
Boarding at 4:00 p.m., Sailing at 5:00 p.m., Returning at 7:00 p.m.
Advanced Reservations Recommended