Sacred Waters: The Okefenokee in Peril (documentary) – Tybee Post Theater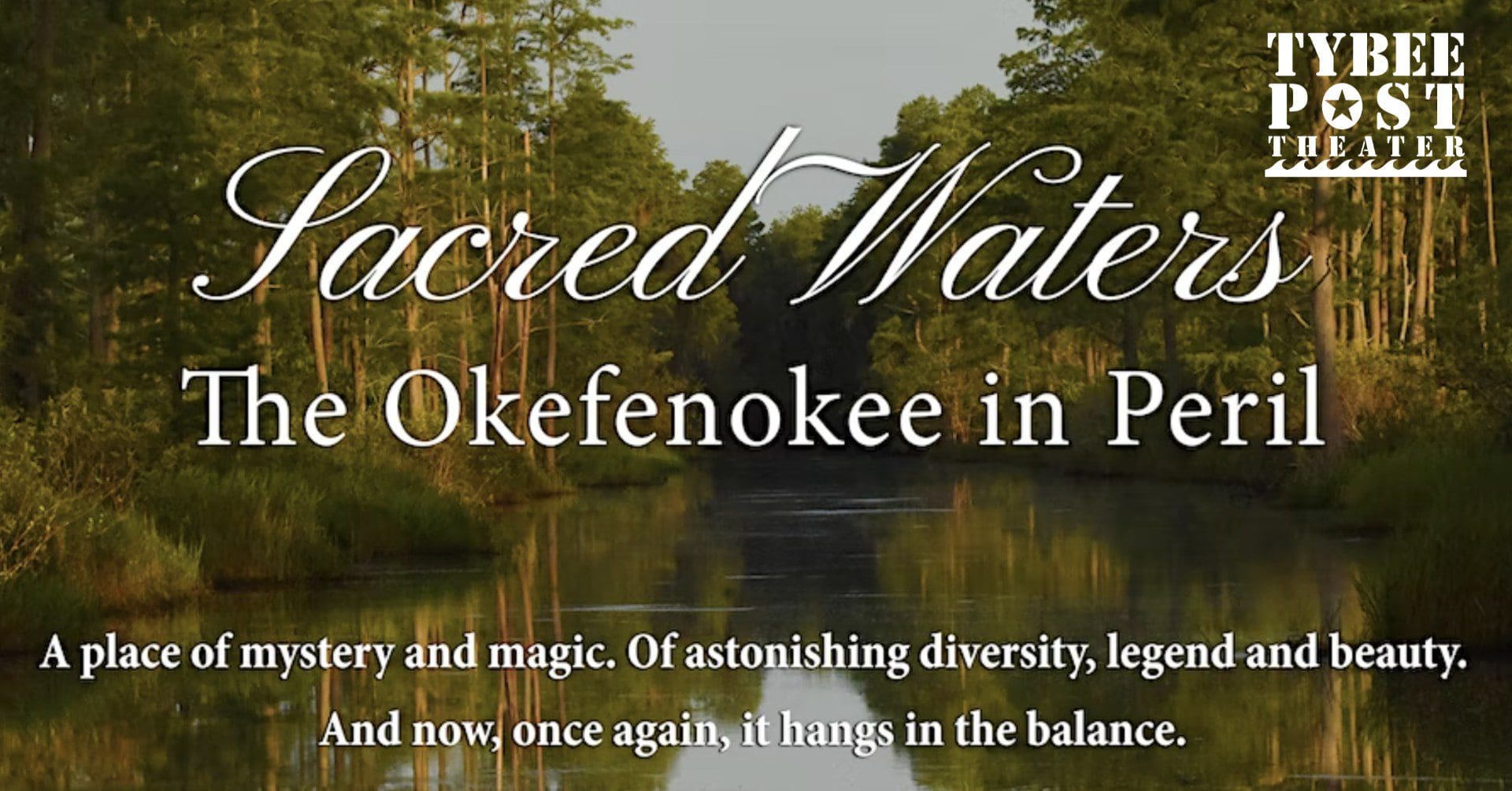 Join Okefenokee Protection Alliance (OPA) for a free screening of the award-winning film Sacred Waters: The Okefenokee in Peril. A brief roundtable discussion featuring leadership from the Okefenokee Protection Alliance and others will happen directly after the 30 minute documentary.
About Sacred Waters:
Sacred Waters, presented by OPA with the generous support of the National Parks Conservation Association, takes viewers into the heart of the Okefenokee National Wildlife Refuge, showcasing its mystical natural beauty, cultural importance, and incredible ecological value. But, as the title of the film sets forth, the sacred waters of the Okefenokee are in peril. The threat of a proposed mineral mine near the edge of the Okefenokee looms large, putting the natural integrity of the Swamp at risk. As the award-winning Sacred Waters brings us deeper into the Okefenokee, we understand how great this threat truly is.
Sacred Waters is produced by Scrapbook Film Productions.
About OPA:
The Okefenokee Protection Alliance is a coalition of more than 40 conservation organizations representing millions of members that have joined forces to save the swamp from the proposed Twin Pines Minerals LLC titanium mine and other threats that jeopardize the integrity of the Okefenokee Swamp. Learn more at www.protectokefenokee.org