Rebels to Reels │ A Biography of Combat Cameraman, Daniel A. McGovern USAF – National Museum of the Mighty Eighth Air Force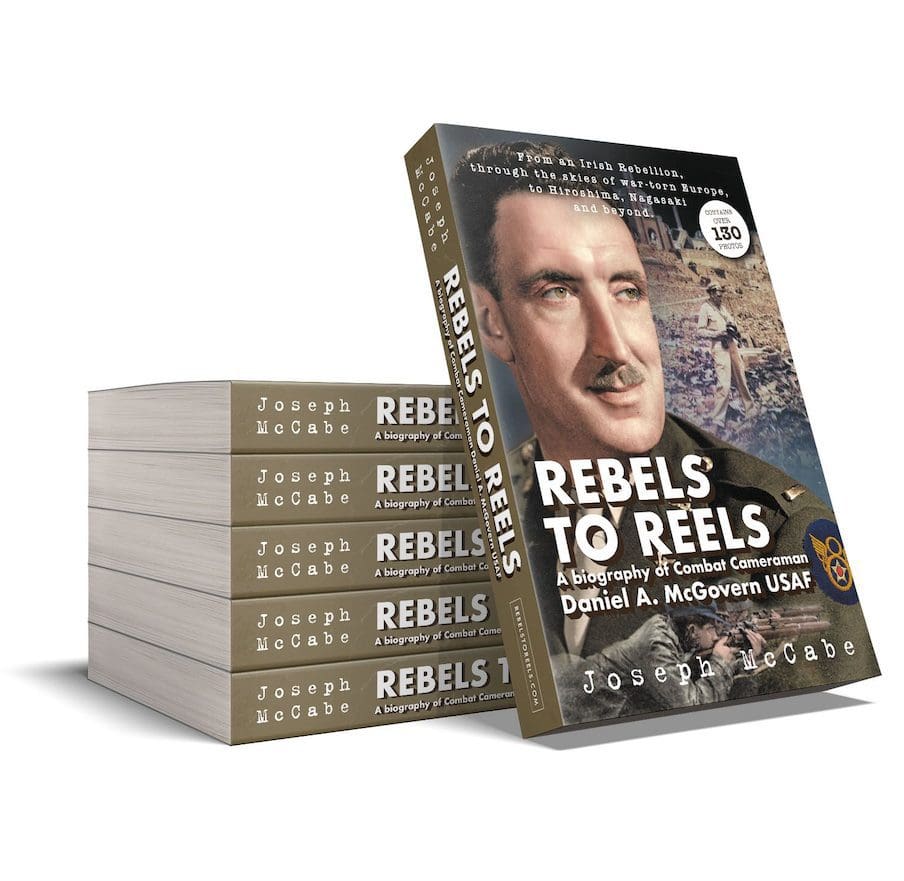 Rebels to Reels │ A Biography of Combat Cameraman, Daniel A. McGovern USAF
By Joseph McCabe
Author Talk
Sunday, April 16 │ 1PM ET
FREE admission to the talk. Seating is limited.
Light refreshments available.
Learn the story of "Big Mack's" time at the White House in the wake of Pearl Harbor and of how he later trained his USAAF combat cameramen before he himself deployed to England from where he flew six perilous combat missions over Nazi occupied Europe. Readers glean a unique fly on the fuselage experience as Rebels to Reels brings them on McGovern's B-17 missions as he filmed combat footage for Hollywood director William Wyler's acclaimed 1944 documentary, The Memphis Belle – A Story of a Flying Fortress.