Karaoke for a Cause – McDonough's Restaurant & Lounge
September 14 @ 7:00 pm

-

10:00 pm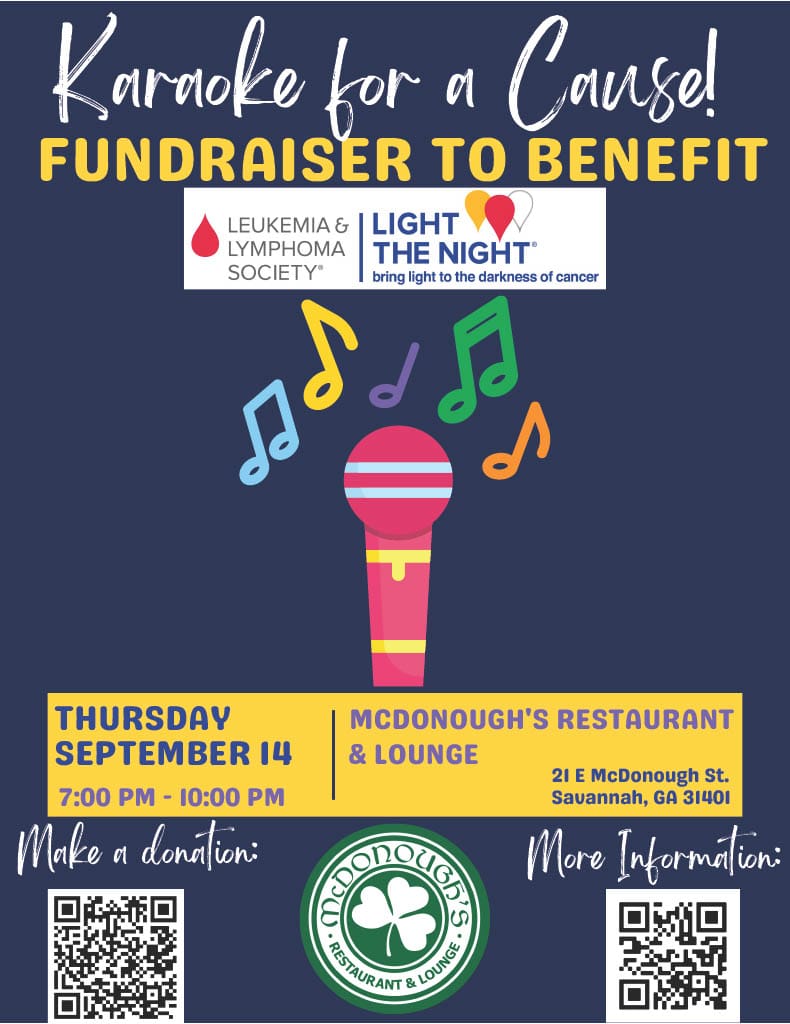 Come join us for a fun night of Karaoke for a Cause! McDonough's is graciously donating a percentage of the night's sales to the Leukemia & Lymphoma Society supporting the Celestial Squad Light the Night fundraising team. In addition, funds will be raised through KAMIKAZE KARAOKE. Here's how it works:
-$5 donation to sing a song
-$5 donation to challenge a friend to sing a song
-$5 donation to change the song you've been challenged to sing
-$10 donation to get out of singing all together. BUT, the crowd can raise more money if they want to hear you to sing anyway! You must MATCH what the crowd donated to hear you sing to get out of singing or let us hear ya!
-Want to sing sooner? A higher donation will move you up in the line to sing.
Prizes awarded to: Best Singer, Worst Singer, and Crowd Favorite.
Can't make it but want to help us in our fight to cure cancer? Donate here!