Heroes & Villains Summer | Terminator 2: Judgment Day – Lucas Theatre for the Arts
June 15 @ 7:00 pm

-

9:00 pm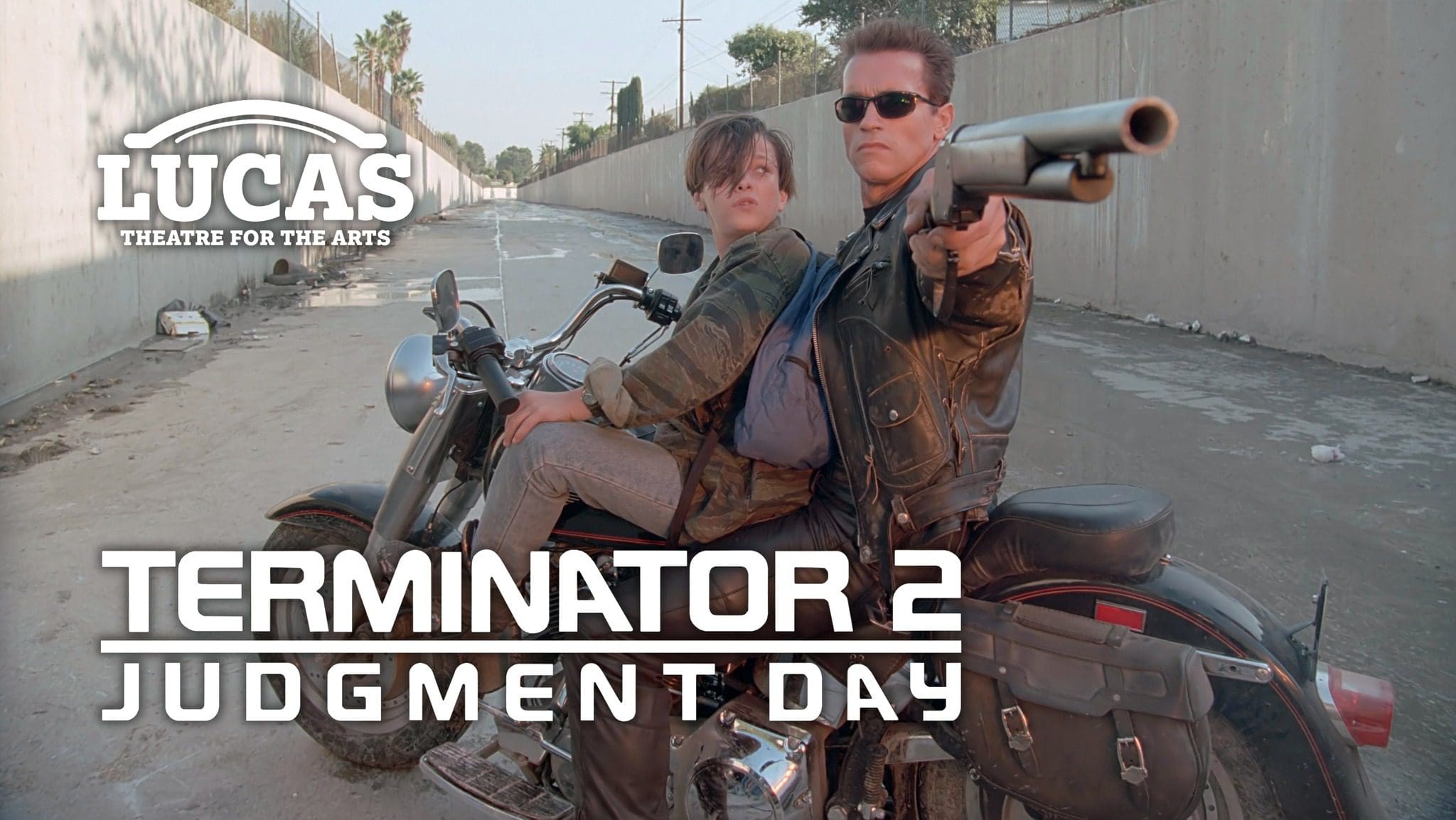 The question of who's the hero and who's the villain gets some major shakeups in James Cameron's science fiction masterpiece Terminator 2: Judgement Day. Original stars Arnold Schwarzenegger and Linda Hamilton return in this film set years after the events of The Terminator. Sarah Connor is now institutionalized, and her son, John — the future leader of the human resistance in the war against the machines — is being hunted by a new Terminator from the future, pitting the two android assassins in a race to find him first and strike a blow against Skynet in the present.
Balancing its technical innovations, massive set pieces, and exhilarating stunt work with subversive genius, heartfelt character development, and still-relevant philosophical questions, Terminator 2 endures as one of the greatest action films of all time as well as a powerful story about friendship, family, and what it means to be human.
Tickets for the film, part of the Heroes & Villains summer series, are $5 for SCAD Card holders, students, seniors, and military, and $8 for the general public.