Atlanta Vice: Retro Party – Tybee Post Theater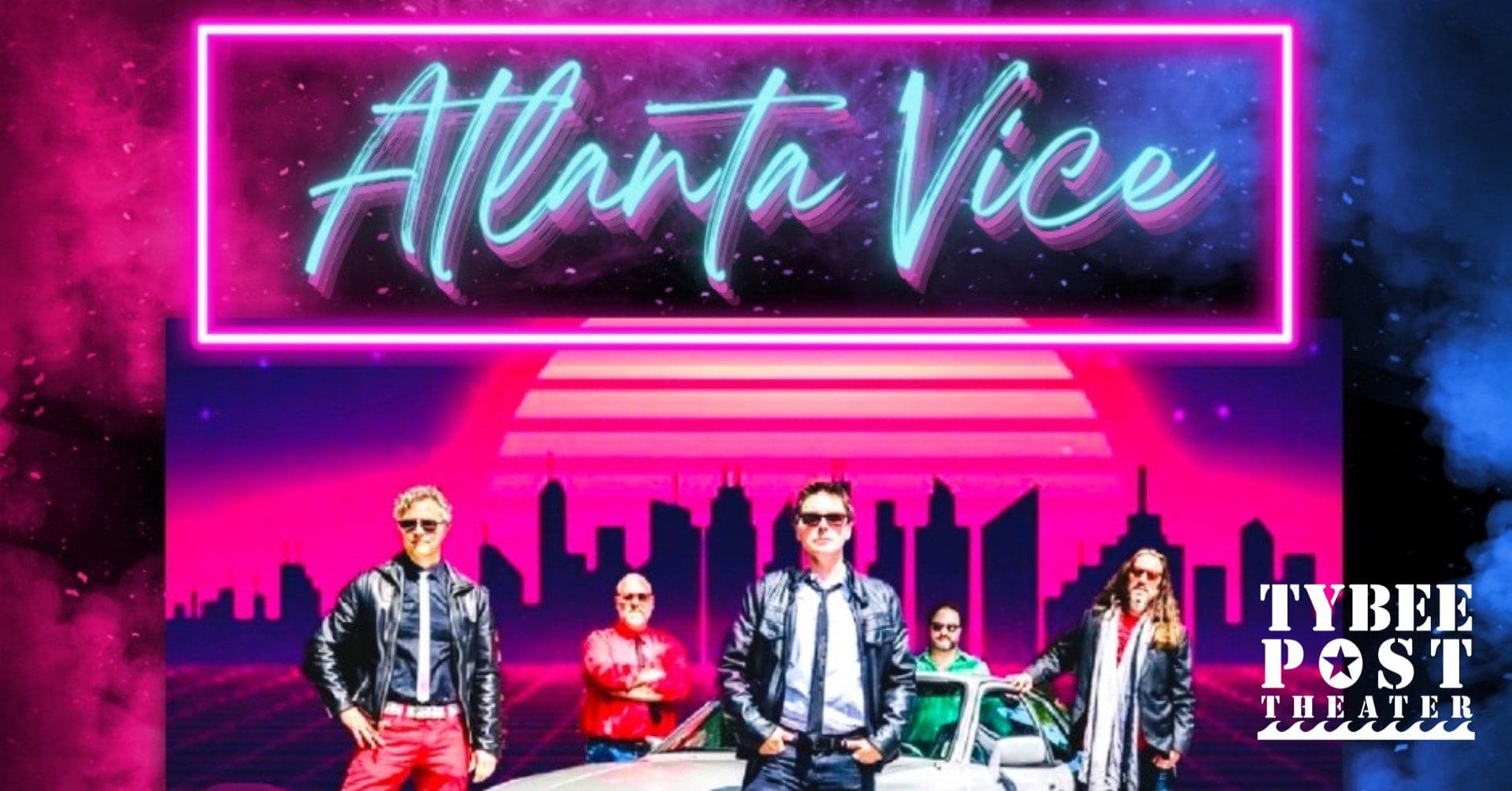 Love the 80s?
Atlanta Vice is the band for retro New-Wave, Post-Punk, and Pop Rock favorites.
They bring a party everywhere they play, and the soundtrack is everything you love about "retro:" Brat Pack movies, 80s TV, Saturday morning cartoons, sugary cereal commercials, Trapper Keepers…the list goes on, the party is here. New Wave, Glam Rock, Post-Punk, Pop Rock – you'll hear it with Atlanta Vice.
For over 20 years, the musicians of Atlanta Vice have been in the scene making original music and performing for audiences all over the Southeast. Their collective experience creates a rock band who knows how to entertain crowds and bring people together for a good time performing retro party favorites. It's a fun and energetic live show that keeps crowds singing and dancing all night!