American Underdog – A Special Film Screening
September 16, 2022 @ 7:00 pm

-

7:30 pm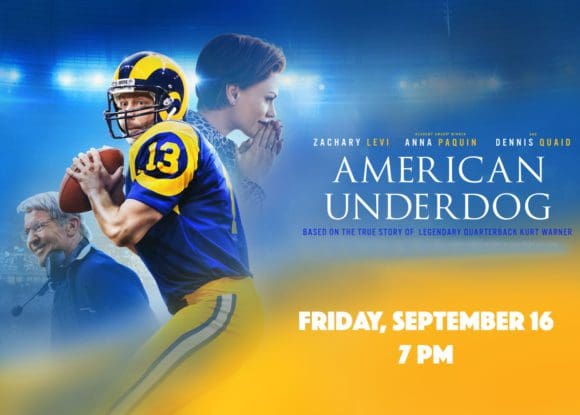 Starring The Savannah Theatre's own, Hayden Zaller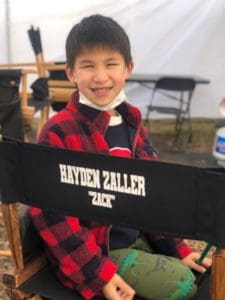 Come watch the movie with Hayden Zaller in attendance. Hayden will introduce the film that stars himself, Zachary Levi, Anna Paquin and Dennis Quaid.
American Underdog tells the inspirational true story of Kurt Warner, who went from a stockboy at a grocery store to a two-time NFL MVP, Super Bowl champion, and Hall of Fame quarterback. American Underdog is an uplifting story that demonstrates that anything is possible when you have faith, family and determination.
There will be a special screening of the short film For Paloma before the screening of American Underdog. Inspired by a true story, For Paloma is about a guilt-ridden mother who travels back in time to the traumatic birth of her daughter in pursuit of a do-over. This film aims to show audiences a humanized and realistic portrayal of a side of motherhood not often seen.
Tickets are $10 for adults and $7 for students