484th Army Band
July 24, 2022 @ 4:00 pm

-

8:00 pm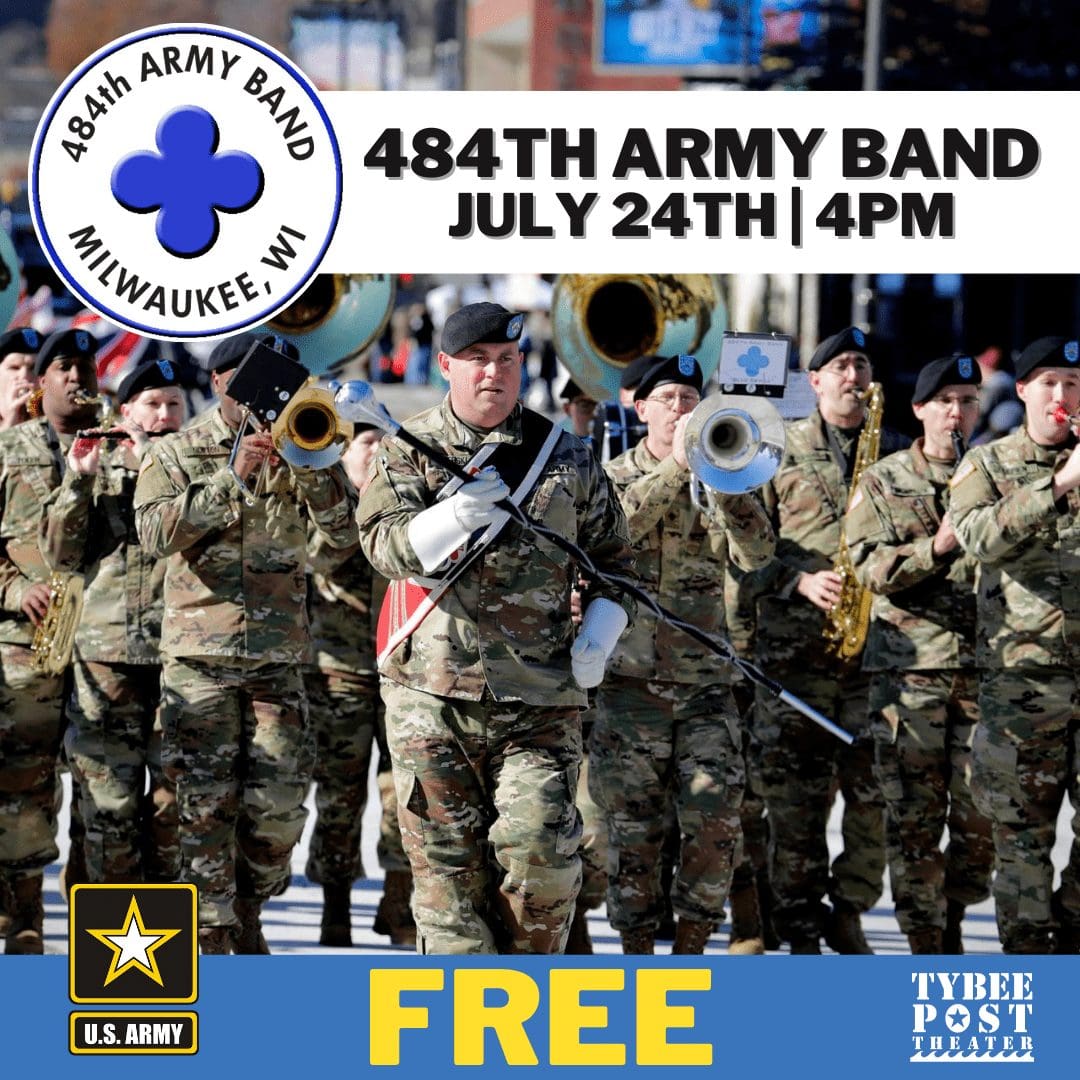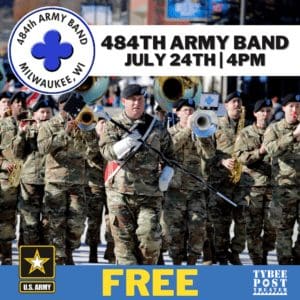 Limit 2 tickets per order.
The 484th Army Band is an Army Reserve unit and professional performing ensemble that has locations in both Milwaukee, WI and Arlington Heights, IL. They will be on their two week annual training at Fort Stewart during this timeframe and are excited to be the first Army band to perform for the Tybee Post Theater! The band's mission is to provide musical support and entertainment throughout a spectrum of operations while serving both the civilian and Army communities.
---
For this performance, they will split into their 4 "Music Performance Teams" to delight you with recognizable music spanning many genres while sharing the Army's message, which runs deep in this theater's history.
The Woodwind Quintet will start the evening by performing pre-music as you arrive, so make sure to get here early and catch this versatile group! The Brass Quintet will be the first performance on stage that will take you on a journey from patriotic melodies to Wisconsin polkas, with other stops in between. Following the BQ will feature the Brass Band, who boasts 12 fantastic musicians that will be sure to get everyone groovin'. The final act of the evening will showcase their premiere Rock Band, which will undoubtedly "bring down the house!" It will be a unique and action packed event that does not come around often, so make sure to secure your FREE tickets as soon as possible!