Outdoor Education at Savannah Children's Museum
It is officially summertime in Savannah. The flowers are blooming, the birds are chirping, and the honeybees are buzzing! If you listen carefully, nature is calling us out to play. Will you join us outside?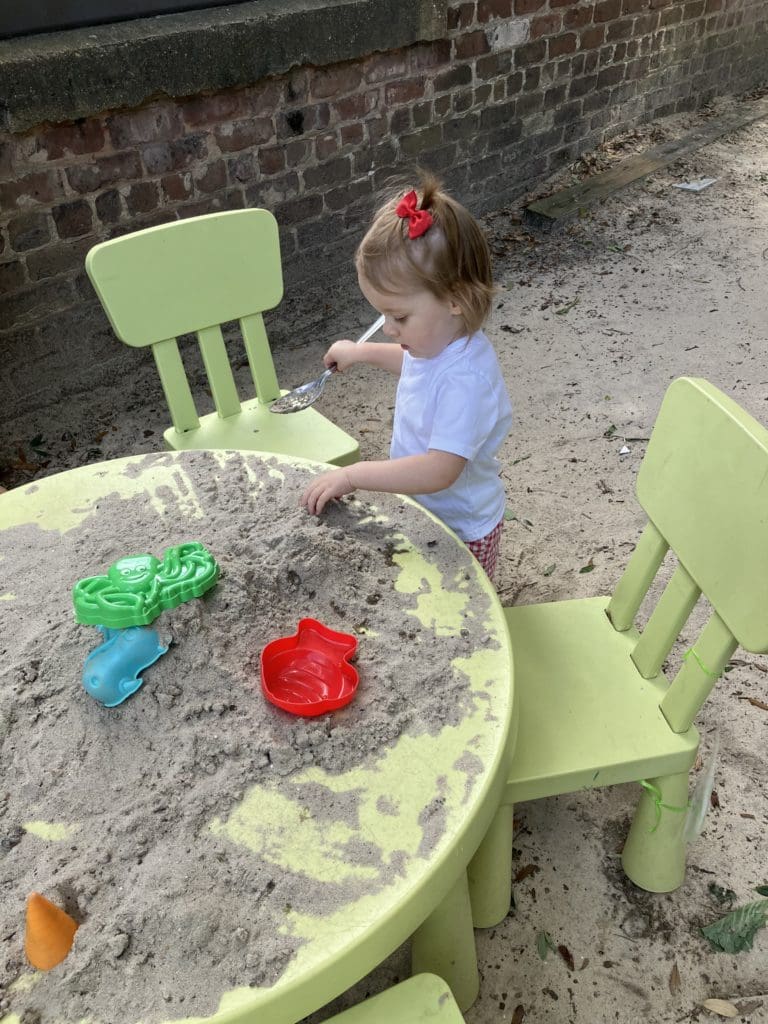 Savannah Children's Museum, along with children's museums across the country, are embracing experiential learning using gardens, nature centers, and mud play. Research has shown that the best way to engage a child's brain is by having them move their hands. In this time where many children are experiencing nature deficit disorder, a term that describes how rapid urbanization and limited interaction with the natural world have a negative impact on children's wellbeing, outdoor play is vital to their development.
Environmental educator David Sobel stated, "If we want children to flourish, to become truly empowered, then let us allow them to love the earth before we ask them to save it."
Join the Savannah Children's Museum as they encourage open exploration and kinesthetic learning through daily educational programs. Outdoor play and informal learning in a natural setting supports the development of all children. Nature play is a sensory experience – cognitive, social, and physical. Kids dig dirt!
Savannah Children's Museum is excited to introduce the Nature Kitchen – the newest hands-on exhibit that provides sensory play, sparking the imagination and creativity in all ages! They invite you to explore, play, create and discover through making dirt pies, stirring stone soup, and "cooking" with herbs straight from the Frogtown Garden. The Nature Kitchen also features a worm farm in the center so little learners can watch and study the important role worms play in ecology and food systems.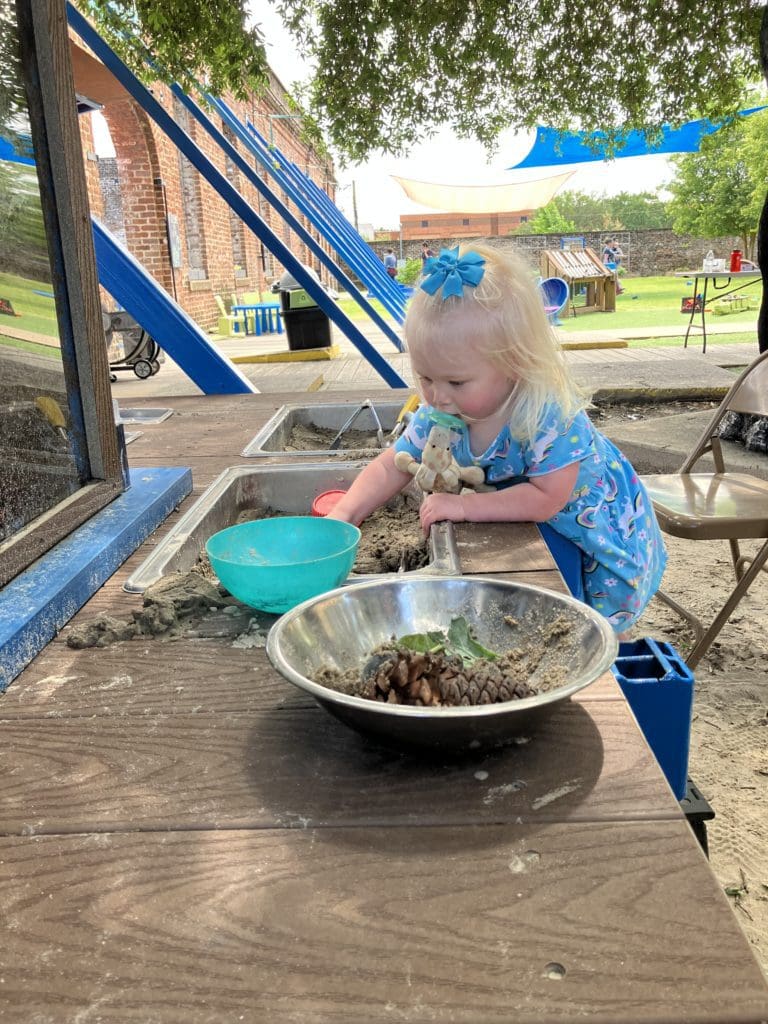 Children need the opportunity to explore in an outdoor environment, to be adventurous, and to wonder about nature. Savannah Children's Museum provides quality outdoor play and experiences where STEAM concepts are incorporated. Kids expand their imaginations, ask questions, and problem-solve.
As you make plans for the summer season, be sure to follow Savannah Children's Museum Facebook to learn about upcoming events and special days at Savannah Children's Museum.
Savannah Children's Museum was unveiled in 2012 as an adaptive reuse project in the old Central of Georgia Railway Carpentry Shop. The entirely outdoor museum features over a dozen exhibits and programs, including an exploration maze, a reading nook, and a sensory garden, designed to expand the imaginations of children, encourage hands-on learning through play, and engage children's critical thinking skills. Savannah Children's Museum is in downtown Savannah and within the grounds of Georgia State Railroad Museum at 655 Louisville Road. Visit www.chsgeorgia.org/scm for more information, special events, and operating hours!
Enjoy Savannah and tell them your TRAVELHOST sent you!