It's no secret that COVID-19 impacted everything. In Savannah, we are known for being the "Hostess City" ready and able to welcome everyone here for a good time. With travel and large gatherings halted for several months, we are ready to get back to hosting events for travelers and locals to enjoy together. That's why I am grateful that Savannah is open and ready to accommodate. Here are some of my favorite annual events that you should consider if you are in town.
St. Patrick's Day
Let's begin with the obvious. The St. Patrick's Day Celebration in Savannah, GA is consistently ranked among the top 10 in the nation. We haven't had a parade since 2019 so this year will be one to remember! The 2022 celebration will kick off on Sunday, March 6, 2022 and it will end with the parade stepping off at 10:15 AM on Thursday, March 17, 2022. Come enjoy Savannah for St. Patrick's Day!
Lucas Theatre Centennial Celebration
Since 1921, the Lucas Theatre for the Arts has been part of the Savannah community. Known for cinematic excellence, this iconic Savannah location is named after Arthur Lucas, Jr. In 1920, Lucas became president of the American Theatre Corporation, which was responsible for building theaters in the South. During his career, he built 40+ theaters with the Savannah location being the only one named after him. Today, the Lucas Theatre offers a wide range of uses from music to film. This year they will celebrate 100 years with a showcase of the fully restored original Wurlitzer theater pipe organ as well as special live musical performances and film screenings.
Parks and Recreation
If you love the outdoors, then you will enjoy the national and state park sites in the Savannah area. Fort McAllister, Fort Pulaski, Oatland Island, Old Fort Jackson, Savannah National Wildlife Refuge, Skidaway Island State Park, Tybee Island Light Station, or the Wormsloe State Historic Site should be on your list for recreational events in Savannah. Be prepared for an adventure that will allow you to explore our coastal terrain and learn about the rich history found in Georgia.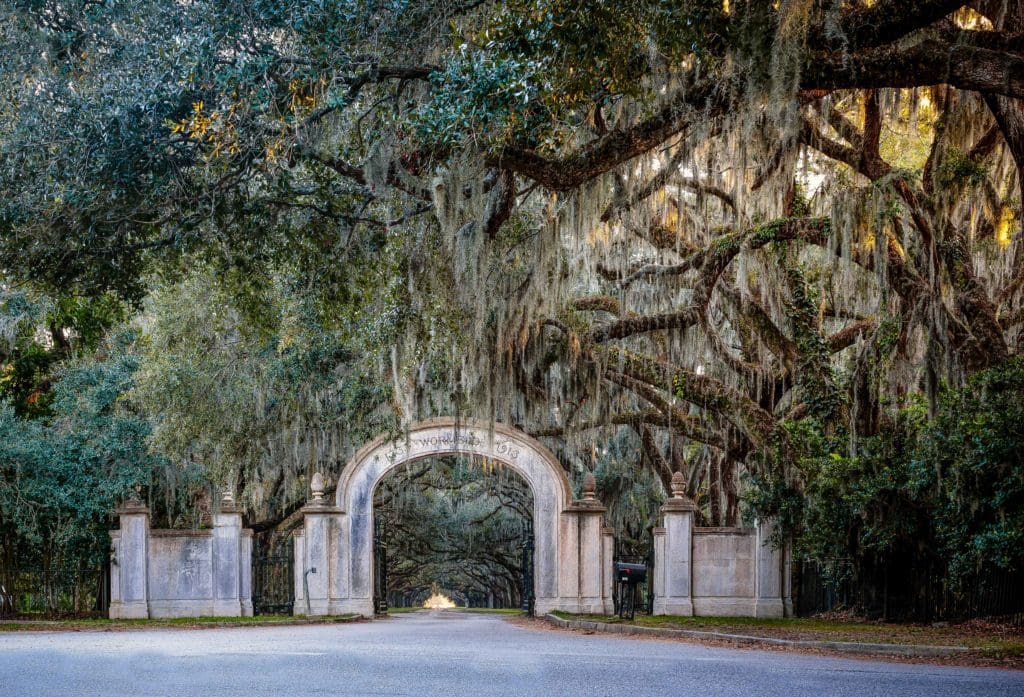 SCAD Festivals
As home to the top university for creative careers, we get the benefit of having some pretty amazing art events hosted by the Savannah College of Art & Design. From the Sidewalk Art Festival in April in Forsyth Park to the SCAD Sand Arts Festival on Tybee Island in May to the SCAD Film Festival in October, you can expect a good time.
Coastal Heritage Events
The Coastal Heritage Society is made up of 7 locations showcasing various eras and aspects of Savannah history. From its children's museum to old forts, you can find something that the entire family will enjoy. A local favorite is the "Frogwarts: A Magical Adventure" event. Georgia State Railroad Museum and Savannah Children's Museum transforms into a magical Harry Potter-themed experience that includes classes such as Wand Making, Potions, Fortune Telling, Care of Magical Creatures and more.
Savannah Holly Days
Just because it's Christmas time doesn't mean things slow down in Savannah. It's quite the opposite. You will find a variety of holiday events taking place from Thanksgiving through the New Year. Come celebrate the holiday season and experience the magic of Savannah.
For a complete list of Savannah's top events, visit our events calendar and save the dates for your favorite events this year!